Blog
Should I Replace My Old Commercial Roof Or Patch It Instead?
For as long as there have been roofs, commercial property owners just like you have asked the same question: "Should I replace my roof or can I patch it instead?"
It goes without saying, the cost to patch a roof is less than a complete replacement. A patch can fix one or two problem areas and provide a safe yet, temporary solution for a leaky roof in the Central Florida areas. However, a roof replacement will fix larger amounts of damage and is a long-term solution for a leaking roof.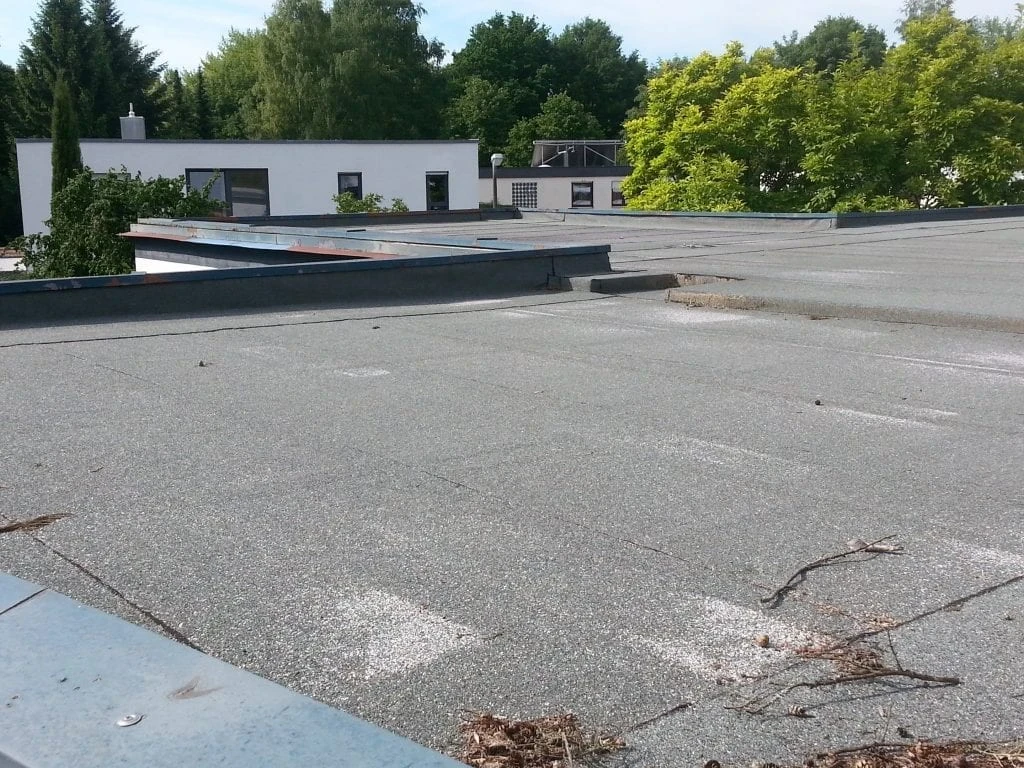 To help you decide if you should patch or replace your commercial roof, RIG Roofing has put together some useful information.
Step 1: Attain a Professional Roof Inspection. 
Conducting a physical inspection of your commercial roof is the best way to evaluate its overall condition including damage and the remaining expected lifespan. Stop. Right. There. Please, do not go and grab a ladder and climb onto your roof. Especially when you suspect damage with the possibility of compromised decking underneath. First, you will need a trusted roofing contractor, like the experts at RIG Roofing, who are trained to safely evaluate the conditions of your commercial roof. Once we have located the damage and documented any additional findings, our trained roofing professionals assess the remaining lifespan and any warranties that are associated with your roof.
Step 2: Decisions: Should I Replace My Roof Or Patch It Instead?
RIG Roofing will present all of the findings from our roof inspection to help you weigh your options. Our goal is for you to be a well-informed decision-maker. Your business priorities matter, and so does the condition of your roof. We will talk to you about the compromised areas of your roof. If these areas can be isolated and there is no underlying structural damage, then you could patch it instead of replacing the entire roof. However, once major and/or structural damage is observed our roofing experts will be up-front and let you know when a roof replacement is most beneficial. Knowledge, trust, and experience are what we use at RIG Roofing to keep your property in tip-top shape.
Step 3: Considerations
Remember, a new commercial roof or repair will only fix your roofing system. If your property has experienced moisture intrusion from the initial leak it can seep down through your attic, insulation, ceiling, and walls. If these areas remain wet it could result in mold and eventually harm your building's structure. RIG Roofing can provide the help you need to replace water-damaged areas as needed.
Step 4: Call RIG Roofing
A streak down the wall here, a dot of discoloration on the ceiling over there. No big deal, right? Well, that tiny spot will only get bigger if left unattended. The best way to save money on your roofing costs is to take quick action when you notice something is not right. Trust us, we've seen our fair share of small spots that eventually led to sagging ceilings, softened walls, water damage and mold growth. Concerned about your roof? Call the professionals at RIG Roofing today at1 (863) 294-4477 or inquire online to schedule an appointment with one of our highly-trained and experienced professionals. We are proud to offer honest, reliable, and professional repair & replacement services to both commercial and residential customers.
RIG Roofing is Florida's Most Trusted Roofing Contractor
Free Residential & Commercial Roof Assessments | Repair or Replacement
If you've got roof problems, let R.I.G. Roofing be your lifetime solution. We are a faith based, family owned, local roofing contractor. We offer Free Roof Estimates throughout Centra Florida, which can be completed with minimal to no in-person contact; if preferred. Most jobs are completed in just one day – even full roof replacements; which come with our unmatched 10 – 20 year workmanship warranty and 5 star customer service.
Request A Free Roof Assessment