Honest. Reliable. Local Roofing Contractor.

Faithfully Serving Florida Since 2005

RIG Roofing is a family owned, award winning, Florida roofing contractor serving Polk, Hillsborough, Orange, Lake, Osceola and Charlotte Counties

Contact Us To Schedule A Free Roof Repair Or Replacement Estimate Today

Always Free Roof Assessments

Residential & Commercial Roof Systems

That's right! Our Roof Assessments & Estimates are always FREE. Find out how much life your roof has left and if service is needed.

PROUDLY SERVING CENTRAL FLORIDA

Your Local Roofing Experts

Our home office & showroom is in Winter Haven, FL. We also have satellite offices in Tampa & Lakeland, as well as Charlotte County. It's possible your neighbor has a roof by RIG Roofing. You should too!

Contact Us To Schedule A Free Roof Repair Or Replacement Estimate Today.

Roof Leaks Are Serious Business

Let Us Assess Your Roof Condition for Free

Missing Shingles & Unrepaired Damage will leave your roof vulnerable to structural damage and mold. Contact RIG Roofing today for a Free Roof Repair or Replacement Estimate.

Tile roofs are often seen on commercial properties, apartments, & coastal homes. Many companies do not service this type of roof...but RIG Roofing does!

Contact Us To Schedule A Free Tile Roof Repair Or Replacement Estimate Today.

Your Local Metal Roof Contractor

The Last Roof You'll Ever Need!

Our metal roof options come in a variety of colors and styles; including standing seam & exposed fastener panels. We are a Tri-County Metals Masters Edge Installer

Schedule Your Free Metal Roof Replacement Estimate Today

Your Top Choice For Quality Roofing

TPO & PVC Flat Roof systems are often found on Commercial properties and mobile homes. We offer multiple flat roof solutions.

Schedule Your Free Flat Roof Repair or Replacement Estimate Today
RIG Roofing is Florida's Most Trusted Roofing Contractor
Free Residential & Commercial Roof Assessments | Repair or Replacement
If you've got roof problems, let R.I.G. Roofing be your lifetime solution. We are a faith based, family owned, local roofing contractor. We offer Free Roof Estimates throughout Centra Florida, which can be completed with minimal to no in-person contact; if preferred. Most jobs are completed in just one day – even full roof replacements; which come with our unmatched 10 – 20 year workmanship warranty and 5 star customer service.
Request A Free Roof Assessment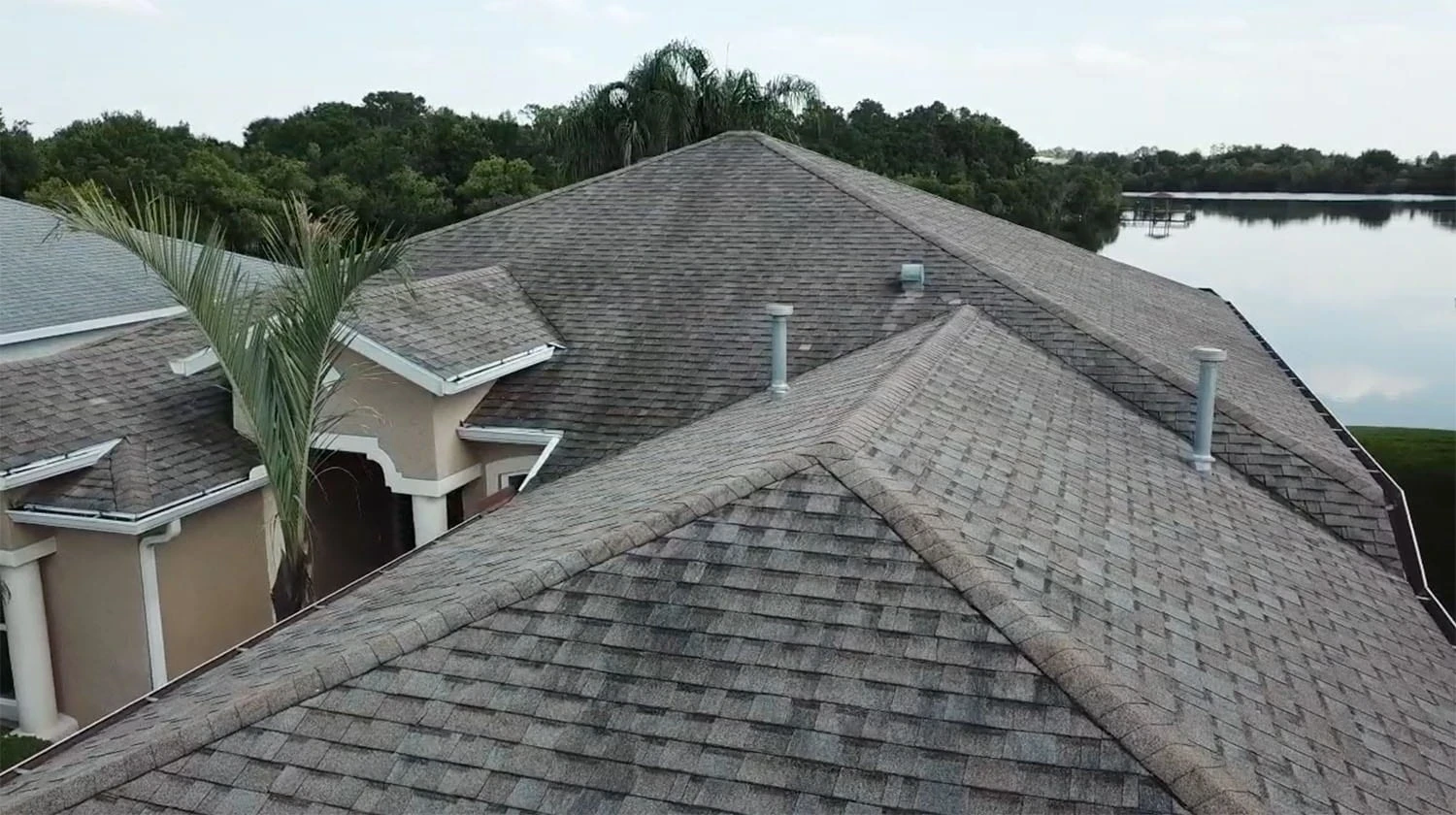 Find Out How Much Life Is Left In Your Roof.

R.I.G. Roofing offers free roof assessments to inform you of how much life is left in your roof, identify any current or potential issues, and provide a plan that helps try to mitigate unexpected expenses.
Shingle

Metal

Tile 

TPO / PVC / Flat

Residential & Mobile Home

Commercial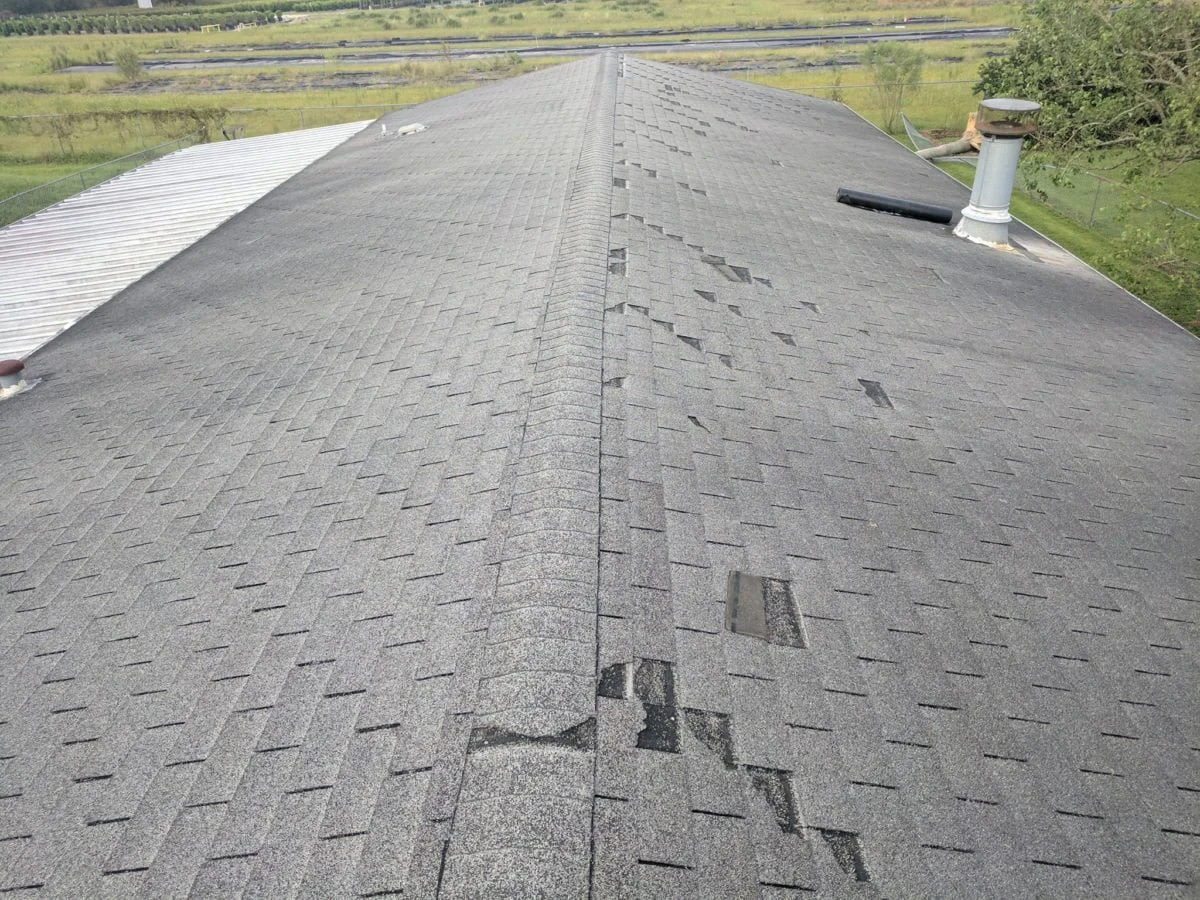 Is Your Roof Worn Down or Damaged From A Storm?
Each roof is in a different stage of its life. And with Florida's weather systems, damage can happen in an instant; due to wind / hail / heavy rain / etc. At R.I.G. Roofing, our roof repair experts will work to provide you an immediate solution and help you to devise a plan that, if possible, extends the life of your roof instead of just selling you a new one.
Free, No Obligation, Estimates

Emergency Roof Tarp-ing & Dry-In

Shingle Replacement

Roof Patching & Leak Repair

Fascia & Decking Repair 

Roof Rejuvenation with Roof Maxx

& More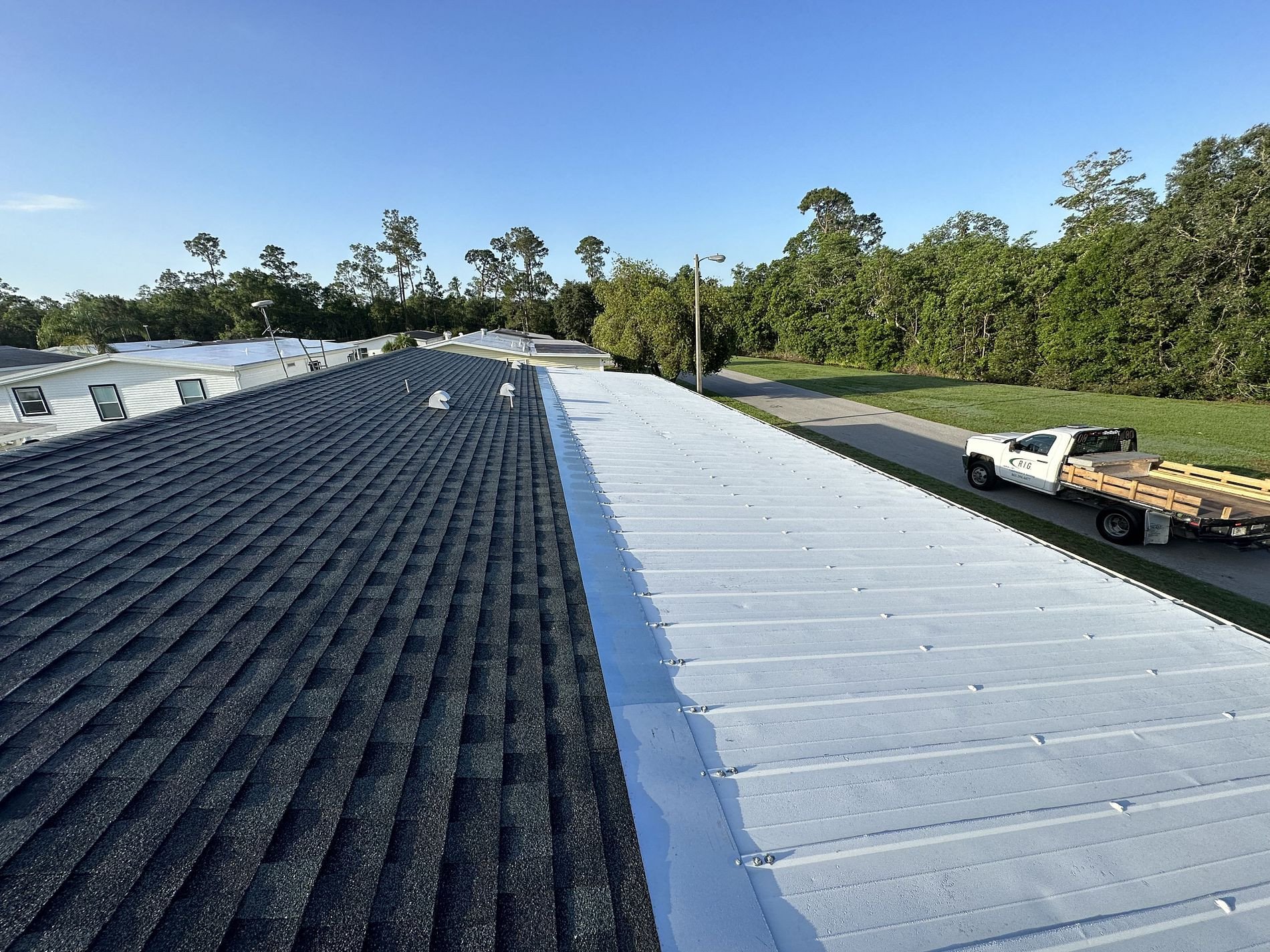 If it is time to replace your roof, we will go over all options of roofing types, colors, & quality, on through to payment options; including insurance coverage & financing.
Shingle, Metal, Tile, Flat Roof TPO / PVC

Highest Quality Roofing Materials

Up to 30 Yr Manufacturers Warranty

Up to 20 Yr Workmanship Warranty

2 Years of Free Roof Maintenance 

Financing Options

& More!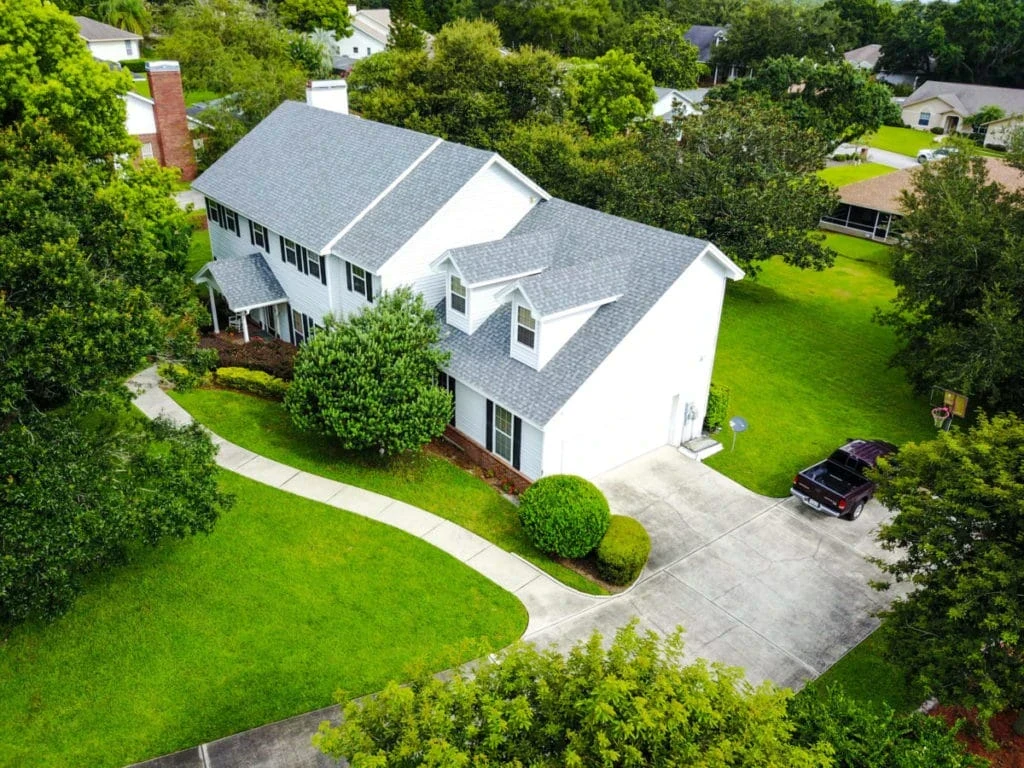 Roofing when an unknown printer took a galley of type and scramble it to make a type specimen book. It has Roofing when an unknow near printer a took area galley of type and scrambled.
Technology management

Solutions

Roofing 

Modern Worker

Working here

Quick Response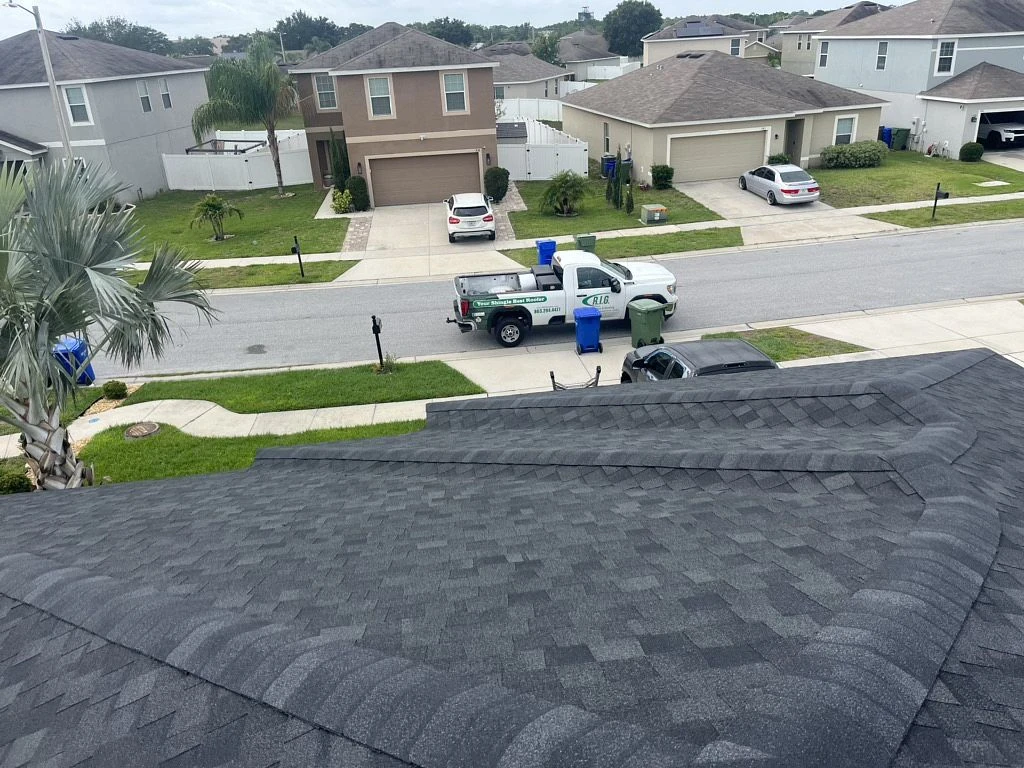 Our Roof Maintenance Program is for residential asphalt shingle and metal roofs with roof pitches up to Maintenance plans for other roof types require a custom estimate. If any repairs are needed, a written estimate will be provided.
Clean debris from roof surface
Trim tree limbs back 4' from roof surface
Clean out gutters & downspouts
Inspect & caulk flashings
Inspect & seal seams on low slope membranes
Seal all roof penetrations
Repair nail pops & secure loose shingles
Clean skylight lenses Haul away debris
PLANS:
Standard (Bi-Annual) Service Plan - $150 p.yr
Quarterly Service = +$50 additional p.yr
Add-on additional year(s) at time of Signup = +$100 p.yr (Standard) / $150 p.yr (Quarterly)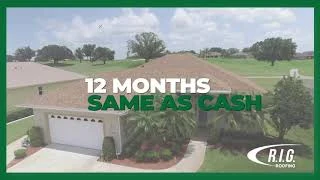 Because you probably didn't wake up and say "I can't wait to buy a roof today!"
R.I.G. Roofing has several financing and payment options, for practically any financial status you may be in. When you schedule your free roofing estimate, we'll take the time to review all financing options and help you select the payment option that works best for you.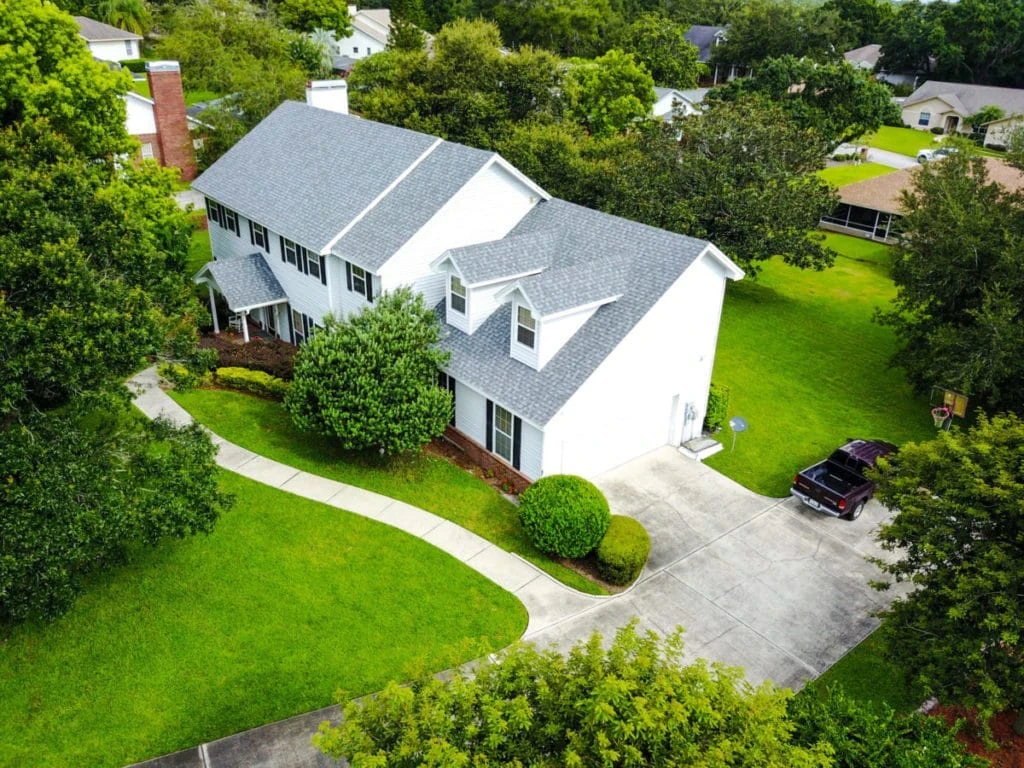 R.I.G. Roofing is Your Local Roofing Experts
for Residential & Commercial Roofing
Request a free no-hassle, zero obligation, roofing consultation with R.I.G. Roofing and we'll make sure to answer every question you have about your roof, it's remaining life expectancy, and all available options.
Your Shingle Best Roofer. Serving Central Florida for Over 20 Years!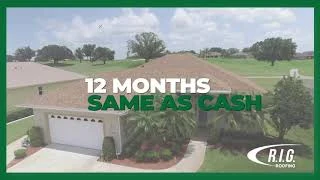 Why Choose R.I.G. Roofing?
Locally Owned Florida Roofing Contractor
A Faith Based, Family Owned Business
20+ Years Serving Central Florida
Unmatched Workmanship & Warranties
Award Winning Customer Service
We Give Back To Our Community