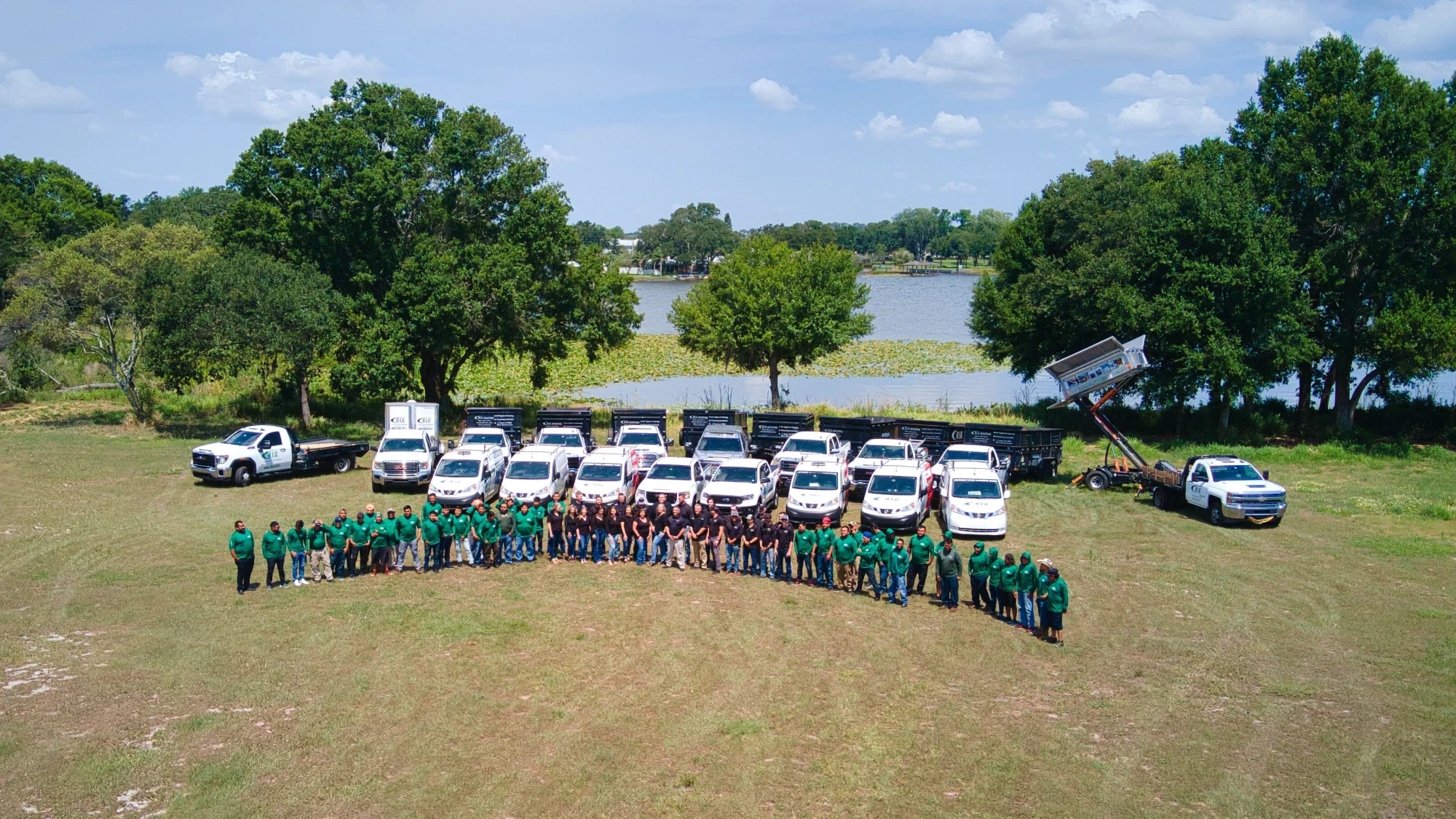 We know not everyone is a roofing contractor and therefore has questions when it comes to roof repairs or replacements. Below is a list of the most frequently asked roofing questions we deal with on a regular basis. We hope this puts your mind at ease and gives you more insight into why choosing a reputable contractor like RIG Roofing is in your best interest.
How do I know if I need a new roof?
Sometimes a roof can naturally reach the end of its useful life without experiencing a roof failure. That means if your roof might still be intact but one bad storm could leave you with substantial damage. Over time, natural factors such as sun, rain, wind, moss, and algae can cause shingles to become brittle, loose granules and deteriorate. You can always contact Rig Roofing for a FREE, no-hassle estimate.
How long does it take to have a new roof installed?
An average size, residential roof replacement usually takes 1-2 days to complete. Weather permitting, of course. Remember, other factors such as financing, insurance and permitting can also be a factor in determining your project's start date.
My roof is leaking—do I need to have the whole thing replaced?
Sometimes the scariest thing about roofing is the uncertainty homeowners face until they speak with a professional roofing contractor. Thankfully, we can deliver some good news! If your roof has sprung a leak, we may be able to patch and repair the damage without having to replace the entire roof.  This will depend on the size and the location of the leak as well as the age of your existing roof.
Why do I need to hire a roofing contractor? Can't I do this work myself?
Maybe, depending on your roofing knowledge and skill level. However, you could also redo the wiring or plumbing in your house yourself but do you really want, or have time to?  Here are some great reasons to leave roof repair and roof replacements to the pros.
You can seriously damage your roof. This includes incorrectly nailing shingles which leads to ripples, lifted shingles, and leaks.You can seriously damage yourself! A DIYer faces significantly more potential for bodily harm and *gasp* roof collapse. Re-nailing a few shingles here and there is one thing but skilled contracting work is a whole different animal.It could be illegal. Depending on your home's location, local jurisdiction or associations may forbid you from doing roofing work on your home without a license.You could void the roof's warranty. Improper installations result in numerous roofing replacements every year. Many manufacturers often won't cover a roof that isn't installed by a licensed contractor.Rig Roofing offers a 10-year workmanship warranty with every new roof replacement and a 1-year warranty for roof repairs. We are also certified by the top 2 roofing product manufacturers – GAF and Certainteed. In fact, we hold one of the highest honors of being a SELECT ShingleMaster™, therefore, any CertainTeed roofing system installed by us is backed by CertainTeed's limited lifetime warranty plus a 25-year workmanship warranty.
How often should I clean my gutters?
You should clean your gutters at least twice a year. If you have trees near your home, you should clean them 3-4 times a year.
Do I need roof ventilation?
Proper roofing ventilation is essential for keeping your shingles from prematurely aging. Roofing vents help your roof and shingles get the most of their lifespan by removing heat that builds up beneath your roof during the warmer months. They also help reduce condensation buildup and prevent the wood from rotting.
Can you put my new roof over my existing shingles?
Re-roofing over your existing shingles is not an option for any reputable roofing contractor, although there are exceptions. Here are the facts about "re-roofing"
Your new shingles must be laid as flat as possible to be effective. When old shingles are brittle, lifting or curling, re-roofing is not an option.Shingles add weight to your roof. In fact, 100 square feet of quality roofing adds pounds of weight.Tearing off the old shingles will allow us to inspect the underlayment and decking. If you have a leak in your existing roof the answer lies in getting to the root of the problem, and that means getting underneath the shingles.Re-roofing can void shingle warranties and cost you more in the future. If you are trying save money by re-roofing remember a properly installed roof will last for years to come and is backed by product and workmanship warranties. Re-roofing can literally cover up your roofing problems, only to have them re-emerge a year or two later. A properly installed roof can also save you money on your homeowner's insurance by providing an up to date wind mitigation report. At RIG Roofing we provide all of our roof replacement clients with a wind mitigation report for their insurance company.Occasionally you can re-roof over existing shingles if your new roofing material is metal, provided there is no existing roof damage. Commercial buildings can also be re-roofed with metal over metal through the use of Roof Hugger systems.
How much do your services cost?
We understand that money is a deciding factor when choosing a roofing contractor. RIG always provides you with a detailed estimate for your unique roofing repair or replacement job. In addition, we are available to discuss any questions or explain in further detail if needed. Factors that affect your estimate will be material selections (shingles, metal, tile) and site factors such as steep roofs, difficult access, etc. Our policy is to have 100% transparency and respectful relationships with our clients. Ask us anything!
What is your workmanship warranty and is it transferable?
One of our favorite frequently asked roofing questions! RIG Roofing offers a 10-year workmanship warranty on all of our new roofs and it is completely transferable. The warranty stays with the house, which is a great bonus to mention if you plan to sell your house.
Do you have liability insurance? What happens if you damage my home or business while working the roof?
RIG Roofing carries 1 million dollars of general liability insurance for your peace of mind. If we damage your home or business we will compensate you for the damages or make sure the repairs are done at no cost to you. 
Do you have workman's compensation insurance?
Yes! All of RIG Roofing's employees are covered with workman's compensation insurance. Additional trades such as gutters and screen work may be subcontracted as needed. These trade workers are liable for their own insurance.
Are you an accredited member of the BBB (Better Business Bureau)?
Yes, we currently hold an A+ rating with them!
Do I need to pull the roofing permit for my project?
Absolutely not. If a "contractor" asks you to pull the permit, run for the hills because something is not right. A licensed contractor will have no problem pulling the permits themselves.