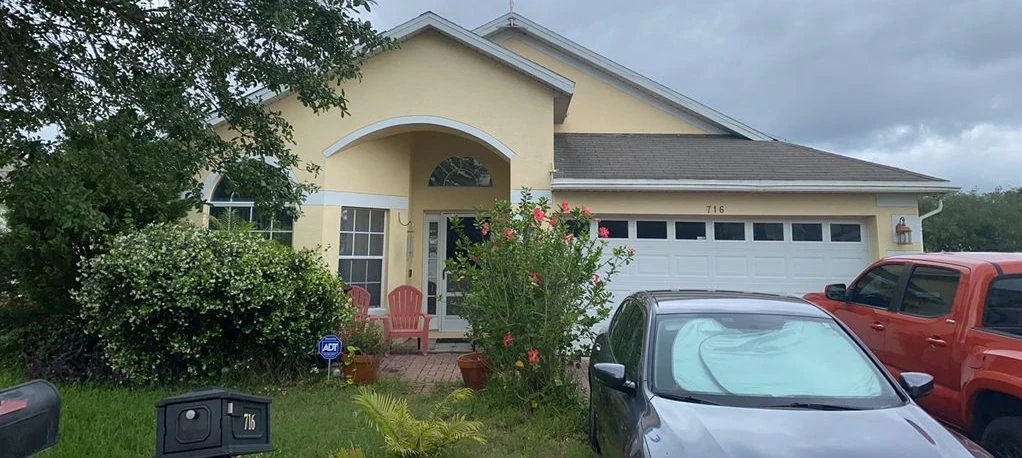 Prepare For A Roof Replacement With These 10 Helpful Tips
Hooray, you're getting a brand new roof!! Yes, we know this isn't something many get excited about. In fact, most homeowners don't have much experience when having their roof replaced, so this can actually be a nerve-wracking time. We're here to help you prepare for a roof replacement like a pro!
When work trucks and professional roofers appear, you must understand your home is now an active construction zone. An assortment of potential hazards, which you may never have encountered before, could arise. That's why RIG Roofing, your local roofing experts in Polk and Hillsborough County, created this list of ten things you can do to prepare for a roof replacement.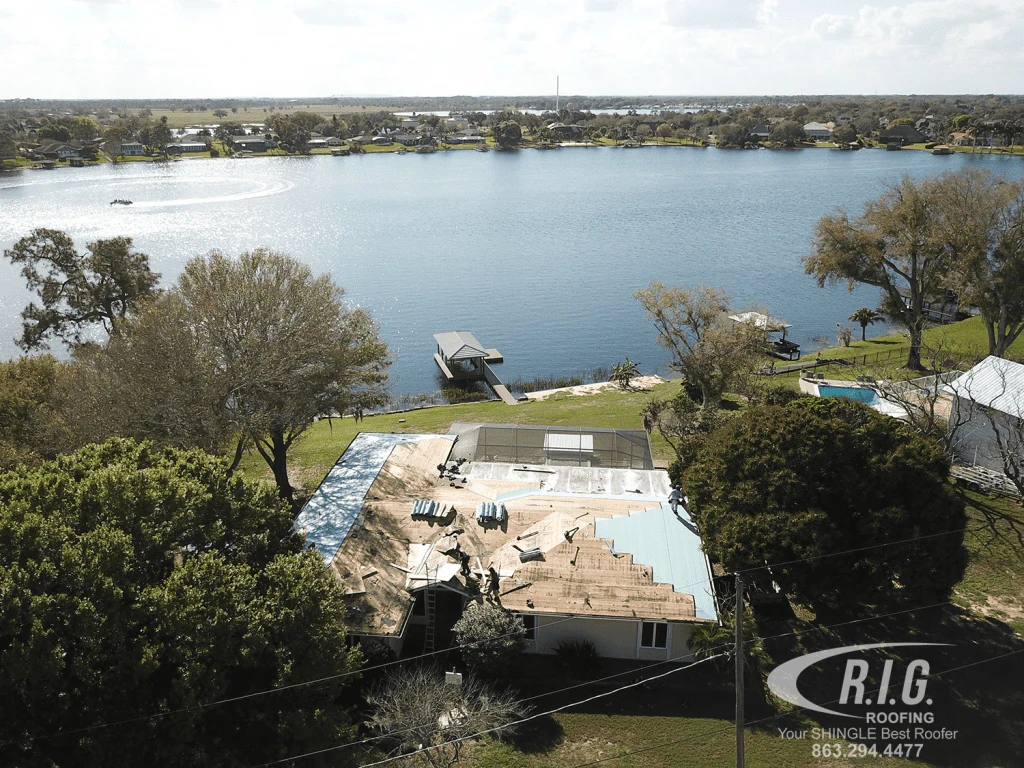 Follow This Guide To Help You Prepare For A Roof Replacement
Find A Safe Place For Children: Kids are always curious, but an active construction zone during a roof installation is a dangerous place for them. Loud noises, power tools, sharp materials, and dangerous debris are all commonplace when having a roof replaced. It's best to find a safe zone, away from the working area, where you can show your children what's going on. We recommend explaining the dangers of a construction site with them the day before your roof service. If your child is too young to understand that certain areas will not be safe, please arrange a safe place for them to be during this time. A visit to a family friend or relative during your roof replacement can reduce stress for everyone involved. Sorry, we don't offer babysitting.
Prepare Your Pets: Family pets can become extremely agitated during any home construction project. Loud noises and constant presence of strangers heightens their anxiety. If your pet goes outside to relieve themselves, they could hurt themselves on sharp roof debris or even try to ingest it. If you plan to keep your pet home during your roof service please speak to the roofers prior to construction beginning to see if there will be a safe area and time to let your pet out. If you already know your pet is on the nervous side, finding alternative care with a pet sitter or daycare can help alleviate their anxiety. Unfortunately, RIG Pet sitting is not a thing.
Park Vehicles Appropriately: It is extremely important to clear any vehicles from the driveway so workers can have easy access to your home during the roof installation process. Plus, remember the exterior of your home will be an active construction site with flying debris and sharp objects. Materials could fall off the roof and damage your vehicle. If you can, we highly recommending storing your vehicles in a garage or on the roadside to prepare for a roof replacement. There will also be a dump trailer parked in your driveway during construction, possibly left at your home the night before. Please remember if you need to leave your home, plan accordingly and leave your vehicle on the roadside as to not be blocked in by the dump trailer.
Secure Decorations: During the installation of a new roof there will be a strong vibrations throughout your home, due to the tools being used. Just think, there are hundreds of nails used to secure your new roof to the roof deck. If you have pictures, mirrors, or other items semi-securely hanging on the walls, the best precaution is to take them down for the day. You may want to move any collectibles, signs and knick-knacks that are sitting on shelves as well.
Don't Forget About The Attic: Getting a new roof is going to stir up dust and debris in your attic. If you have attic storage, the best way to prepare for a roof replacement is to cover items stored there with drop cloths or old sheets. Pro-tip: when you pull down your attic ladder for the first time, don't look up or you'll be greeted by a cloud of dust and debris. No one want that in their eyes.
Move Outdoor Furniture: Patio furniture, grills, lawn ornaments, potted plants, and toys should be put away to prepare for a roof replacement. We recommend storing items in a shed or garage. They can also be moved far into the yard, away from the home, before the roofing contractor arrives to start the job.
Have A Neat Yard: As an experienced roofing contractor, we recommend cutting your grass a few days before your roofing service. While it does not affect installation, having a neatly maintained yard will make cleanup much easier. This helps ensure no stray debris is left behind. If you have a garden or flowerbed, please cover them with drop cloths to prevent damage. Our contractors carry some tarps but we cannot guarantee that all plants will be covered. Additionally, any tree branches or and plants that hang over the roof should be trimmed or pruned. If not, our team will cut-away any limbs that prohibit an effective roof installation.
Point Out Power Outlets: Identifying power outlets that are easily accessible for your roofing contractor is a major help. Preferably outlets that are outside of the home. If you don't have exterior outlets, please provide an 3 prong extension cord plugged into an outlet inside your home or garage.
Remove Satellite/Antenna: If you have a TV antenna or cable satellite dish on your roof, it should be moved temporarily. We can remove and reinstall these items for you, if you do have the means to do so yourself.
Inform Your Neighbors: If you have neighbors closeby, or live in a subdivision with HOA rules, let your neighbors know about your roof installation. They may wish to make alternate plans to not be home during your roof installation, as it is a very noisy process. A roof installation can interrupt sleeping children, people working from home and neighbor's pets as well as your own.
RIG Roofing - Your Local Roof Replacement Contractor Is Ready To Help You Prepare For A Roof Replacement
At RIG Roofing, we know your home needs a reliable roof overhead. That's why we commit to providing the finest workmanship and materials for each of our clients throughout Central Florida. Schedule a free consultation with one of our expert roofing contractors today by calling1 (863) 294-4477 .