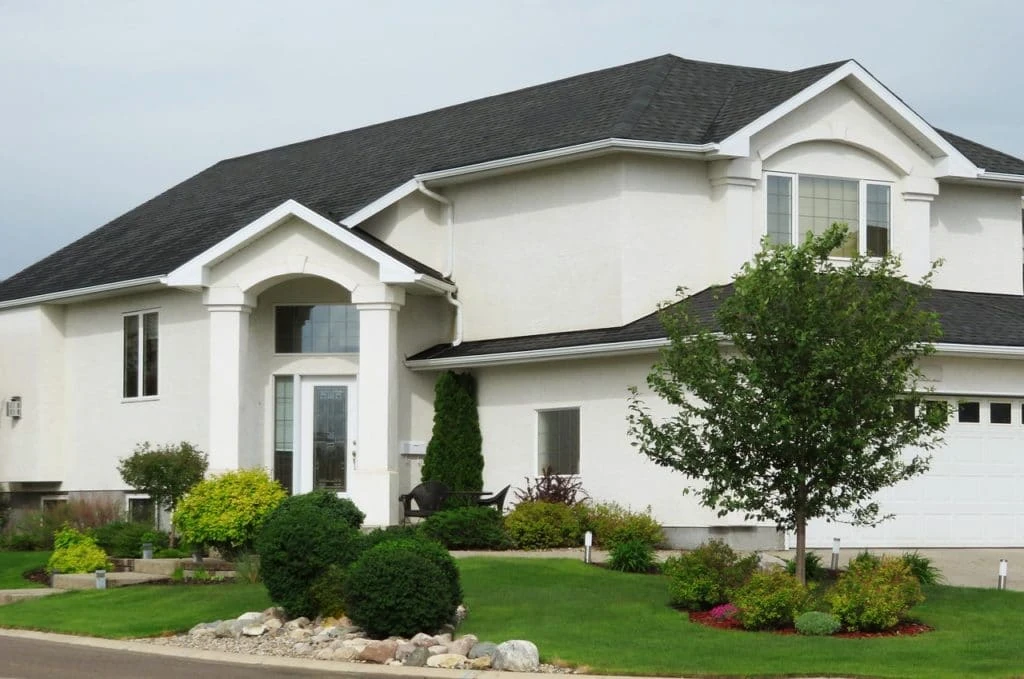 What to look for in a roof when buying a home.
When you're looking to buy a home you want to make sure that all structural aspects of the property are sound. Especially important is making sure the roof is in good condition. If your roof needs to be repaired or replaced, the expense can add up in a hurry. Avoid any potential pitfalls with these helpful hints.
Visual Inspections
Make a visual examination of the roof from a distance. Can you detect any worn spots? Are there any shingles missing? Do you see any curled edges or presence of mold or mildew? If the answer to any of these questions is yes, then you likely are looking at an older roof, which could mean needing to replace the roof in the near future.
Do Some Investigating
Ask the homeowner how old the current roof is, and if there are any existing warranties. It is recommended that homeowners visually inspect their roofs every 6 months to check for damage and new wear spots. Roofing systems that use asphalt shingles should be professionally inspected every 2 years or after severe weather events and storms. Roofs made out of wooden shingles, metal, or tile should be professionally inspected every 5 years or after severe weather events.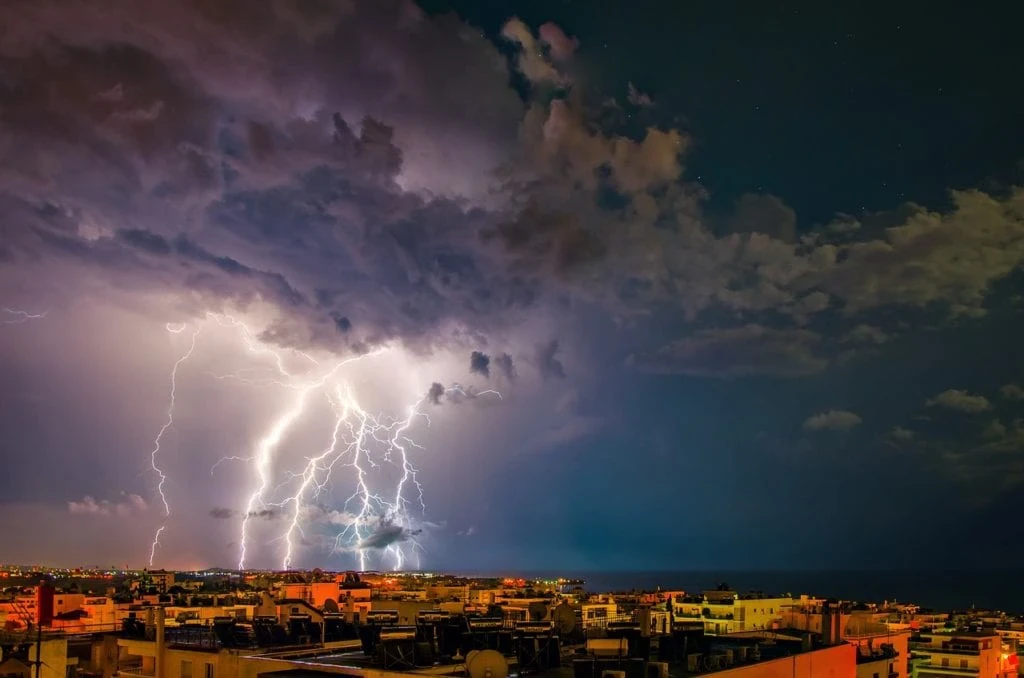 Ventilation
Even if the roof is new, that does not always mean the ventilation system has been updated. An inadequate or antiquated ventilation system can cause major problems in a roofing system. Lack of proper ventilation can lead to warping in a roof. In contrast, having adequate ventilation reduces energy costs, and decreases how much moisture is present in the home.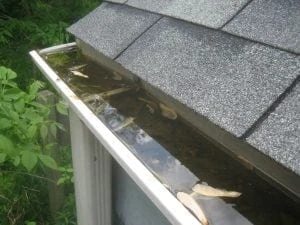 Drainage
Another important thing to look for in a roof when buying a home is a properly functioning drainage system. That means checking things like the gutters, drains, and downspouts. Keep an eye on any accumulation of asphalt shingle grains in the gutters. This grit is what protects shingles from the rays of the sun. Any build-up along the gutters could mean a replacement will be needed soon.
Leaks
Roof leaks are not only inconvenient they can cause harmful damage, and require expensive repairs. A small leak can damage floors, furniture, attic insulation and completely ruin drywall. Remember, even though you spot evidence of a leak in one area, the source of the actual leak could be a few feet away. Leaks are most common near chimneys, plumbing vents, flashings, and valleys. Always ask the current homeowner if there have been any known roof leaks in the past. If there is current proof of a leak, it is best to hire a licensed, professional roofing contractor such as R.I.G. Roofing to perform a complete, thorough inspection of the roof.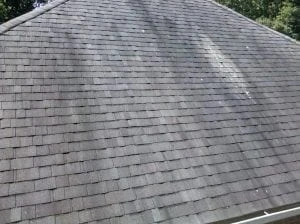 Mold
Mold is a harmful fungus that can form in walls, flooring, attics, and roofs. Mold grows best in areas that are dark, wet and humid. Certain varieties of mold, such as black mold, can jeopardize the health of your family. Mold on a roof typically develops because of improper drainage and damage from water intrusion. If left untreated, a moldy roof affects the curb appeal of your home, causes faster wear of roofing materials, produces a negative odor, and can be a health hazard.
It is important to be cautious when buying a new home, and that means making sure your prospective house has a roof that will last. Therefore, keep these tips in mind of what to look for in a roof when buying a home. Additionally, if you find the roof needs a professional inspection, repairs, or replacement you can trust R.I.G. Roofing and Construction to do an efficient, thorough job. 
https://rigroofing.com/contact/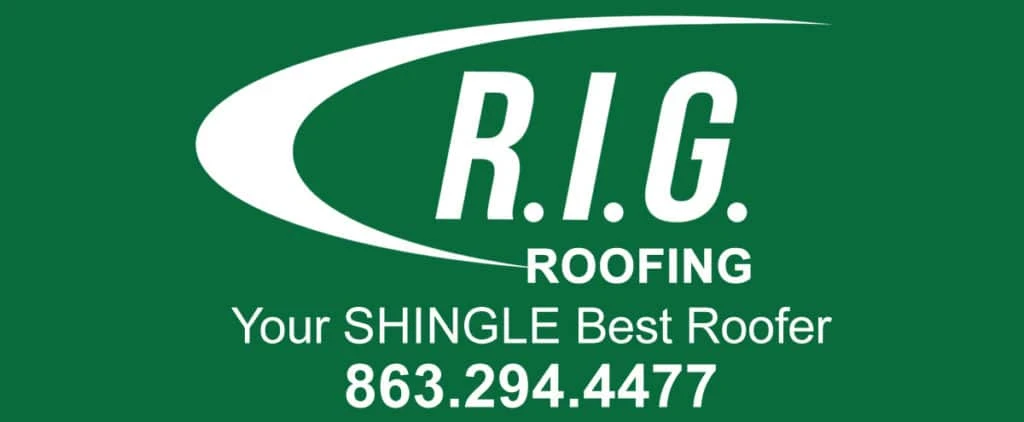 R.I.G. Roofing is happy to serve customers in Lakeland, Winter Haven, Davenport, Haines City and all areas of Polk County, Florida.