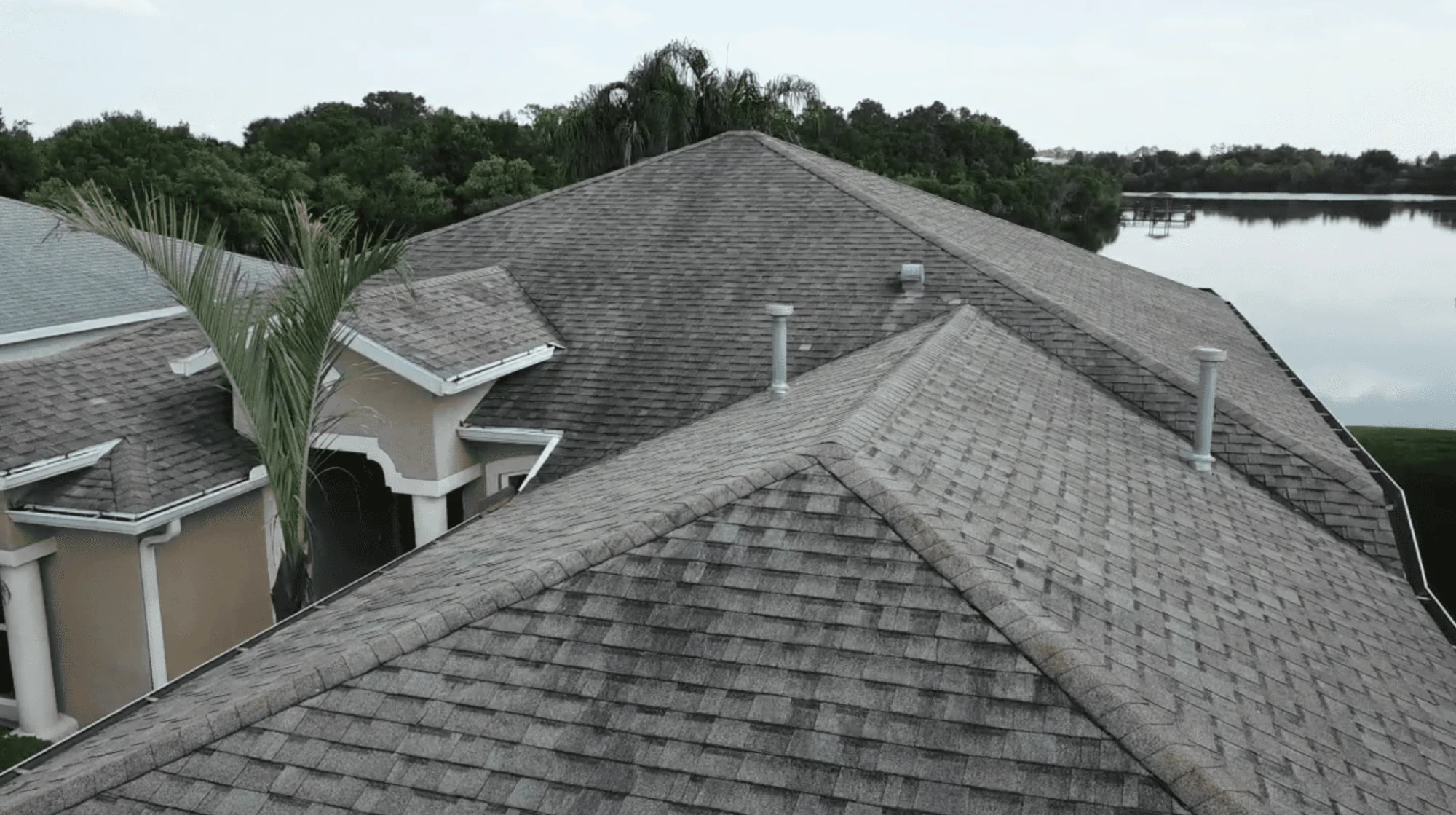 Pay attention to these 3 signs that you may need roof repair!
Living in Central Florida has plenty of benefits, but those who live here know that your roof can take a beating in storm season. Scorching heat, high winds, heavy rains, thunderstorms, the chance of flying debris from hurricanes and tropical storms can all accelerate the aging of your roof. With all of this possible roof damage, it's wise to anticipate your future needs for repair. While roof repairs are not fun and exciting, they can mend your roof before a major issue emerges. To help, your Central Florida roofing experts at R.I.G. Roofing came up with this list to assist you when determining if you need roof repair.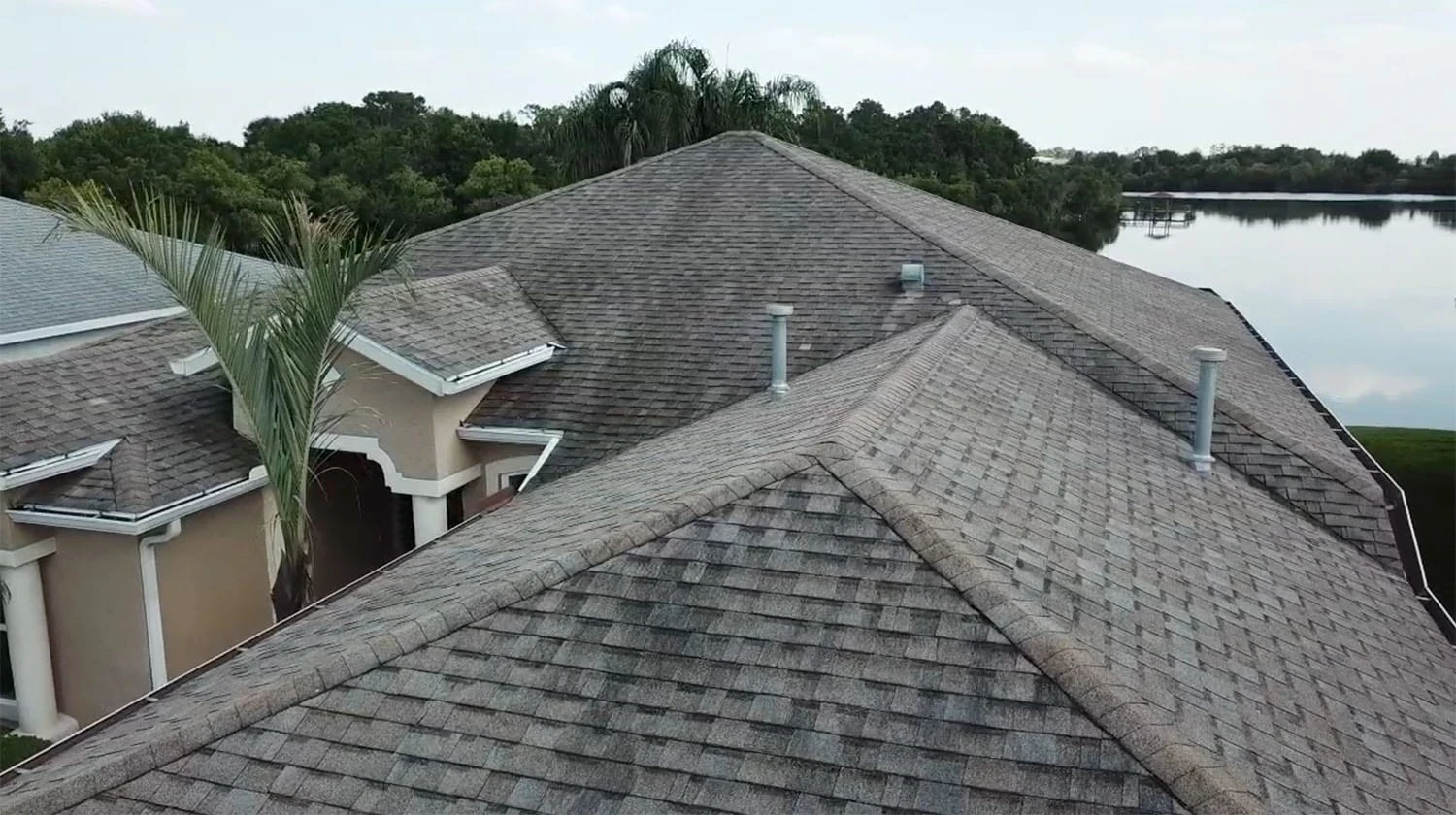 Roof Repair Sign #1: Water Damage Spots
One major sign that you need roof repair is spotting water damage. Look for indicators of a water damaged roof on the exterior of your home, such as clogged gutters or flawed fascia—the long, straight board running along the lower edge of the roof. Water damage can also wreak havoc on your roof decking causing it to sag and give the appearance of a wavy roofline. This can also be a sign that you need roof repair.
Inside your home, the first place where you are likely to find water damage is your attic. Look for wet spots, peeling paint, drywall that appears to be swelling, or moldy insulation. Any of these indicate a need for roof repair due to a leak. A qualified roofing contractor will be able to pinpoint your leak and make the necessary roof repairs. If you have a chimney, check there as well. The flashing that borders chimneys is notorious for leaking and water damage. Once the chimney walls become compromised from water damage, it can lead to a whole host of problems such as mold or flooding during a bad storm.
Lastly, follow your nose to find water damage. A roof that has water damage is usually accompanied by an unmistakable damp, musty smell. Notably from mold and mildew, both of which pose their own health hazards to you and your family.
Roof Repair Sign #2: Missing & Lifted Shingles or Damaged Roofing Materials
When installed by a roofing professional, your roof provides a sealed protective layer for your home or business. This safeguards you against wind, water and external elements. However, all these things that your roof protects you from, take their toll overtime. Regularly scheduled maintenance can help you spot when your Florida roof needs repair. Such as when it has damage or when shingles, metal, tile or parts of a single-ply membrane are missing. Just a small amount of damaged shingles or other roofing material, threatens the integrity of your entire roof. Severe roof damage compromises the function of your roof, and can lead to collapse.
While most roofing materials are built to last for decades, they are not permanent. Look for warning signs such as curling, cracks, or pieces that have fallen off. If left unchecked, serious problems are likely to ensue. When shingles and other roofing materials reach the end of their effective lifespan, they become an entry point for water, mold and wildlife.
Bi-annual roof inspections are a must in our stormy, hot and humid central Florida climate. A roof inspection can not only identify if you need roof repair but also give you peace of mind about the condition of your roof. Simple DIY roof inspections can be done from your yard. For a better vantage point, place a ladder against your roof and climb to the top. Check for signs of damage, fallen debris, sagging or areas that seem to "dip" and missing materials. Remember to check and clear your gutters and downspouts as well. Contact a local professional roofing contractor, such as RIG Roofing, after finding any evidence of damage or if you would like us to complete your roofing inspection for you. RIG Roofing is happy to offer free, no-obligation roofing estimates for residential and commercial properties.
Roof Repair Sign #3: Mold, Moss, and Algae Growth
These organic substances can be an early sign that you need roof repair. While their presence does not signal an immediate cause for alarm, roofs with accumulated algae and mold have often been neglected. Algae leaves dark streaks on roof decks, although it poses no structural threat it is definitely unsightly and can hide underlying issues. Our next organic annoyance is Moss. It tends to accumulate in areas of a roof that do not receive much direct sunlight exposure. While also more of a cosmetic issue, remember that moss holds moisture, which can damage shingles if allowed to linger for extended periods of time. Thankfully both of these organic substances can be removed easily by a soft wash procedure.
An organic substance that poses a major threat is mold. A major problem for any roof; mold is a sign of prolonged water damage and can cause health issues to those inside your home or building. "Exposure to molds can lead to.. stuffy nose, wheezing, and red or itchy eyes, or skin. Some people, such as those with allergies to molds or with asthma, may have more intense reactions. ... Severe reactions may include fever and shortness of breath." -CDC website.
Mold remediation, no matter where it needs to be done, is stressful and expensive. It is imperative to identify and treat mold as soon as possible before the problem gets out of hand. Mold build-up may also be a sign of poor roof ventilation, which allows moisture content to build under your roof.
Roof Repair in Central Florida
To have all your questions answered, call the RIG Roofing office near you or inquire online to schedule a consultation with one of our roofing professionals.
RIG Roofing is proud to offer reliable and honest roof repair and replacement services to customers throughout the United States. Our home office is in Winter Haven, Florida; with satellite offices in Lakeland, Tampa, & Port Charlotte. Call us today1 (863) 294-4477