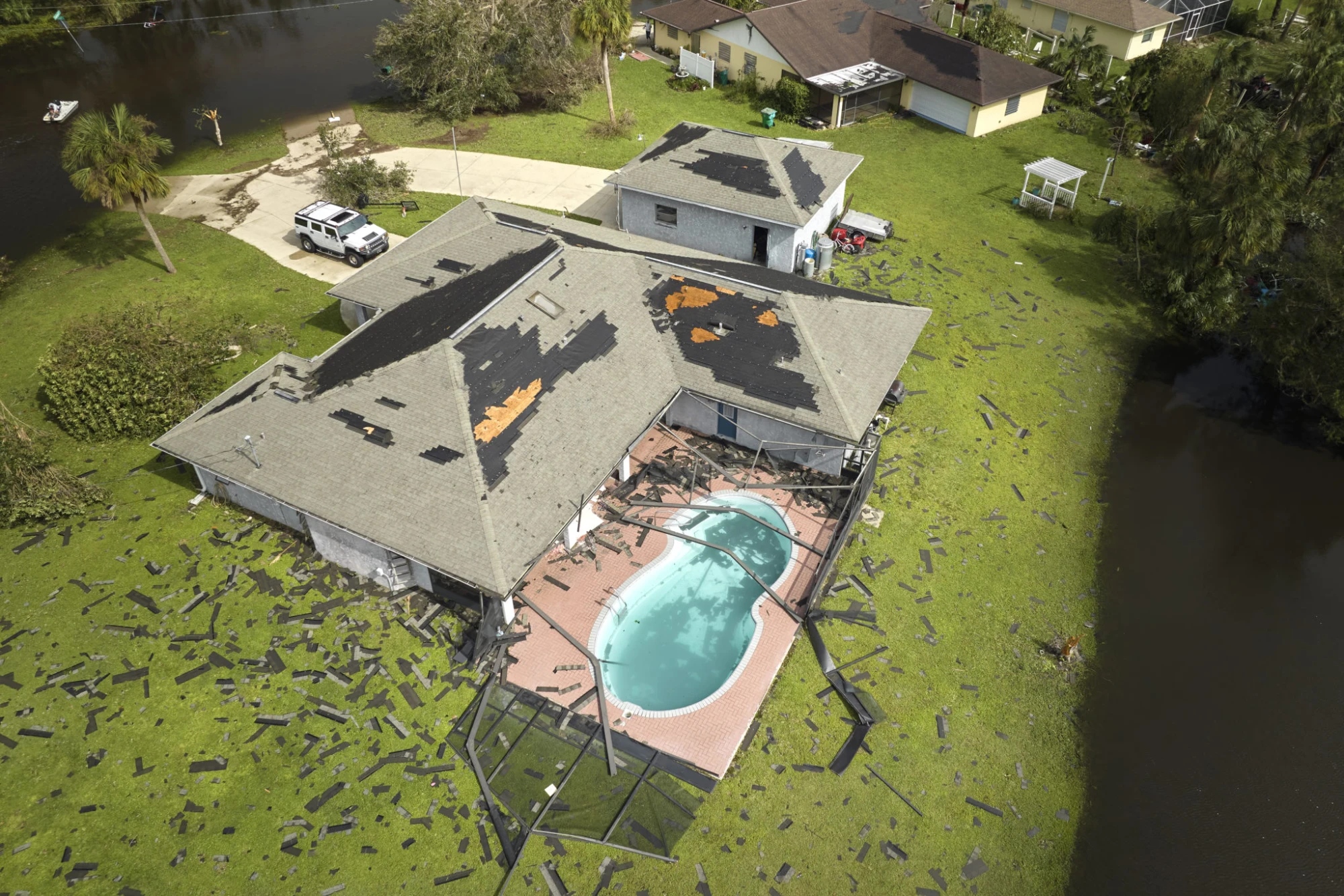 Prepare your roof for a hurricane
Living in Florida, you know hurricanes are a real concern. Especially throughout summer and fall, which encompass the peak of hurricane season. NOAA estimates that one of these extremely powerful storms produces winds strong enough to match half of the world's electrical-generating capacity. Therefore, further cementing that hurricane readiness should be a part of every Floridian's lifestyle. In this article we will specifically be discussing how to prepare your roof for a hurricane. Find out if your roof is ready to weather the next storm or hurricane with help from the professionals at RIG Roofing.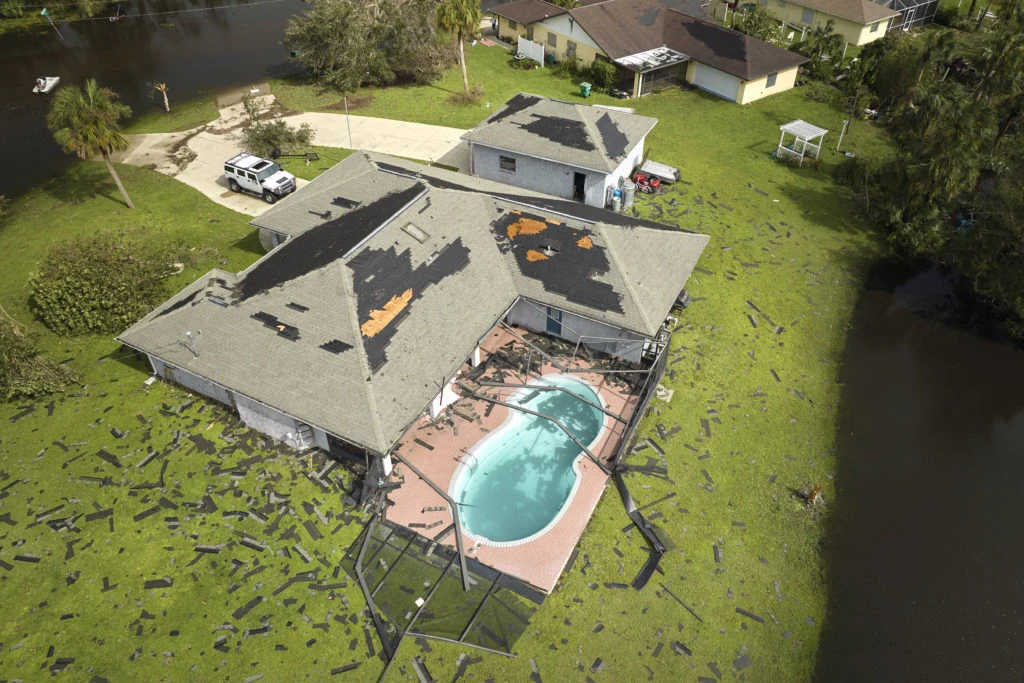 How does a hurricane affect your roof?
Wind isn't the only threat to a roof during a hurricane. Flood causing rains can saturate your roof and leave it vulnerable to damage or even total destruction. Four factors determine how well your roof is prepared for a hurricane.
Where the home is located
The strength of the structural connections
The shape and slope of the roof
Maintenance and age of the roof
Follow These Steps To Prepare Your Roof For A Hurricane
There are factors that you cannot change about your roof's ability to survive a hurricane. Generally speaking hip roofs perform better in hurricanes, whereas gable roofs with a low slope will take on higher wind loads. However, partaking in the following will help you prepare your roof for a hurricane.
Regular Inspections: Aging decreases the effectiveness of any type of roof you might have. That's why regular inspections, performed by a licensed roofing contractor like the experts at RIG Roofing, are important. We recommend an inspection each spring, before hurricane season begins and as needed after any troublesome storms. This will identify any potential problem areas in your roof, such as shingles and other materials that are loose or damaged. Marred roof edges, such as damage to fascia and soffit boards, can lead to further problems when the storm arrives. Broken, or leaking roof vents also can become points of concern, as they will worsen during a hurricane.
Preventative Maintenance: Help prepare your roof for a hurricane with regular maintenance. Following a plan of routine maintenance that includes cleaning gutters, downspouts and valleys will ensure your roof has the proper drainage it needs to shed water during a hurricane. Remember to also keep nearby tree limbs trimmed. Pay special attention to older and larger trees that may have weakened limbs.
Choosing Correct Support: There are methods available to reinforce your roof's frame and provide additional protection against the gale-force winds of a hurricane. Braces, collar ties, and strapping all can shore up your roof's frame and help you prepare your roof for a hurricane.
Selecting The Correct Underlayment: A hurricane produces extensive rainfall that usually ranges between 6 and 12 inches. For the best protection, make sure you select a high-quality waterproof underlayment for your roofing system when it is time to replace your roof. A top-quality roofing contractor offers synthetic underlayment options that will assist in preparing your roof for a hurricane. Synthetic underlayment provides a barrier against wind and water, while remaining securely affixed to your roof decking even if shingles get ripped off by winds.
Choosing The Best Roofing Materials: When it comes to your roof, you get what you pay for, and not all materials are created the same. If you have a shingle roof, the best shingles to withstand a hurricane have a wind rating of ASTM D3161 Class F or ASTM D7158 Class H. However, a metal roof is more resistant, in general, to wind damage and object impacts.
Following Best Practices: Prepare your roof for a hurricane by selecting a qualified roofing contractor that is conversant of Florida building codes is paramount for all roof repairs and replacements. You may not know that, in 2021, the Florida Building Code added several new requirements for roofs–such as a secondary water barrier and additional fastening. Hurricane wind damage is included in the standard, legally required homeowners insurance policy in Florida, so make sure your policy is paid and up to date. (Flood coverage typically requires a secondary policy)
Having Proper Roof Documentation: Take pictures of your roof in its current, well-maintained state. This will provide visual evidence if you need to file an insurance or warranty claim. Save photos to a flash drive or cloud storage, and upload digital copies of your insurance policy or any warranties you may have on your roof as well.
Florida Hurricane Roof Repair
Sadly, there is no way to obtain 100% protection for your roof against hurricanes, but following this guide will make your roof as resistant to hurricane damage as it can be. A huge part of the equation is finding a quality professional roofing contractor to perform inspections and repairs. RIG Roofing has a proven track record of excellence in workmanship and customer service.
Hurricane season is here and continues through the end of November. Meanwhile, considering that recent hurricanes have been getting stronger, impacting more property and affecting more people. Now is the time to take steps to protect yourself and your property. To find out more about our preventative maintenance plan or to schedule a free estimate, call our office at1 (863) 294-4477 or schedule a consultation online with one of our roofing professionals.