Did you know many of today's homes don't have the correct amount of roof ventilation? In this article, we'll help you understand how having the right ventilation can extend the life of your roof, possibly by multiple years!
We get it, roofs are expensive. At R.I.G. Roofing want to help your new roof lasts as long as possible. The typical residential roof only lasts years. It's often surprising for homeowners to learn that it's time to replace their (20+ year warrantied) roof in such a short time.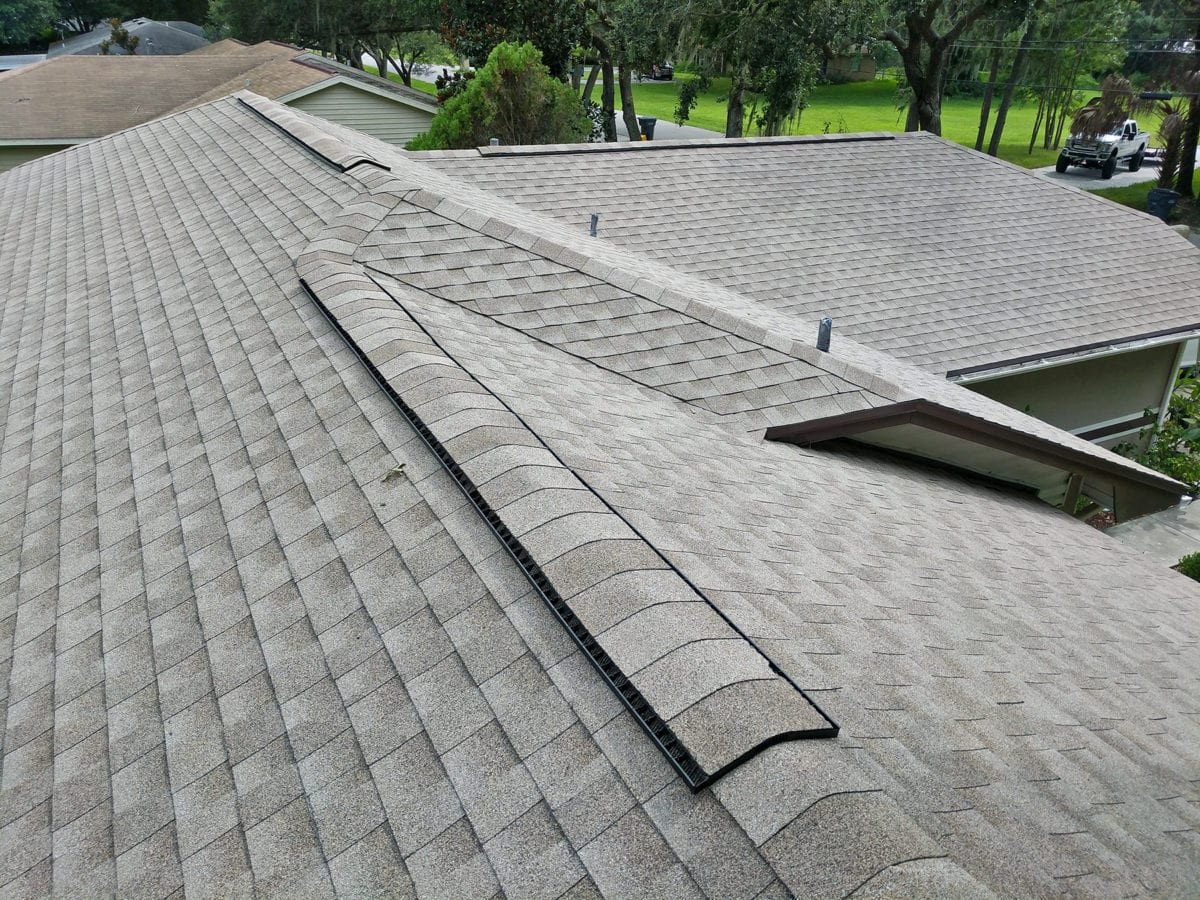 Roof Ventilation Basics
Ventilation ensures there is enough airflow to keep your home fresh and balance moisture levels. Most homes in Florida have excessive amounts of moisture and indoor air pollution due to improper ventilation. Choosing the right ventilation for your home could be the roof-saver you didn't know you needed. Here is what you need to know about roof ventilation and your home.
Roof Ventilation Is Not One Size Fits All
Just like choosing the correct size air conditioning unit, you need the right amount of roof ventilation for your home. Not enough ventilation can lead to increased pressure on your roof and moisture problems. Of course, over ventilating can cause problems too. Roof vents are actually penetrations in your roof's surface. Increased punctures in your roof's surface mean more opportunities for leaks to occur.
Getting The Right Amount of Roof Ventilation
Customarily, for every 300 sq. ft. of roof space, you should have one square foot of ventilation. However, there are variations and exceptions to this generalized example. We highly recommend having a professional survey your roof and give a customized evaluation. At R.I.G. Roofing we are happy to provide free evaluations and estimates.

Florida Roof Ventilation
The benefits of roof ventilation is undisputed across numerous studies. Although, regional variances play a vital role in what will work for your roof. For example, what works best in Lakeland, FL is not the same as what works best in Bismarck, ND.
In fact, getting roof ventilation right is part science and part real-world experience. Doing your own roof ventilation after reading a few online articles is similar to diagnosing a skin rash after conducting a few Google searches. Ultimately, you will have more success in getting the right roof ventilation by hiring an experienced, local roofer who has worked in your area extensively.
Roof Vents = Roof Ventilation
Just because you notice a couple of vents on your roof does not mean your home has the proper ventilation. For example, ridge vents are the most effective and cost-effective roof vents available. Yet when installed improperly, they provide almost no ventilation. Other types of vents have considerable trade-offs to consider such as low circulation, susceptible to leaks. trapped air pockets, etc. If you are unsure if you have the right ventilation, schedule a free roofing evaluation with one of our experts. 
R.I.G. Roofing Your Shingle Best Roofer
R.I.G. Roofing has been servicing residential and commercial customers for over 13 years. Our experience and training give us the know-how and confidence to handle all your roofing needs. From ventilation and repairs to complete roof replacements, R.I.G. Roofing is your Shingle Best Roofer! Give us a call1 (863) 294-4477 or inquire online. 
RIG Roofing is Florida's Most Trusted Roofing Contractor
Free Residential & Commercial Roof Assessments | Repair or Replacement
If you've got roof problems, let R.I.G. Roofing be your lifetime solution. We are a faith based, family owned roofing contractor offering Free Roof Estimates throughout central Florida. After your roof assessment you can sit down with our roofing specialist who will walk you through their findings and recommendations while answering any questions you may have. If you'd prefer less in-person contact, we can leave our findings and estimate at your door and follow up with you via phone call. Most roof installations are completed in just one day and come with our unmatched 10 – 20 year workmanship warranty and 5 star customer service.
Request A Free Roof Assessment