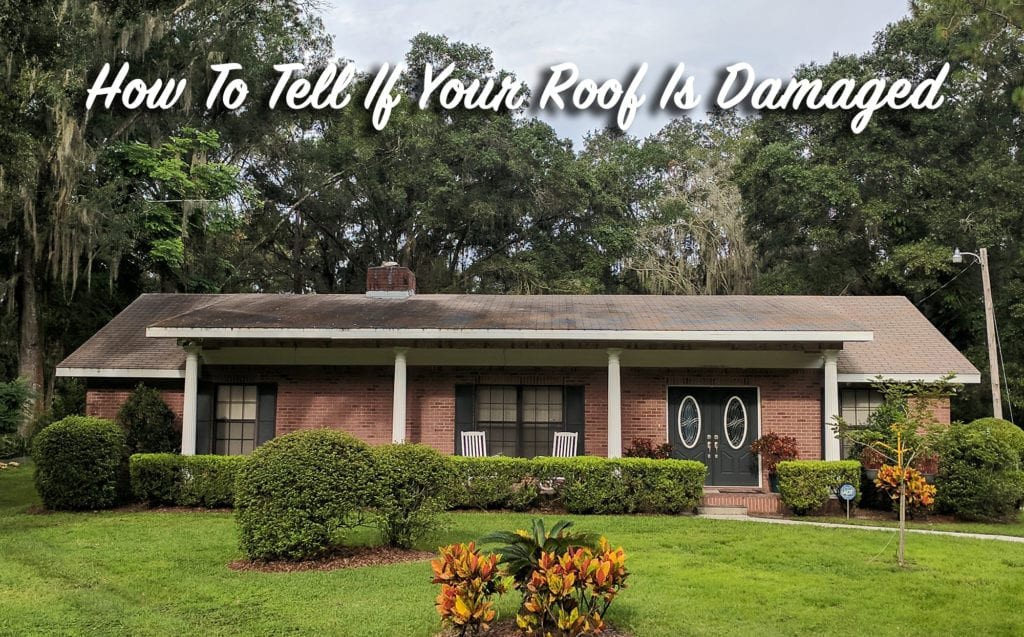 Assuming that your roof is in good condition because it's not leaking is a bad idea. Warning signs, such as missing or worn shingles and water spots on the ceiling can indicate that your roof is damaged.
Paying attention to these important warning signs and getting timely repairs can save you from replacing the entire roof. If your roof is showing the following signs of damage it is crucial to contract the services of a reliable roofing contractor.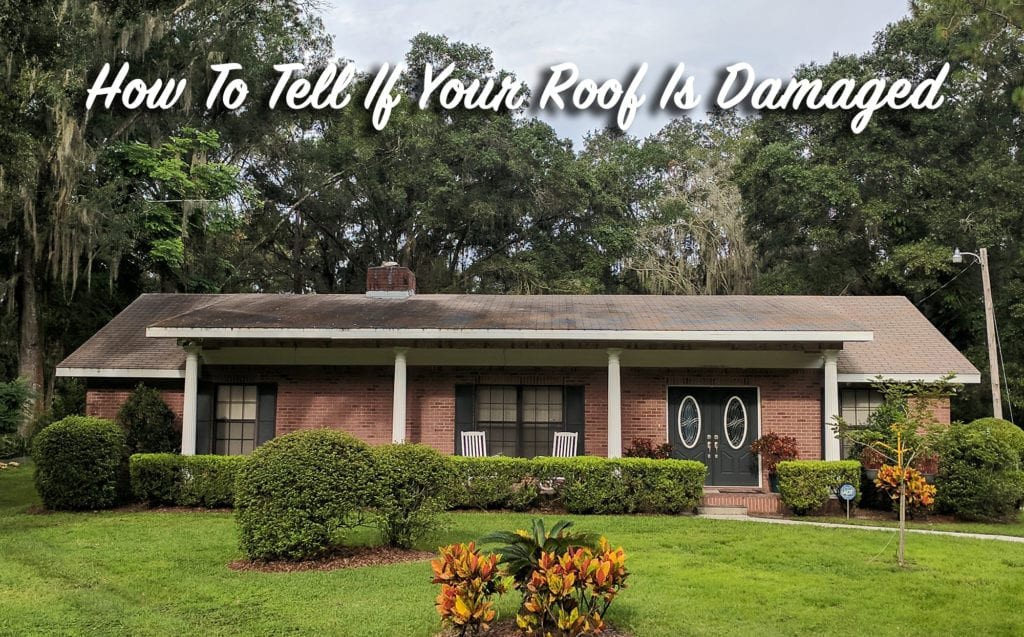 Signs Your Roof Is Damaged:
1. Water Spots on the Ceiling
Water spots on the ceiling can indicate a roof leak. Although, it may be difficult to pinpoint where the leak originates. Subsequently, small leaks are usually harder to find than large leaks. A small leak can trickle from the original opening to a new location, which makes it difficult to find the source of the leak. If you spot a water spot on your ceiling, it is recommended that you contact a trustworthy residential roof repair company right away for an assessment. The professionals at R.I.G. Roofing have been helping homeowners fix roof leaks for over 13 years. Our team can find those seemingly elusive roof leaks and provide a solution for repair, along with cleanup and mold remediation if needed.
2. Gutters Filled With Shingle Granules
Aging shingles will shed granules overtime. If you are seeing large amounts of them in your gutters, it can mean your roof is damaged. Granule loss leads to smooth or bare spots on your shingles. As you can imagine, bare shingles will not provide your roof with the proper fortitude it needs to protect your family. If you think you are seeing more granule loss than normal check the manufacturer's warranty that accompanied your roof at the time of installation. When in doubt, the roofing professionals at R.I.G.  Roofing will be able to be able to evaluate the extent of your roof's granule loss and provide an estimate if any repairs or a replacement is needed. 
3. Blistered or Cracked Shingles
Being exposed to the harsh Florida sun can turn even the best shingles brittle overtime. UV radiation penetrates shingles and damages them from the inside, which leads to cracking and blistering. Aside from the diminished curb appeal, cracking and blistering shingles can leave your roof susceptible to leaks. If you notice any bubbles, blisters or cracking on your shingles, get in touch with a roofing professional immediately to avoid further roof damage. 
4. A Soft or Spongy Roof Deck
A soft, spongy roof deck is an indication of deep-rooted water damage. We dissuade any home or business owner from walking on a roof in this condition! Spongy or soft roof decking is the cause of long standing water damage that has penetrated your roof's top layers of defense. This can cause the decking to become rotted and eventually lead to roof collapse. Not to mention, costly repairs. We advise you contact an experienced roofing professional promptly as time is of the essence in these situations.
5. Exterior Water Damage
Another sign that your roof is damaged is seeing exterior water damage. Rotted, or waterlogged areas near your roof can indicate damage to the roof itself. With time, rain and humidity take their toll on soffits, eves, flashings and other areas near your roof. Though regular inspection and maintenance it is possible to mitigate these issues before they cause damage to your roofing system. In fact, R.I.G. Roofing has annual roofing maintenance plans to spot and prevent this type of damage before it becomes a major detriment to your roof!
What Should I Do If My Roof Is Damaged?
It's true, roofing systems eventually deteriorate due to their consistent exposure to the sun, rain, hail, hurricanes and other elements. While it is easy to let small damage slide, if left unattended, it can lead to costly roof repairs or replacement. Having a roof maintenance plan provides detects early signs of damage and gives your family peace of mind. However, if your roofing system needs expeditious attention, look no further than R.I.G. Roofing. Our skilled experts are qualified to handle all your roofing needs. Call us1 (863) 294-4477 or inquire online.
RIG Roofing is Florida's Most Trusted Roofing Contractor
Free Residential & Commercial Roof Assessments | Repair or Replacement
If you've got roof problems, let R.I.G. Roofing be your lifetime solution. We are a faith based, family owned roofing contractor offering Free Roof Estimates throughout central Florida. After your roof assessment you can sit down with our roofing specialist who will walk you through their findings and recommendations while answering any questions you may have. If you'd prefer less in-person contact, we can leave our findings and estimate at your door and follow up with you via phone call. Most roof installations are completed in just one day and come with our unmatched 10 – 20 year workmanship warranty and 5 star customer service.
Request A Free Roof Assessment