How Should You Protect Your Home From Extreme Florida Weather?
Protecting your home from turbulent wind and storms starts at the top, with your roof! As a licensed Florida roofing contractor, we understand that our weather not only brings intense UV rays, it also brings extreme storms, tornadoes, wind and sometimes hail. During storm season, the potential for having a damaged roof is unfortunately high. Therefore, it is crucial that your roof can withstand extreme weather conditions.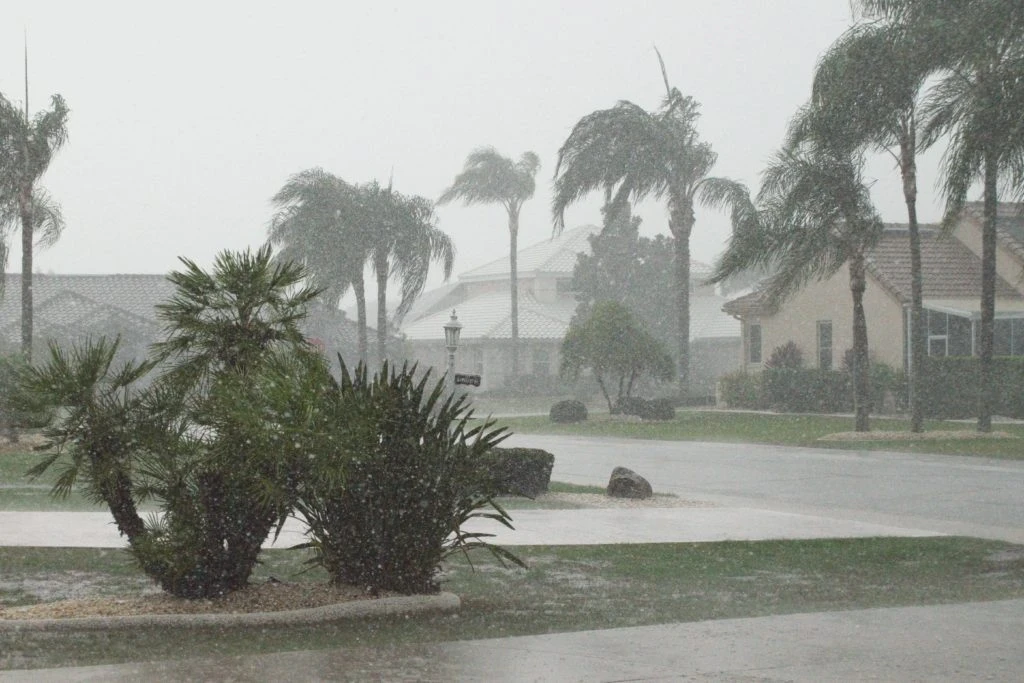 The Challenges of Severe Florida Weather
Powerful hurricanes and destructive tornadoes barrel through Florida neighborhoods more often than we'd like to admit. This leaves our homes, and your roof at a significant risk for being damaged. Forceful winds, flying debris, and sudden, heavy downpours can wreak havoc on your home's roof. It is during these extreme conditions, that your roof plays a vital role in preventing serious damage to your home's structural stability, and all things inside; including your loved ones.
The Benefits of a Strong Roof in Florida
When it comes to protecting your home against extreme Florida weather, homeowners must think of their roof as an investment. High quality roofing materials and installation by a licensed Florida roofing contractor is highly advised if you want a strong roof that will stand up to mother nature when the going gets tough. Durable roofing materials, such as impact-rated architectural shingles, as well as metal and tile roofing offer numerous benefits that make them ideal choices for withstanding harsh weather conditions.
Impact Resistance: Roofs that are rated to withstand impacts from flying debris, and provide superior protection against heavy rain and hail are essential in Florida. Investing in durable roofing materials means having peace of mind that your home is well-protected during destructive Florida storms that can send projectiles flying without a moment's notice.
Wind Resistance: Choosing materials with a high wind resistance paired with the expert installation of a licensed roofing contractor helps protect your roof hold tight in ravaging winds. High wind resistance is a highly sought after feature, especially in areas prone to strong storms and hurricanes, like Florida. With our expert installation, RIG Roofing is proud to offer unparalleled protection for every new residential roof we install with a minimum 10-year workmanship warranty.
Fire Resistance: Extreme Florida weather can also produce conditions that results in fire. A quality roofing system should always offer Class A fire-resistance. This provides an extra layer of protection from lightning strikes, wildfires, downed power lines and other accidents. Superior fire resistance is a safety feature that significantly reduces the potential for catastrophic damage to your home. 
Energy Efficiency: A roof that reflects heat paired with a high quality underlayment will save you money for years to come thanks to its energy efficiency. This feature leads to lower energy bills and alleviates stress on your HVAC system, preventing untimely replacement.
Choosing a Licensed Roofing Contractor in Florida
To fully reap the benefits of a great roof, choose a licensed roofing contractor, such as RIG Roofing for installation. Hiring a professional roofing contractor will give you peace of mind that proper installation techniques were followed and building codes were adhered to during the installation of your new roof.
When you choose RIG Roofing to install your new Florida roof, you'll not only get peace of mind, you'll get outstanding customer service as well! Our team always aims to communicate clearly, address concerns and answer all of your questions in a timely and respectable manner. Customer service is at the forefront of our operations and we are honored to offer residential customers a minimum 10-year workmanship warranty on new roof installations.
Living in Florida can mean lots of sunshine but it also comes with its share of storms. It can be daunting when you think about having to protect your home from severe Florida weather. However, your first step is one of the easiest! Contact us now to schedule a FREE roofing assessment. After your assessment, one of our roofing experts will explain their findings and discuss your next steps for ensuring your Florida home is protected against extreme weather with a roof you can count on!