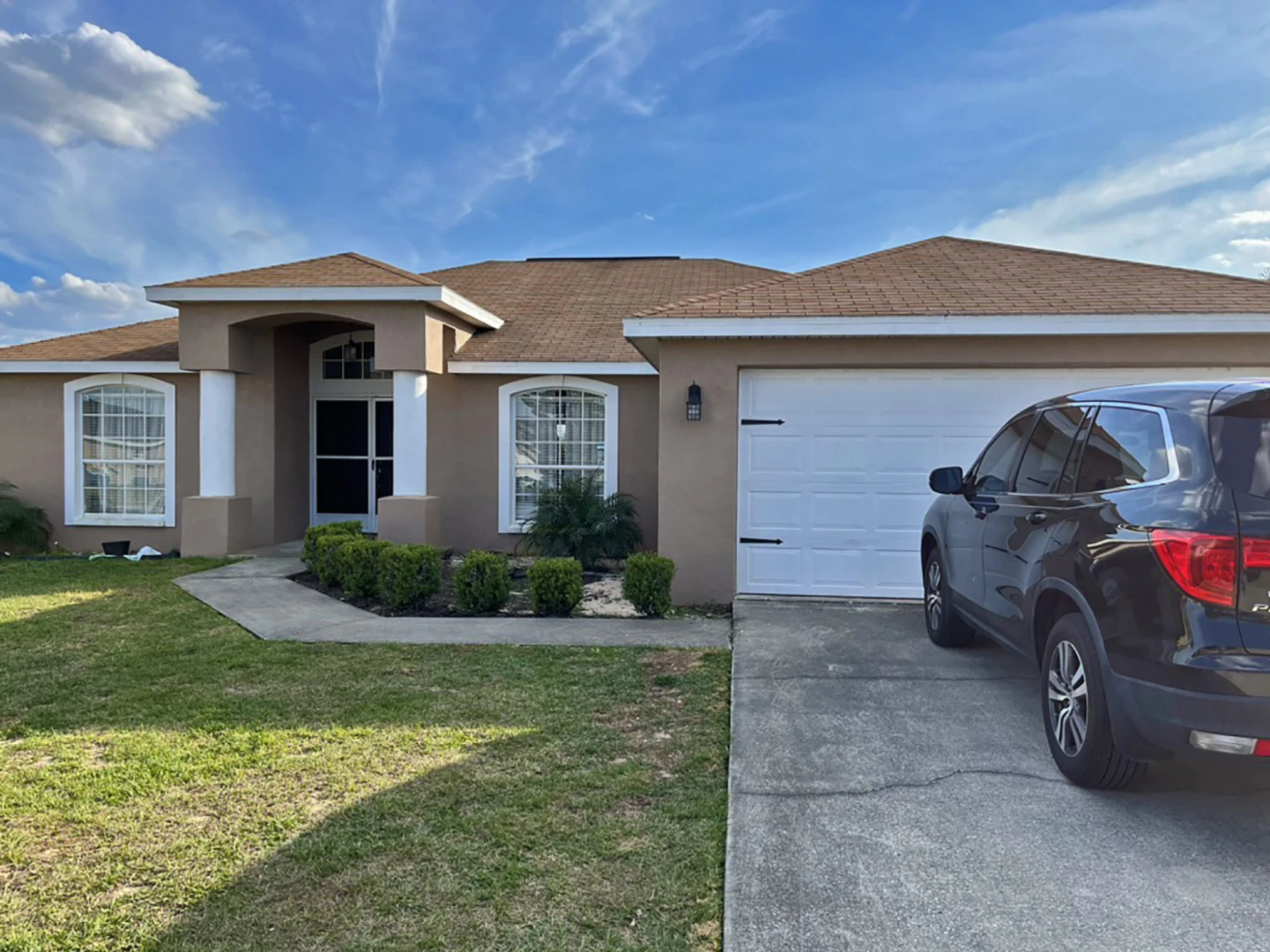 Should I repair or replace my roof? Sometimes the answer is not that simple, and sometimes it is!
In addition to creating several inventions, Benjamin Franklin once said "an ounce of prevention is worth a pound of cure." That credo rings especially true when it comes to home maintenance. Putting off repairs not only impacts the appearance of your home, but it will hurt your bank account in the long run. Ignoring a problem just means it will take more time and money to repair or replace at a later date.
But when it comes to your roof, does it make more sense to repair or replace it? Repairs are often a perfectly acceptable alternative. However, your decision will depend on a variety of factors, including the type of damage and percentage of your roof that needs to be repaired.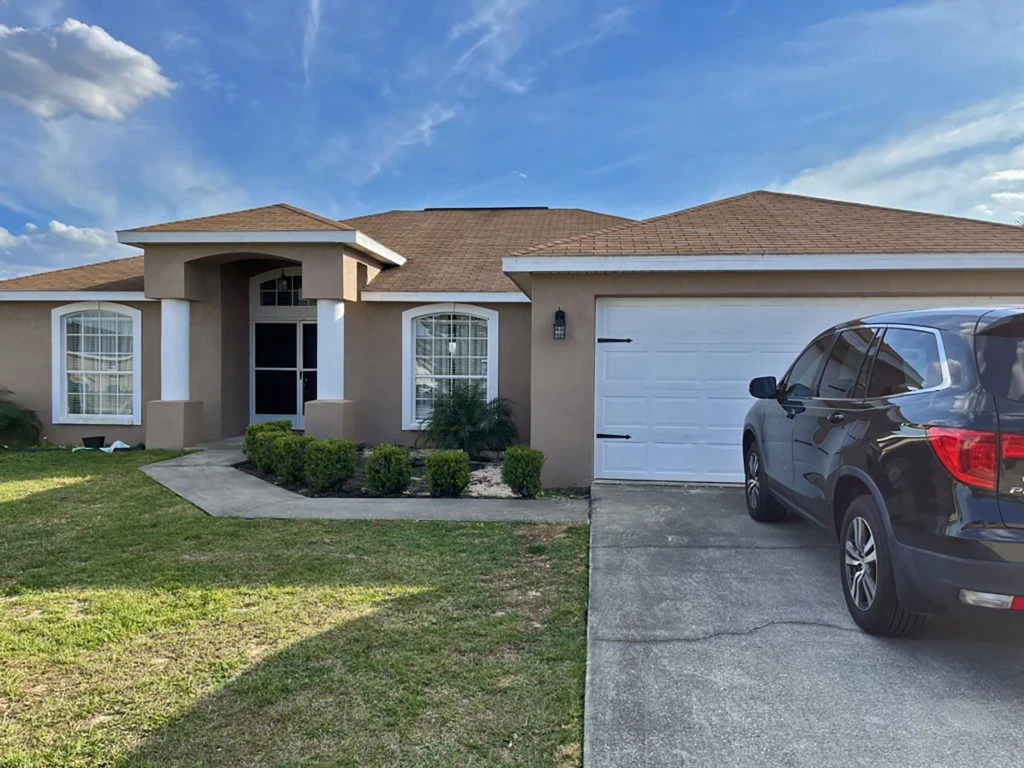 Can I Patch My Roof?
In short, yes. If you only need to replace a few shingles that have blown off in a windstorm, you can certainly patch the area in question. After all, asphalt shingles are engineered to last for years so there's no reason to replace your entire roof if only a small area needs to be addressed.
However, before you opt for patching, have a professional inspect the area. A roof inspection in Lakeland, and other areas of the sunshine state, will reveal just how much damage is lurking. Damage that reaches to the underlayment or decking could cause leaks to the interior of your home. If the damage is extensive, it's usually more cost effective to replace the entire roof.
Shingle Color Matching
You may think it is easy to replace a few shingles on your roof, especially if you have a box of shingles sitting in your garage. But remember your roof is exposed to the elements and weather on a daily basis. Over time, the shingles will fade and change color. Therefore, even if you have matching shingles in storage, it may be very difficult to blend them into your existing roof. If the damage is in an area that's hard to see, this may not be an issue. However, if the patched area is visible or large, the new shingles may stand out. At RIG Roofing we have access to a wide variety of shingle color blends and we do our best to match your repair accordingly. This often means using a slightly different color than your original shingle color.
Do I Remove The Old Shingles First?
Many homeowners assume they can just nail down new shingles over damaged shingles. This only disguises the problem. The damage is still there and will get worse -- and more expensive to fix -- over time.
From a structural standpoint, you can have up to two layers of shingles before you need to be concerned about too much weight on your roof. However, check with your local building code to make sure a double layer of shingles is acceptable. At RIG Roofing we never double or roof over old shingles. We remove all old and damaged material to make sure we get to the root of the problem before any replacement material is laid.
Roof Repair or Replace?
While patching or replacing a few shingles can temporarily hold you over from a complete replacement, taking this route can make the problem get worse if not done by a licensed roofing contractor. Contact a professional roofer to determine the extent of the damage at hand and to estimate the lifespan of your roof moving forward. From here you can make the decision to repair or replace your roof.
Indications your roof has serious damage:
Curling or buckling shingles
Small, pebble-like granules in your gutters or on the ground
Rotted areas or water leaks
Sagging or uneven roofline
Signs You Need To Replace Your Roof
It's best to consult a licensed roofing professional before making this determination. Although, the rule of thumb goes: If more than 25 percent of your roof needs repairs, it's best to replace it.
Here are a few other roofing concerns that lead to roof replacement:
Water damage. Signs such as discolored spots, peeling paint or mold on your ceiling signal a need to schedule a roofing estimate.
Natural disaster. Missing sections of roofing due to a hurricane, tornado, or violent storm usually requires a complete roof replacement.
Age. If a relatively young roof is leaking, it is usually an issue with the installation or a defect in materials. However, if your 20 year old roof is leaking, typically it needs to be replaced. In addition, homeowners insurance requirements in Florida state homes should have a roof 10 years old or younger for full replacement coverage.
Materials. Some roofs can last a really long time. Slate, tile and metal roofs may last for hundreds of years while asphalt shingle roofs may last only 20 to 30 years. You'll need to consider the material's average lifespan when deciding if to repair or replace your roof.
Reputable Roofing Contractor in Florida
If your roof needs repairs or a replacement, seek out a licensed roofing contractor with outstanding referrals. RIG Roofing is a family-owned, award-winning roofing contractor serving home and business owners throughout Polk County, Hillsborough County, Orange County and all of Florida. We will inspect your roof and let you know the best path forward; a repair or a replacement.
Call us today at1 (863) 294-4477 or schedule a free estimate online. We look forward to serving you!