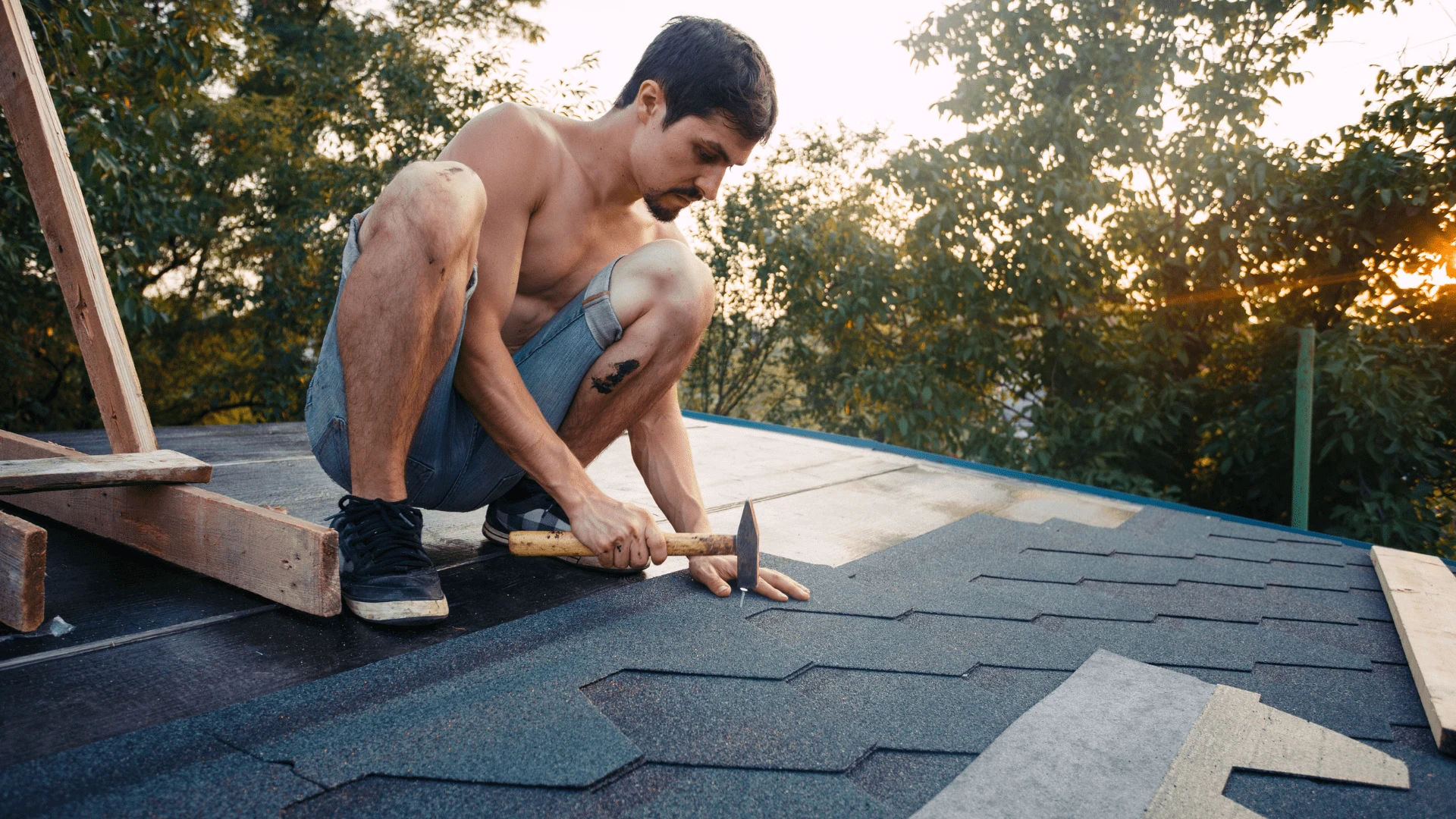 What's wrong with a DIY A Roof Replacement?
Your roof is an integral part of your home and requires a fair amount of upkeep to maintain. Roof repairs and replacements can be expensive, so you might be thinking about doing them yourself. The Internet is an amazing resource of information and tutorials, so it should be as easy as watching a few YouTube videos, right?
Wrong. Roof repairs are a serious endeavor. Here are a few reasons why a DIY roof replacement is not the best course of action.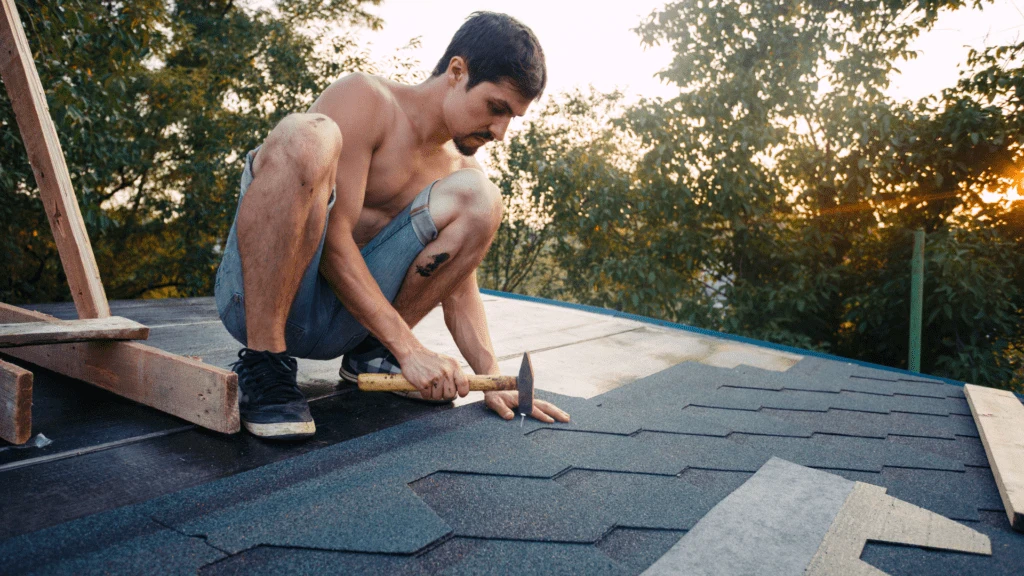 1. DIY Roof Replacements Won't Save You Money
At the time of writing, the average cost of a roof replacement in central Florida ranges between $7,000 and $14,000. That's a good chunk of money out of your home repair budget, so it's logical to think that doing it yourself will save you money.
While buying the materials and doing the replacement yourself might seem like a cheaper, and therefore better, option, consider what you're paying for when you hire a professional. Professional roofers know the ins and outs of roofs. They know which materials are best for your environment, how to install those materials, and how to spot issues with your roof that can be taken care of proactively instead of waiting until disaster strikes. When you hire a professional, you not only pay for materials, and their time but also for the expertise that they offer.
If you replace your own roof and do further damage, overlook problems, or have a faulty installation you will wind up paying for those mistakes at some point in the future. So instead of saving money, you'll cost yourself more money in the long run. (I.E. The time and material it took you to do the DIY roof replacement plus the additional money you will pay for repairs and perhaps a full replacement.)
2. You Might Miss Something BIG
Professional roofers have the training and experience to spot existing problems and the foresight to catch impending issues with your roof. Sure, missing shingles or a big hole in your roof are easy to spot. However, you might overlook issues with your decking, structural beams, or even termite damage. A typical homeowner could also fail to notice mold growing in their roof. That is a serious oversight considering mold can lead to severe health issues and will only get worse when left unattended.
By hiring a professional roofing contractor, you can rest assured they would alert you to possible problems with your roof and also identify solutions. Knowing that you have a team of experts on your side to catch issues can give you and your family invaluable peace of mind. You'll be able to have those issues resolved before your roof becomes a money pit and starts causing non-stop headaches.
3. You Might Cause More Damage
If you're thinking of taking on a DIY roof replacement, you might take some pride in your willingness to tackle such a big job. However, replacing your roof without experience can cause some real issues.
Even if you know your way around power tools, your DIY roof knowledge pales in comparison to the expertise of a professional roofer. After all, this is their full-time job! Professional roofing contractors will avoid putting unnecessary holes in your roof and know how to move about safely on your roof without causing damage to the shingles or themselves. If a professional were to cause damage, then they would be the ones to pay for it. Although, if you hurt yourself or damage your roof, those expenses are coming out of your pocket; on top of the money you have already spent on materials.
4. You Will Void Your Roof Warranty
If you choose to do your own roof installation, most roofing material manufacturers will not guarantee their products. Instead, manufacturers require a professional to install their products in order to be covered under warranty. That means you could be costing yourself money if you install roofing materials yourself and find manufacturing defects with those products. A professional has the experience to spot issues with materials before they are installed.
5. You May Get Dropped From Your Homeowners Insurance
It is a known fact that insurance companies do not want to take on unnecessary risk or liability. Since a properly installed roof provides exceptional protection for your home, most insurance providers will state your roof has to be installed by a licensed roofing contractor.
If you decide to replace your own roof and you need to file a claim in the future, your insurance provider can deny the claim due to inadequate or negligent work. Worse, the company could even cancel your policy or deny you coverage. What's more, if one provider has denied you coverage, others may follow suit. That means you could end up not being able to find insurance coverage for your home and voiding your mortgage agreement (if your home carries a mortgage). Even if you do not carry a mortgage on your home, going without home insurance coverage in hurricane-prone Florida is risky business.
6. It Will Not Be Quick Or Easy
You may have seen professional roofing contractors tear off an old roof and have a new one installed on the same day, and think you can do the same! Even if you can get some friends to help, it is still not going to go as quick and easy as you think. Many homeowners who have attempted DIY home repairs will tell you that these projects take much longer than you anticipate. Something is bound to go wrong, and you probably won't be prepared for it.
A professional roofing team will have all the "what ifs" and "just in case" things covered because they encounter them more often. They know how to remove and replace roofing materials quickly and efficiently. Plus, their entire workday is dedicated to working on your home. What happens when you need more materials than you thought, or a tool you don't have, or find that weekends and evenings aren't enough time to get your DIY roof replacement done before it becomes an issue?
7. DIY Roofing Is Dangerous
Roofs are not the safest work environments. As an inexperienced homeowner, you may think you know where it's safe to step. However, roofs often have hidden hazards. Being on the roof of your home without proper precautions can lead to serious injuries.
Insurance companies all require reports of injury of anyone working on your home. If you or someone assisting you happens to get hurt, you could be in for a range of issues, both financially and legally.
To avoid complications involving injury, homeowners should hire experienced, reputable roofers. These professionals know how to perform repairs and replacements quickly, efficiently, and most importantly, safely. They also carry the proper insurance to cover anything that could arise.
8. A DIY Roof Replacement Won't Look As Nice
You might not notice a professionally installed roof, but you surely will notice a poorly installed one. You take pride in your home's appearance, and the best way to guarantee a good-looking roof is by hiring professionals. They know how to lay materials properly and take the time to nail all the finishing touches, ensuring your home looks its best.
RIG Roofing: the SHINGLE best roofer in Florida
Professionals are professionals because they have spent the time learning how to do their craft with best practices in mind. With RIG Roofing, you'll be glad you opted out of a DIY roof replacement and opted into a locally owned, and honest contractor to handle your roofing needs.
With more than 30 years of experience, our team is equipped to be the solution to your roofing problems. We offer a minimum 10-year workmanship warranty, amazing customer service, and free, no-obligation personalized estimates.
Schedule your free consultation with RIG Roofing today and see why we're the SHINGLE best roofer in Florida!