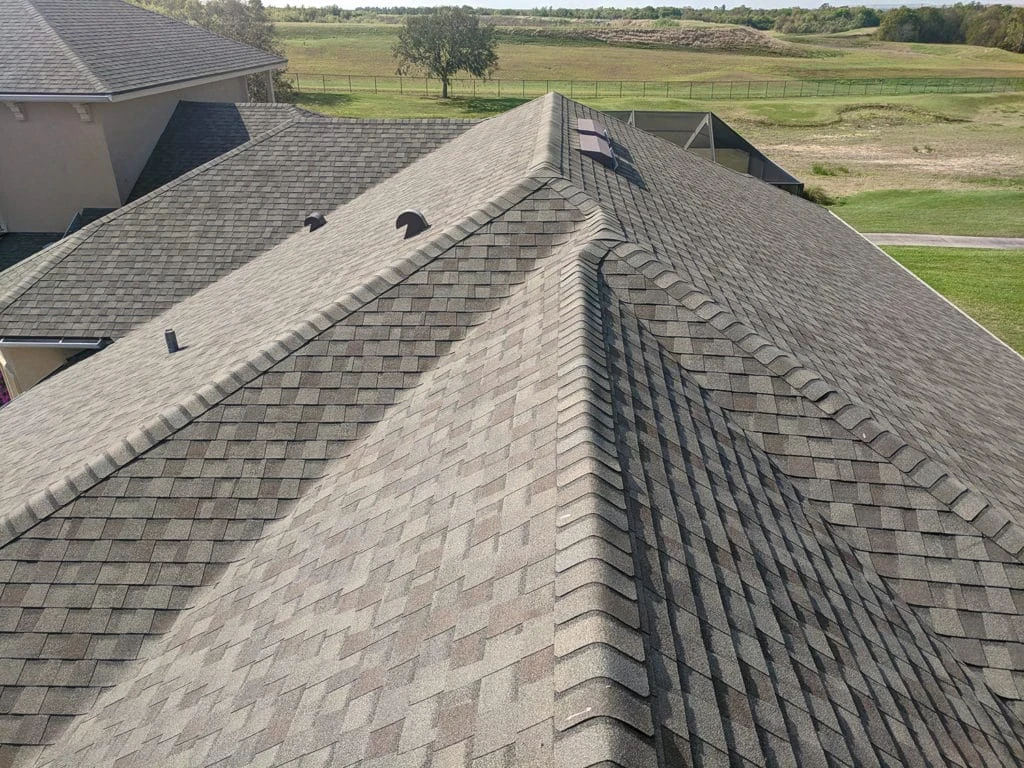 A safe roof that can withstand extreme heat, thunderstorms and hurricanes is a must-have in the sunshine state. When it comes time to make repairs or replace your roof in the central Florida area you should verify that all work is completed by an honest and reputable roofing company. One that is willing to stand behind their work. With that being said, there are quite a few less than honest contractors out there looking to make a quick buck at your expense. To help better protect yourself from roofing scams, here are the 5 most common to look out for.
Top 5 Roofing Scams

Roofing Scam #1: Using Cheap Materials
Dishonest companies with questionable reputations can promise to use quality materials, but when it comes time to complete the job, they will actually substitute poor quality materials. You can protect yourself by adding, or checking for, a clause in the contract that states if the product you agreed upon is not available, the contractor will provide a replacement of similar quality. Also, be sure to check the reputation of the roofing company before hiring them. You can check websites like the Better Business Bureau, as well as Google and Facebook reviews. Asking questions is another way to protect yourself from common roofing scams. Is the company licensed and insured? Do they warranty their work? At R.I.G. Construction & Roofing we have been in business since 2005 and are professionally licensed and insured. We always stand behind our work with a 10-year workmanship warranty, on top of all manufacturer's warranties.
Roofing Scam #2:  Poor Workmanship / Installation
Quick installation does not always equal quality workmanship. Irresponsible roofing companies might skimp on things such as nails, underlayment or adhesives. Contractors can save a good deal of time and money this way, but at the detriment of your roof. Shoddy workmanship is terrible for the longevity of your roof and often destroys any product warranty that might have existed. When hiring a roofing contractor, it is best to choose a company that has a reputable workmanship warranty.
Roofing Scam #3: Overcharging
Roofing is a busy industry in Florida. That means honest Florida roofing contractors are often in high demand. Devious roofing contractors will blatantly overcharge and create a sense of false urgency, forcing home and business owners to make quick, and expensive decisions. The best thing you can do to prevent this roofing scam is to beware. It is in the customer's best interest to compare multiple bids before starting a roofing project. Remember the lowest bid is not always the best either! You should have a good idea of what normal is for your area after speaking with a few upstanding roofing companies.
Roofing Scam #4: Charge and Run
Be wary of companies who ask for full payment before ever starting to work on your roof. This dishonorable practice usually means they will leave town without doing any work at all. Of course, you can prevent this by checking the company's credentials. An honorable roofing company wouldn't dare damage their reputation with a trick like this. Therefore, you should only be required to make a partial payment until the work is completed to your satisfaction.
Roofing Scam #5: Too Good To Be True or The No Deductible Lie
Did a big storm just come through your town? You can bet "storm chasers" will come by your house to tell you that you need a new roof. Oftentimes, they will lure you into thinking you do not have to pay your insurance deductible or say they will pay it for you. They'll offer creative ways to explain the situation such as saying, "we'll pay you" to place a sign in your yard, calling it an advertising fee. This is not an ethical practice. No matter what, your deductible will still apply. Proactively avoid companies who cannot verify their reputation (i.e., references, referrals, local presence etc.).  It is impossible for us to stress this enough; check the company's credentials! Ask for contracts and warranties that plainly spell out all the details of your agreement. And last but not least, ask to see their previous work and speak with past customers. 
A Roofing Contractor You Can Trust. 
At R.I.G. Construction & Roofing we are proud of our reputation. As recipients of Polk County's Best of the Best Award in 2017, we look forward to living up to that reputation when serving you. You can put worry aside about roofing scams when you choose us for your roofing needs. We are proud to stand behind our work and back it with a 10-year workmanship warranty.