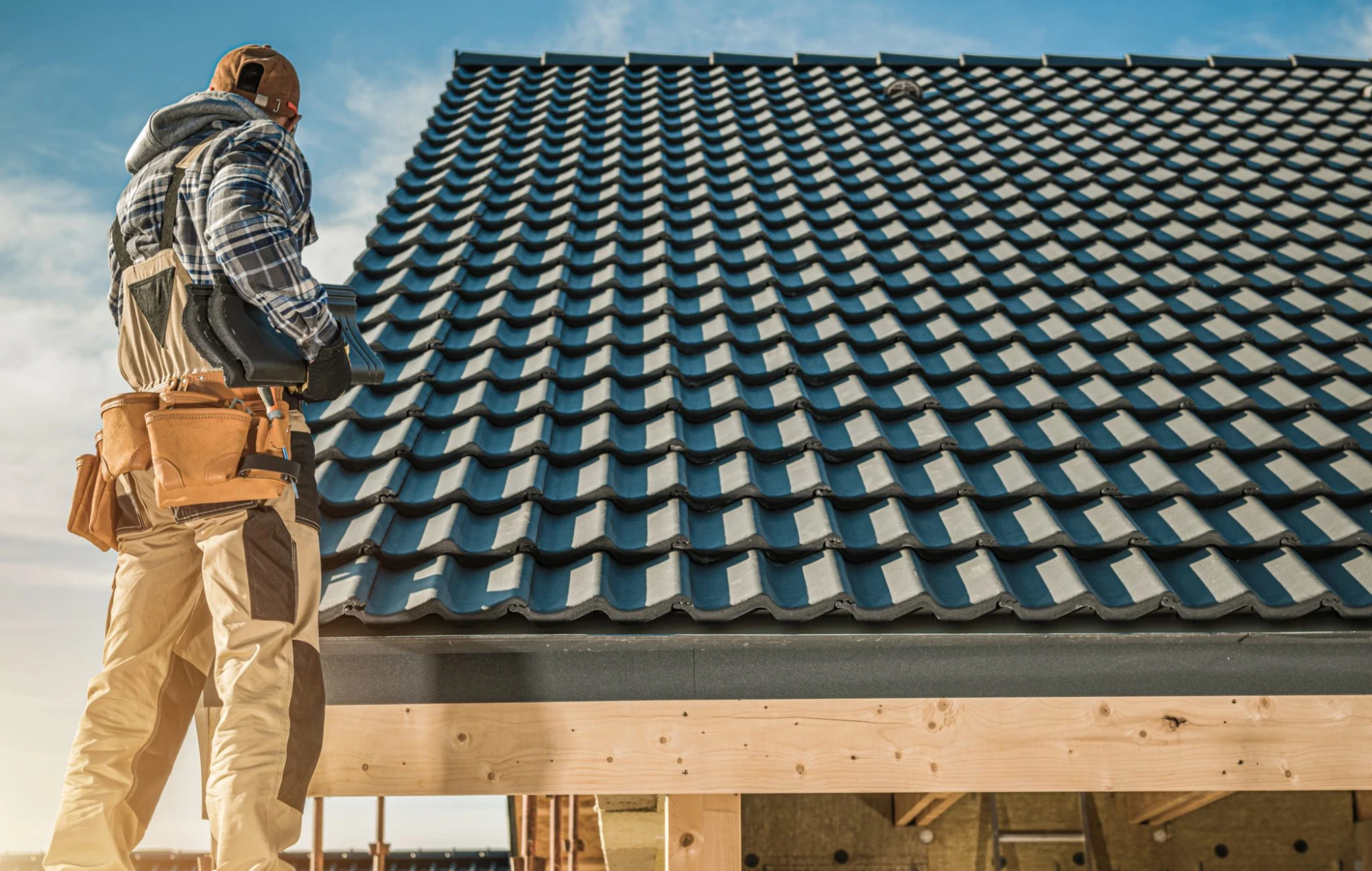 What Are My Tile Roofing Options?
Tile roofing is great for areas with hot, rainy climates such as Florida, Louisiana, & California. Being in the sunshine state, home and business owners alike often choose to go with tile roofing to protect their properties. It's durable, beautiful and available in a variety of styles, shapes, colors and materials. So everyone should want a tile roof, right?!
In this article, we'll explain the ins and outs of tile roofing so you can make the best choice for your home or business.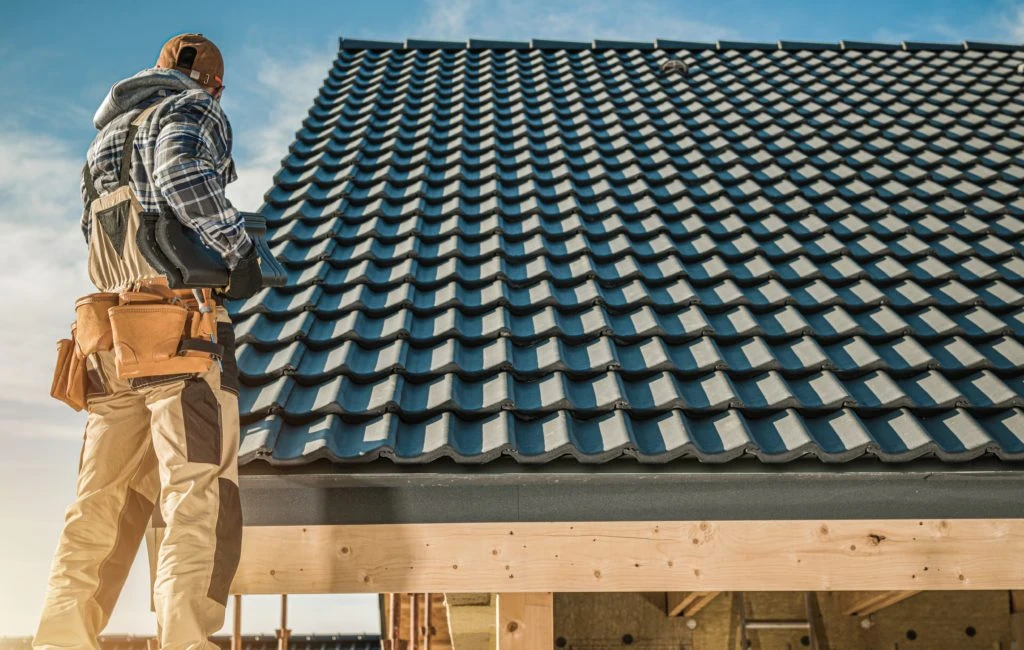 Styles of Tile Roofing
It would certainly be time-consuming to list all the shapes, colors and sizes of tile roofing. Let's just say, it's a very versatile roofing option. Traditionally, roofing tile is made from fired clay, terracotta, or slate. However, modern options add concrete and ceramic materials into the fold.
The shape of roofing tiles varies as well. Ranging from curved and flat tiles to fluted or interlocking shapes. Tile roofing can give a modern appearance or have an old-world charm but either way they are extremely attractive and draw the attention of passersby.
Tile roofing also lends itself to specific styles. Those most commonly seen in the U.S. include:
Spanish or Southwestern
Scandia
Chinese Vector
French, Rivera,
Barrel
Pantile
Double Roman
Benefits of Tile Roofing
You like the appearance of a tiled roof. You even know the styles and materials you prefer, but is tile roofing right for you?
There are a lot of pros to putting a tile roof on your home in Polk County. Perhaps the biggest plus is a tile roof's ability to stand up to the sub-tropical climate and salty air. Other advantages include:
Life span: Properly installed tile roofing can last more than 100 years in the right climate. Tiles won't rot like wood or rust like metal. Although, that doesn't mean your tile manufacturer will offer a 100-year warranty. On average, tile roofing warranties last for around 50 years, which is still outstanding.
Durable: Tile roofing has been known to withstand hail, strong winds, frost, fire, heavy rain and insect damage. Tile is quite difficult to break and can only be smashed or cracked by an extremely heavy object.
Environmentally conscious: Tile roofs are made from naturally occurring minerals, not synthetic ones. Once a tile roof needs to be replaced or removed, it can be crushed and recycled.
Energy efficient: Tile roofing is extremely energy efficient due to its thermal emittance, its solar reflective capability, and because individual tiles allow for proper ventilation.
Maintenance: Outside of having to replace an occasional tile over its 50+ year life span, there is almost no maintenance to owning a home with a tile roof.
Drawbacks of Tile Roofing
It's true there are many positive aspects of tile roofing. Tile roofing is long-lasting, low maintenance and aesthetically pleasing. But there are some things to consider...
Expense: Tile roofing can have double to triple the upfront cost of asphalt roofing. The cheapest tiles, which are concrete tiles, on average cost $375-$450 per square. Clay tiles, a more moderate-priced tile choice, range from $650-$1500 per square. Slate tiles, the most expensive, can range anywhere from $1000-$4000 just for materials. Installation increases the total cost. However, since tile roofs last so long, you may never have to install another roof again.
Installation:  Tiles have to be measured, laid and installed in a very specific process. Each type and style of tile roofing has to be installed in a pattern to ensure it looks and functions as intended. Therefore, tile roofs must only be installed by experienced and trained professionals. Tile roofs are not DIY projects , and they should never be installed by a novice, or inexperienced roofer
Weight:  Tile roofing only should be installed on structures that can bear weight between pounds. The average asphalt roof only weighs an average of pounds. That means if your home wasn't designed for a tile roof, you may have to add structural reinforcements to ensure it will be safely supported.
Roof Shape:  If you have a flat roof, tile roofing will not work for you. Tile roofing is designed to be installed on steep sloped roofs. If you have a flat roof but want to have a tile roof instead, you'll need to consult with structural engineers to make the proper changes first.
Get an Estimate for Tile Roofing in Central Florida
If you live in Lakeland, Winter Haven, Davenport, Kissimmee, Brandon, Tampa, Haines City, or any across Central Florida, you can trust the pros at RIG. Roofing. Our roofing specialists take pride in their work and delight in providing excellent customer service. You can get a free, no-obligation estimate for a tile (or any other style) roof at RIGroofing.com or schedule an appointment by calling1 (863) 455-4029