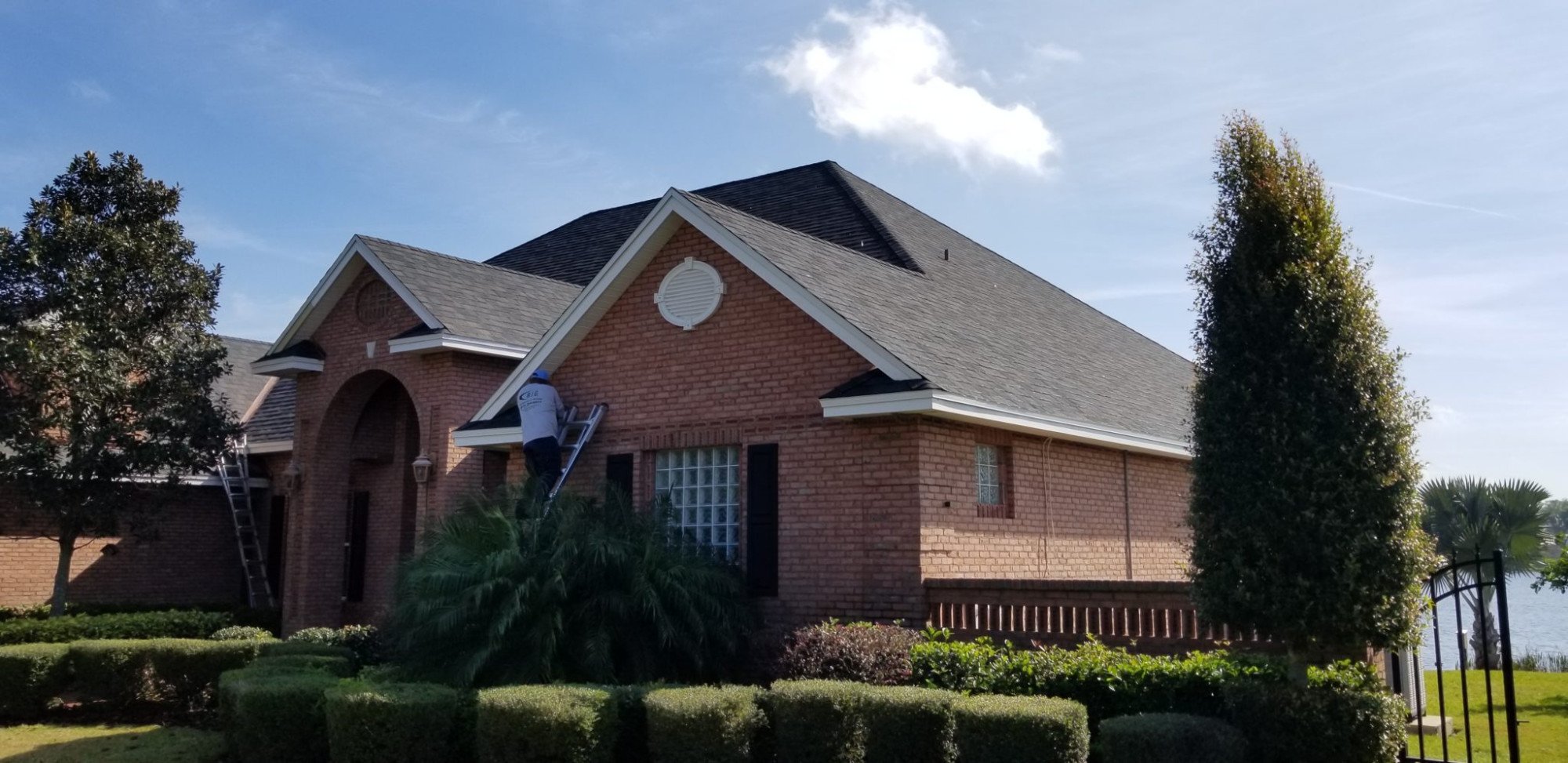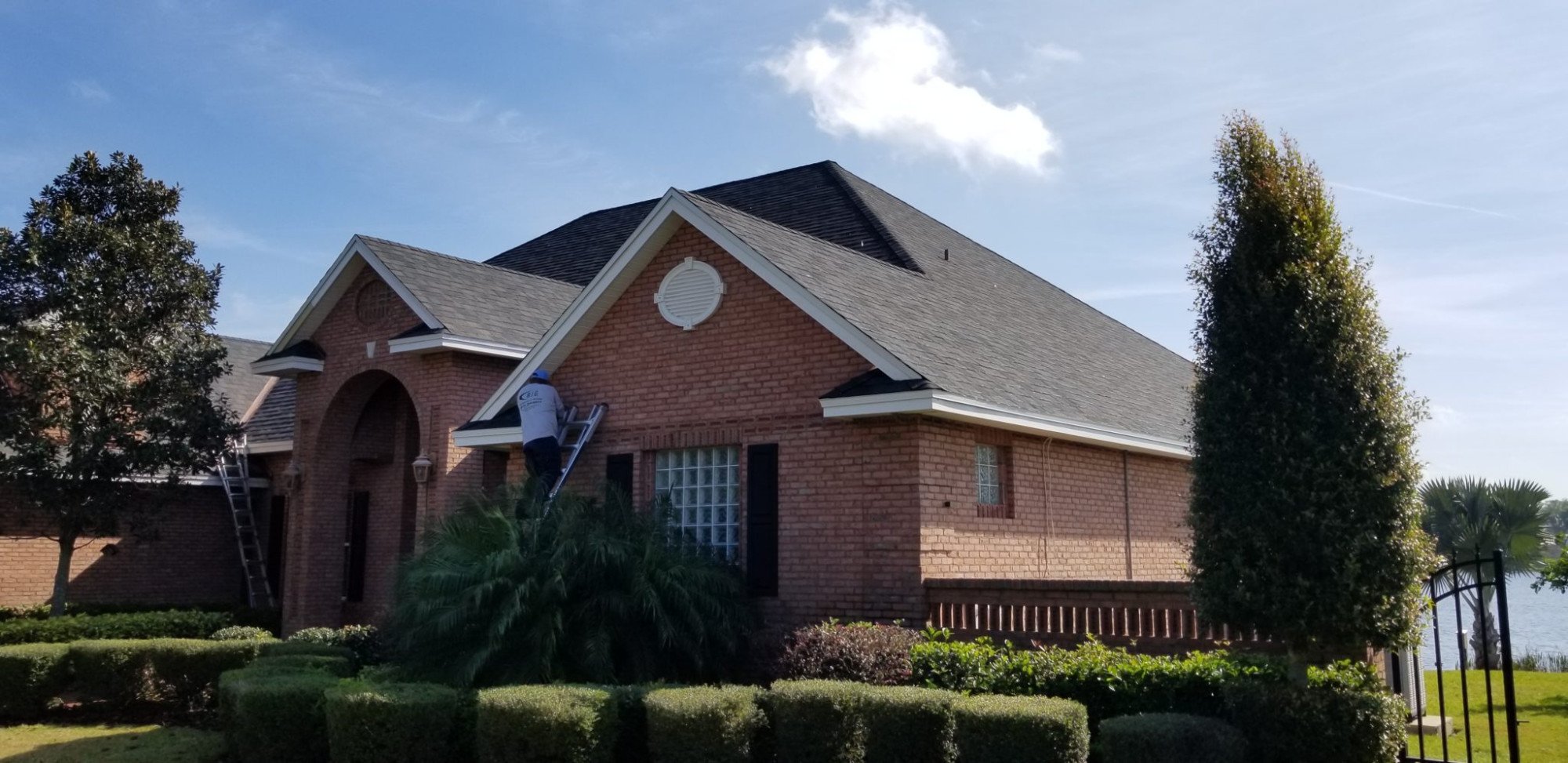 Where is flashing used on my roof?
Take a look at your roof. No matter whether it's for your home or business, you may notice small areas of metal. This is called flashing, and it is an important component of any roofing system. Roof flashing are pieces of thin metal used to direct water away from vulnerable areas of your roof. Valleys and chimneys are common areas to spot roof flashing. In this article, your Florida roofing experts at RIG Roofing want to help you understand more about roof flashing.
Why Do I Need Roof Flashing?
A typical roof is not completely smooth or flat. Your roof can have several protrusions (ventilation, skylights, chimney) or valleys where angles come together. These areas have something very critical in common; they're all susceptible to water damage. Thankfully, they all can also be protected through properly installed roof flashing.
4 common metals are used to make roof flashing.
Galvanized Steel: If your home or business has a metal roof, there's a good chance that the flashing is made of galvanized steel. This material is the most compatible when used on metal roofs. Galvanized steel flashing is typically treated with a zinc alloy in order to remain corrosion-free.
Copper: Copper is the most eye-catching metal used for roof flashing. Not only is it extremely durable but it is compatible with most types of roofing. You can successfully use copper flashing on wood shake and shingle roofs, which are less compatible with galvanized steel. Copper flashing will not corrode. Instead, as it ages, it forms a patina. Due to its extreme durability, it requires no protective treatment.
Lead: Although lead lacks the aesthetics of copper, it can be a great choice for roof flashing. Lead is easy to apply and manipulate, and has a long lifespan. In fact, it's believed that the oldest lead roof flashing exposed to the elements has lasted almost 200 years.
Aluminum: If you are looking for a cost-effective choice for roof flashing aluminum is your material. On top of being budget-friendly, aluminum is highly flexible. It is the easiest material to manipulate and is an excellent choice for tricky areas. However it does require professional finishing as it is easily corroded.
Types of Roof Flashing
Step/Continuous Flashing: This type of flashing is used mainly to prevent water from reaching the side walls and chimney. Step flashing is created by placing a piece of metal flashing under each shingle that is installed against either the side wall or the chimney.
Apron Flashing: This L-shaped flashing is used to protect the base of a wall, and/or the windows. It can be installed in pieces as long as 14 feet to fit the base of penetration.
Counter Flashing: Much like step flashing, counter flashing protects walls and chimneys. It also can be placed against an existing mortar joint, so that the metal overlaps onto the brick.
Drip Flashing: Most often, this flashing is installed under a roof, along the eaves.
Valley Flashing: This W-shaped flashing is used to protect areas where two slopes of a roof meet to form a valley.
Vent Pipe Flashing: This type of flashing is cone-shaped and has a flat or angled base depending on the roof's slope. Vent pipe flashing is used to, you guessed it, protect the roof where vent pipes are installed.
Roof Installation & Maintenance in Central Florida
No matter the material you choose for your roof flashing, if it is properly installed, your flashing should have a longer lifespan than the roof itself. If flashing develops a problem, though, it can dramatically impact the stability and security of your entire roof. That's why you need to have your roof inspected regularly by a qualified, professional contractor like RIG Roofing. Our inspections will examine every aspect of the roof, including the flashing. We offer a maintenance program that inspects your roofs twice a year (standard) or once per quarter (premium). To find out more about our maintenance program or schedule an inspection, contact us online.
To have all your questions answered, call the RIG Roofing office near you or inquire online to schedule a consultation with one of our roofing professionals.
RIG Roofing is proud to offer reliable and honest roof repair and replacement services to customers throughout the United States. Our home office is in Winter Haven, Florida; with satellite offices in Lakeland & Tampa.