Blog
How Much Does A New Roof Cost? (2023)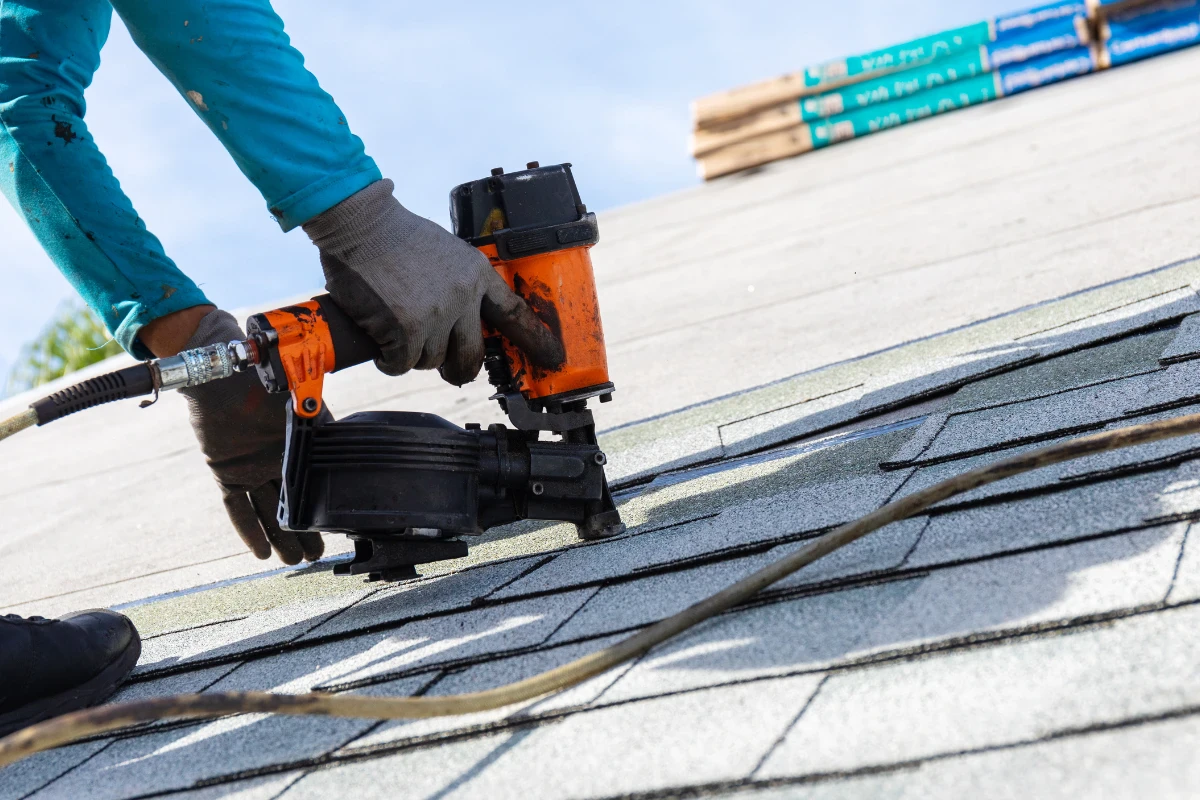 How Much Does A New Roof Cost in 2023?
As a homeowner, it's natural to want your home to be in top condition. One of the most important aspects to ensure this, is taking care of your roof. Unfortunately, some roofs are past their useful lifespan and you are forced to consider a replacement. If you're considering a new roof, one of the first things you're likely wondering is how much a new roof costs. While there's no one-size-fits-all answer to this question, we've put together this guide to give you a better idea of what to expect. Keep in mind, the cost of a new roof can vary significantly depending on a range of factors from the size of your roof to its slope and accessibility.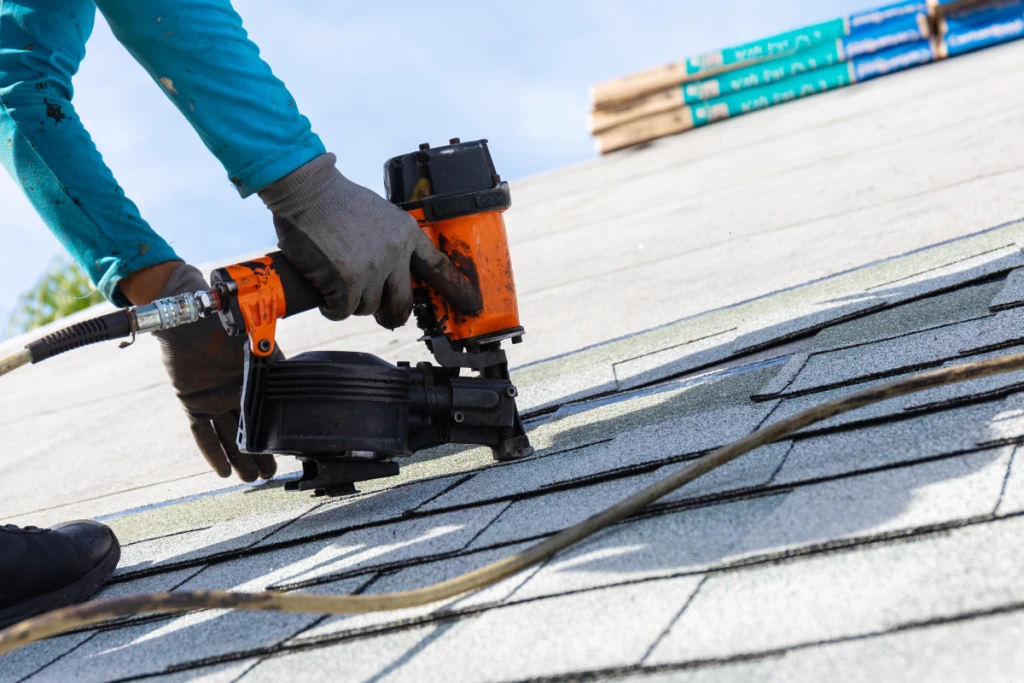 How Much Does a Roof Replacement Cost?
According to the national average, the cost of a roof replacement is around $8,000 to $12,000 for an asphalt shingle, residential roof. However, this figure can vary widely depending on a range of factors such as the size and pitch of your roof, your location, and the complexity of the job.
Roofing Costs by Type of Material
The type of roofing material you choose will have a significant impact on the overall cost of your roof replacement. Here are some approximate costs for common roofing materials:
Asphalt shingles: $6,000 - $12,000
Metal roofing: $8,000 - $20,000
Tile roofing: $10,000 - $25,000
Designer roofing (high end shingles, metal tiles, etc): $15,000 - $30,000
New Roof Cost vs Roof Repair Cost
If your roof is damaged, you'll need to decide whether it's worth it to repair the damage or replace the entire roof. A roof repair is typically less expensive than a full replacement. However, if your roof has damage over more than 20% of the surface, it is usually best to do a full replacement. The cost of a partial roof replacement / repair will depend on the size of the affected area, how severe the damage is, and the materials used.
The Difference Between Roof Replacements and Repair
When it comes to a damaged roof, homeowners are faced with the decision of whether to opt for a full roof replacement or to repair the roof. A full roof replacement involves tearing off the existing roof, down to the decking and installing a completely new one. If damage is severe, the decking and trusses may need to be replaced as well. With a roof repair, the same is done but it only involves a small section or two of the roof.
Although a partial roof replacement / repair seems like a more cost-effective option, it's important to note that it may not provide the same level of durability and longevity as a full roof replacement. It's important to consult with a professional roofing contractor to determine which option is best suited for your needs and budget. Ultimately, choosing the right type of repair or replacement for your roof can help ensure that your home stays protected and secure for years to come. If you are unsure which one is best for your roof, RIG Roofing is glad to offer free roofing assessments to help you make an educated choice.
Additional New Roof Costs to Consider
In addition to the factors mentioned above, there are other factors that affect your new roof cost, including:
DIY Roof Replacement vs. Hiring a Professional
If you are handy and want to replace your own roof, it's important to note that it can be a dangerous and complex task. A professional roofing contractor has the expertise, safety equipment, and experience to handle the job correctly and safely. Professional roofers have access to higher quality materials and can often get them at a better price than typical homeowners.
Keep in mind that if you choose to DIY the job and something goes wrong, you could end up spending more money to fix it in the long run. And one more point that's important to mention; shingle manufacturers often offer extended warranties to homeowners who choose to hire professional, certified roofing contractors to install their roofs. Therefore, it's always a good idea to consider hiring a professional roofing contractor for your roofing project.
Roof Warranty and Insurance
When you replace your roof, it's important to understand the warranties and insurance coverage that comes with it. Roof warranties typically cover things such as defects in materials and workmanship, while insurance protects against damage caused by unexpected events such as storms or accidents. It's important to review and understand the terms of your warranty and insurance policy before signing any contracts. At RIG Roofing, our roofing experts can answer any and all questions you have about your roof's warranties. For insurance questions, it's best to talk to your local homeowners insurance agent.
At RIG Roofing, we offer a minimum 10-year workmanship warranty and 2 years of preventative maintenance with every new residential roof we install. All manufacturer's warranties are included as well; which vary from product to product. We take pride in providing our customers with top-of-the-line products from the best manufacturers in the industry, including CertainTeed Roofing, GAF Roofing, Boral Tile, TriCounty Metals, and more.
Frequently Asked Questions (FAQs)
Q: How long does a roof replacement take?
A: The timeline for a roof replacement depends on several factors, including the size of the roof, the materials being used, and the complexity of the job. In general, a roof replacement can take anywhere from 1-3 days to complete but most jobs are done in a day.
Q: What factors can affect the cost of a roof replacement?
A: The cost of a roof replacement can be affected by several factors, including the size and slope of the roof, the type of materials being used, the extent of any damage or repairs needed, and the cost of labor in your area.
Q: Will my insurance cover the cost of a roof replacement?
A: Whether or not your insurance will cover the all or part of your new roof cost depends on your policy and the reason for the replacement. For example, if the replacement is necessary due to storm damage or a covered peril, your insurance may cover the cost after you meet your deductible. 
Q: Do You Offer Financing?
A: Yes! RIG Roofing offers many different financing options. We have financing offers with that come with $0 down payments, low or no interest financing, and even YES loans that help homeowners with less than perfect credit. 
Replacing Your Roof In Florida
In conclusion, the cost of a new roof depends on several factors, including the type of materials being used, the size and slope of the roof, and the extent of any repairs needed. It's important to get multiple quotes from reputable roofing contractors to ensure you're getting a fair price. It's also important to make sure to compare your estimates based on the work and warranties provided. Roofer 1 may offer a great price but lower quality materials, or a shorter warranty. While Roofer 2 may offer higher quality materials and extended warranties. If you are confused about the estimates you have received, even if they are not from RIG Roofing, or you're wondering how to compare them correctly we would be happy to assist you.
Claim your free roofing assessment and estimate from an RIG Roofing expert today.