Blog
6 Great Reasons For Choosing A Metal Roof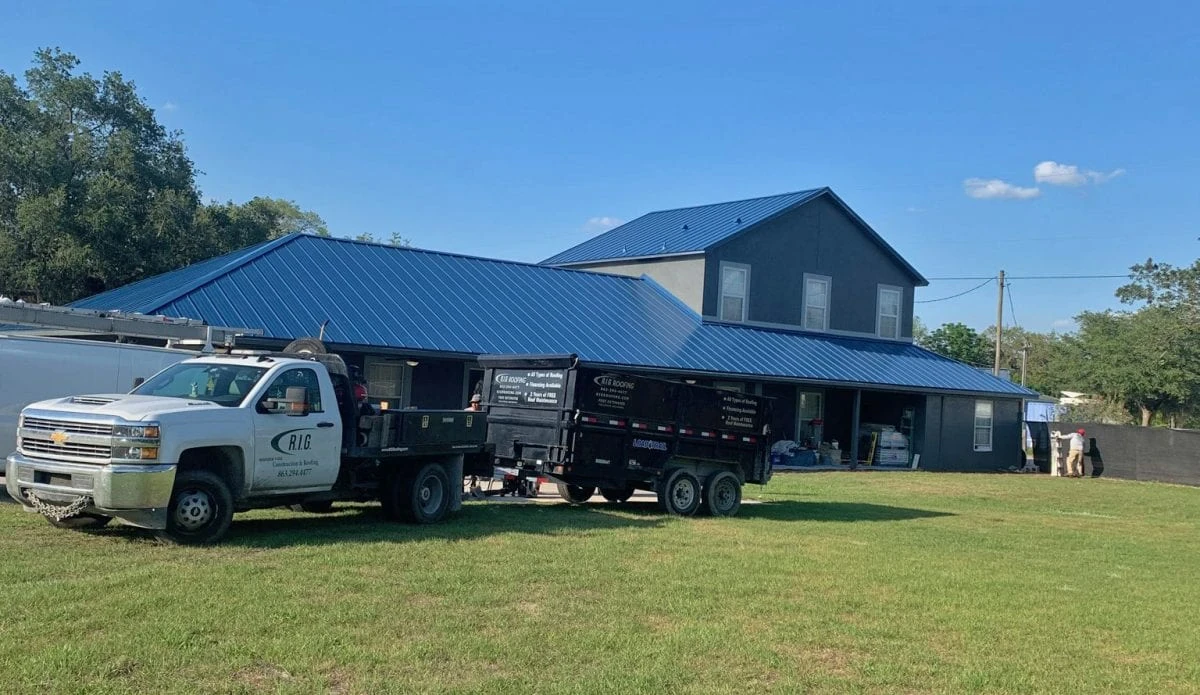 6 Great Reasons For Choosing A Metal Roof
A Metal roof is a great choice when you are going to be doing a new construction build or replacing an existing roof. The durability and energy efficiency alone are good enough reasons for many to choose a metal roof.
Below, we outline six great reasons for choosing a metal roof for your home or business in Central Florida.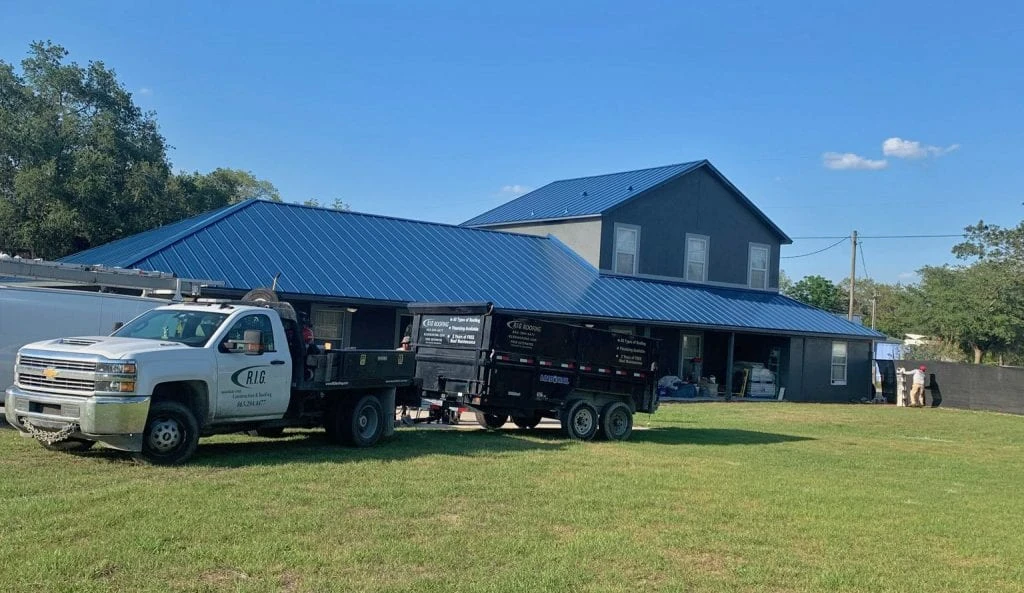 Reason 1: Durability
Metal roof systems have the longest lifespan of all roofing materials. When installed by a professional roofing company like R.I.G. Roofing, a metal roof can last as long as the building it's placed on; up to 70 years! In comparison, a roof made of asphalt usually lasts 12 to 20 years. Metal roofs have been used for centuries and many historical metal roofs still remain intact. One example is the copper roof on St. Mary's Cathedral in Hildesheim, Germany (built in 1280), which still stands strong.
Reason 2: Variety
Not sure what type of metal roof is right for you? There are a wealth of available materials. From tin and aluminum to copper and galvanized steel, just to name a few. Metal roofing systems also are made in an assortment of different colors, finishes, and profiles. Whatever material and color you choose, a metal roof presents an air of quality for your building.
Reason 3: Value
When considering the great reasons for choosing a metal roof you cannot leave out value. Yes, installing a metal roof will cost more than other roofing materials. However, when you think about your investment in the long-term there is no doubt of its value. Remember when we mentioned the phenomenal durability of a metal roof? Now pair that with additional savings on your heating / cooling bills every month. When paired with the right underlayment materials a metal roof can reduce outside temperature fluctuations from affecting your home. That alone can reduce your monthly electric bills by as much as 25 percent!
Reason 4: Easy to Maintain
Ease of ownership is another great reason for choosing a metal roofing system. These roofs can take a beating and usually all you need to do is clear away any standing debris on your roof. Although when the roof starts to show signs of aging, applying a protective coating can further the lifespan of your roof! Of course, like any metal, the metal used to make your roof can corrode as time passes. To prevent unnecessary wear, have your metal roof inspected regularly for signs of damage or structural problems.
Reason 5: Safety
Living in Florida, you know the danger of tropical storms and hurricanes. A category one hurricane produces average wind speeds between 74 and 95 mph. And that's just a Cat 1 storm! A metal roof can withstand winds as high as 140 mph, according to the Metal Roofing Alliance.
Reason 6: It's Green
We're not talking about the color of your new metal roof. We mean green, as in environmentally friendly. The metal used to make your roof is 100 percent recyclable! 
Metal Roofs in Florida
Now that you've learned about the great reasons for choosing a metal roof, you probably want to schedule a free consultation with one of our roofing professionals at R.I.G. Roofing. 
RIG Roofing is proud to offer reliable and honest roof repair and replacement services to residential and commercial customers throughout the United States. Our home office is in Winter Haven, Lakeland, Tampa, and Port Charlotte to make your appointment today. We can't wait to hear from you! Call our office1 (863) 294-4477 or send us a message
RIG Roofing is Florida's Most Trusted Roofing Contractor
Free Residential & Commercial Roof Assessments | Repair or Replacement
If you've got roof problems, let R.I.G. Roofing be your lifetime solution. We are a faith based, family owned roofing contractor offering Free Roof Estimates throughout central Florida. After your roof assessment you can sit down with our roofing specialist who will walk you through their findings and recommendations while answering any questions you may have. If you'd prefer less in-person contact, we can leave our findings and estimate at your door and follow up with you via phone call. Most roof installations are completed in just one day and come with our unmatched 10 – 20 year workmanship warranty and 5 star customer service.
Request A Free Roof Assessment