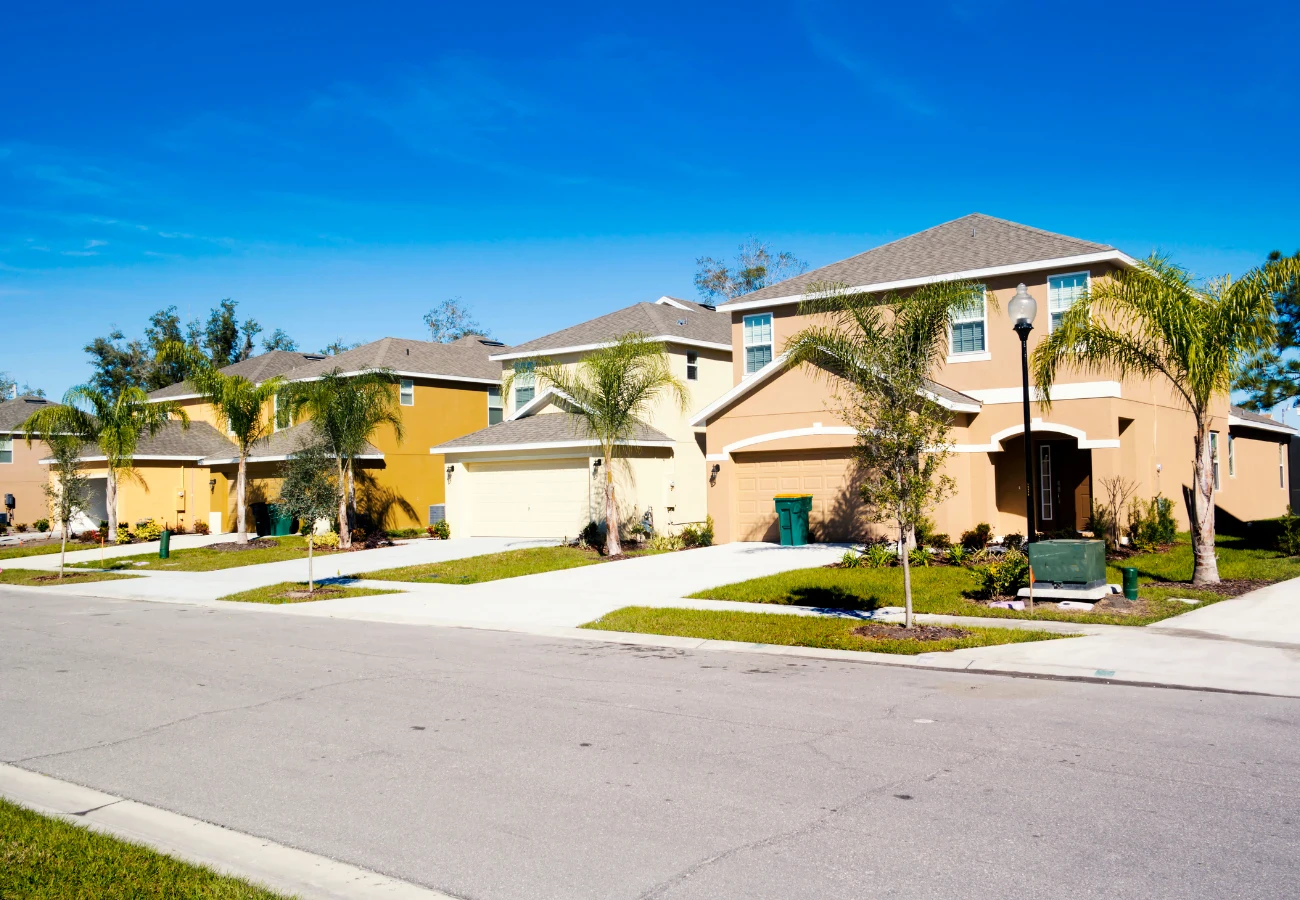 Choosing the Right Roof Color in Florida
As a licensed Florida roofing contractor, we understand that your home is more than just four walls—it's a reflection of your personality and a sanctuary for your loved ones. When it comes to enhancing your home, choosing the perfect roof color is a crucial decision. In this article, we will guide you through the exciting process of selecting a roof color that complements your home's exterior and is best suited for life in the Sunshine State.
Selecting the right roof color goes beyond personal preference—it requires thoughtful consideration of various factors.
From reflecting the intense Florida sun to harmonizing with surrounding landscapes, the color of your roof can have a significant impact on energy efficiency, your home's style, and curb appeal. At RIG Roofing, we believe that choosing the perfect roof color should be an enjoyable and informed process, tailored to your preferences and aimed at enhancing your home's character.
The Impact of Roof Color
Choosing the right color for your roof is more than just a matter of aesthetics; it has a significant impact on your home's energy efficiency and overall comfort, particularly in Florida's hot climate. The roof color you choose can help regulate attic temperatures and reduce energy consumption. Therefore, smart decision making is impactful for Florida homeowners. Opting for lighter hued shingles like beige or light gray can reflect a substantial amount of solar heat, keeping your home cooler during our hot summer months. By reflecting sunlight, lighter roof colors prevent excessive heat absorption, reducing the strain on your HVAC system. That means less wear and tear on your HVAC unit and lower utility bills.
The benefits of choosing the right roof color affects more than just your wallet, it also can contribute to more sustainable living and minimizing your home's carbon footprint.
While lighter colors are typically associated with higher reflectance, advancements in roofing technology now allow for darker roof colors with enhanced reflectivity. Reputable manufacturers like CertainTeed, GAF, Boral, and Tri-County Metals offer advanced roofing materials designed to effectively reflect solar heat, even in darker shades. Ask your roofing specialist about which colors are best suited for your home during your free roofing consultation. 
Selecting The Right Roof Color In Florida
When selecting a roof color, consider your neighborhood and the surrounding landscapes. Florida is known for its coastal lifestyle, lush landscapes, and diverse architecture. To harmonize with Florida's marshlands, woods and nature conservation areas, choose earthy tones like warm browns, sandy beiges, or light greens that mimic naturally occuring earth tones. To capture the charm of coastal living opting for light blue, silver or possibly a vibrant contrasting color. Of course, you don't always have to mimic nature when choosing your roof color. In recent years we've seen the emergence of dark and high contrast roofing choices take off; think white farmhouse with a black roof. 
By selecting the right roof color you have the ability to enhance the curb appeal of your home and the increase the aesthetic harmony of your neighborhood. 
Rest assured, no matter what roof color you are searching for, RIG Roofing has you covered! RIG Roofing collaborates with leading manufacturers to offer an extensive selection of roofing materials and colors. CertainTeed's Landmark® shingles line provides durability and elegance with colors like Heather Blend, Moire Black, and Weathered Wood. GAF's Timberline® HDZ™ collection offers Pewter Gray, Barkwood, and Slate for a striking appearance. Boral provides diverse tile options like Tuscan Sunset and Saxony Slate, while Tri-County Metals offers a stunning range of metal roofing colors from traditional galvalume silver to modern Colonial Blue and even red. Our expert team is happy to guide you in choosing the ideal roofing material and color combination that matches your vision and budget.
Color Options and Roofing Materials  
Considering Your Home's Exterior Colors
When choosing the perfect roof color for your Florida home, it's crucial to consider your home's exterior. Take a close look at color of your siding, trim, doors, and other prominent features. Look for hues that complement them and let this guide your decision-making process.
If your home has warm earthy tones like beige or tan siding, opt for a roof color that complements it, such as a soft brown or warm gray. On the other hand, if your exterior features cooler colors like blues or grays, consider a roof color that provides contrast, like a deep charcoal or slate gray.
Consider Your Home's Architectural Style
Different architectural styles often have characteristic color palettes. For instance, if you have a Mediterranean-style home with stucco walls, terracotta roof tiles can enhance the authenticity and overall aesthetic. The goal is to create a harmonious and balanced look. While your roof should make a statement, it should also complement your home's exterior.
Let The Roofing Experts Help You Choose The Right Roof Color
Choosing a roof color is an exciting opportunity to enhance both the beauty and durability of your home. By selecting the appropriate hue, you can help regulate attic temperature as well as add unique curb appeal to your home. Remember when choosing a roof color, consider the style of your home, the surrounding environment, and the color options available in your area.
At RIG Roofing, we understand that choosing your roof color can be overwhelming. That's why we offer a free roofing assessment to help you make an informed choice. After your assessment, one of our roofing specialists will go over the available colors for your roof and provide various samples. Call1 (863) 294-4477 or fill out this short form to schedule your free assessment today. 
RIG Roofing has been a licensed Florida roofing contractor since 2005 and is honored to serve homeowners throughout central and south Florida. Our company is based on results and integrity, and we promise to never sell you something you don't need. See the difference hiring RIG Roofing makes. To us you are not just a customer, you're family!