Blog
R.I.G. Roofing Donates New Roof for Sertoma Park Concession Stand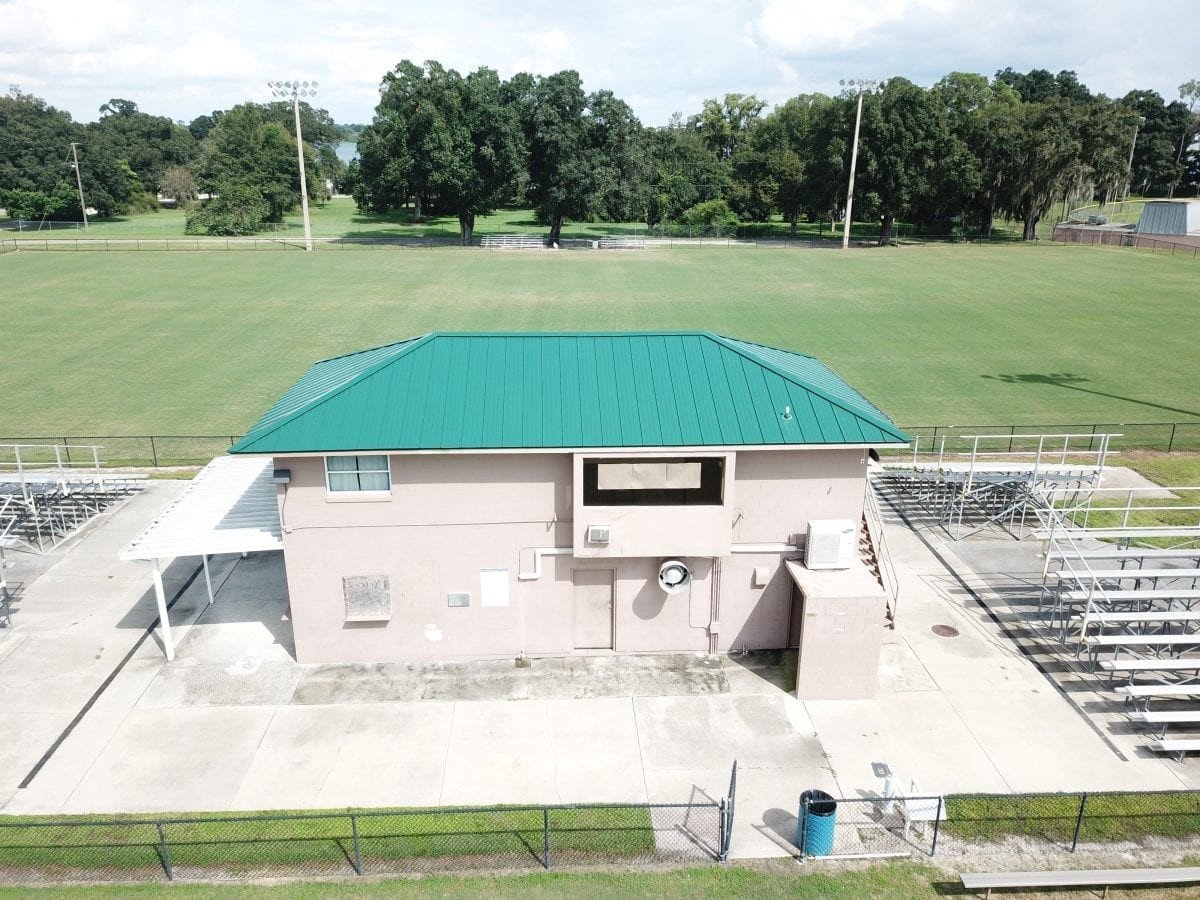 Winter Haven's Sertoma Park Concession Stand In Need Of New Roof
If you live in Winter Haven, you probably know that Sertoma Park is home to the city's youth football league. It is a place that James Curtis, owner of R.I.G. Roofing, knows well. His family was born and raised in Winter Haven, FL and are proud to call the city their home. In fact, his three sons grew up playing football at Sertoma Park and it holds many fond memories for the Curtis family.
Recently Mr. Curtis noticed the concession stand roof at Sertoma Park was getting older, and showing signs of deterioration. Being a long time supporter of the youth football league, he knew that the small amount the facility collects in fees would not cover renovations or upgrades to the facility. However, he decided on a way that he could help and give back.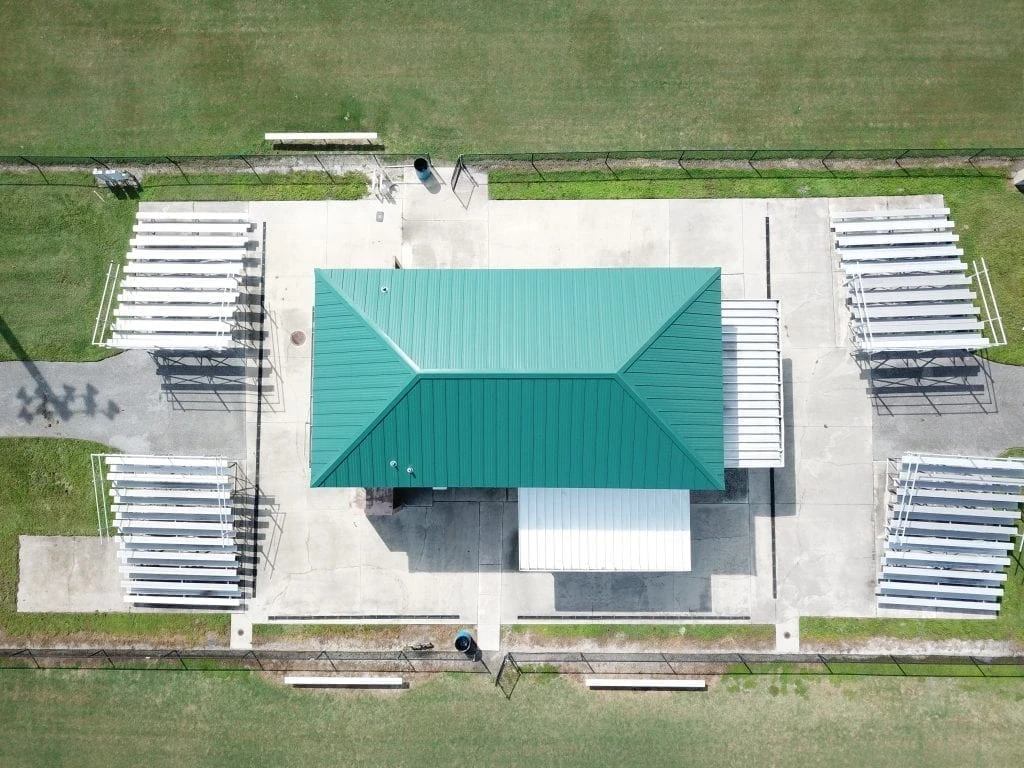 R.I.G. Roofing Donates New Roof For Sertoma Park
The fact was the concession stand roof at Sertoma Park was in need of replacement. As a family-owned business, with such great ties to the Winter Haven community, this was the perfect opportunity for R.I.G. Construction and Roofing to give back. Curtis' company was honored to donate the materials and labor to construct a stunning, top of the line standing seam metal roofing system for the concession stand at Sertoma Park.
R.I.G. Roofing Calls For Community Involvement
In addition to providing the roof, R.I.G. is asking for those who can, to donate to the youth football program. Any donations would go directly to purchasing upgraded helmets, pads, and other safety gear for the players. To find out more about Winter Haven's youth football league or to donate please contact Cameron Stevens at  [email protected] / call1 (863) 298-7687 office).
About R.I.G. Roofing
James Curtis founded the family-owned, Winter Haven based, business in 2005. R.I.G. Construction and Roofing prides themselves on providing high-quality roofing craftsmanship and customer service to clients throughout the greater Central Florida area. To learn more about R.I.G. Roofing visit their website at RIGroofing.com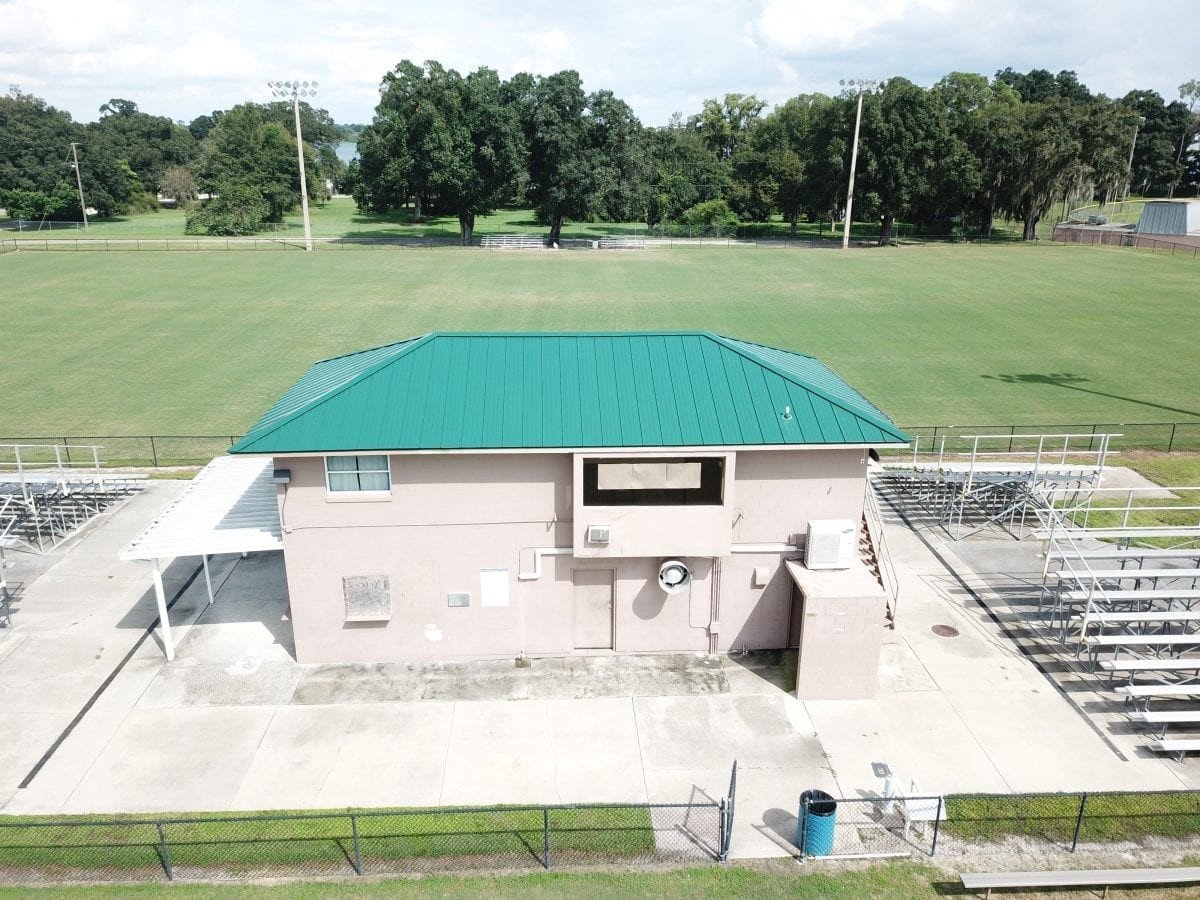 RIG Roofing is Florida's Most Trusted Roofing Contractor
Free Residential & Commercial Roof Assessments | Repair or Replacement
If you've got roof problems, let R.I.G. Roofing be your lifetime solution. We are a faith based, family owned roofing contractor offering Free Roof Estimates throughout central Florida. After your roof assessment you can sit down with our roofing specialist who will walk you through their findings and recommendations while answering any questions you may have. If you'd prefer less in-person contact, we can leave our findings and estimate at your door and follow up with you via phone call. Most roof installations are completed in just one day and come with our unmatched 10 – 20 year workmanship warranty and 5 star customer service.
Request A Free Roof Assessment