Blog
Types Of Commercial Roofing Materials You Should Know About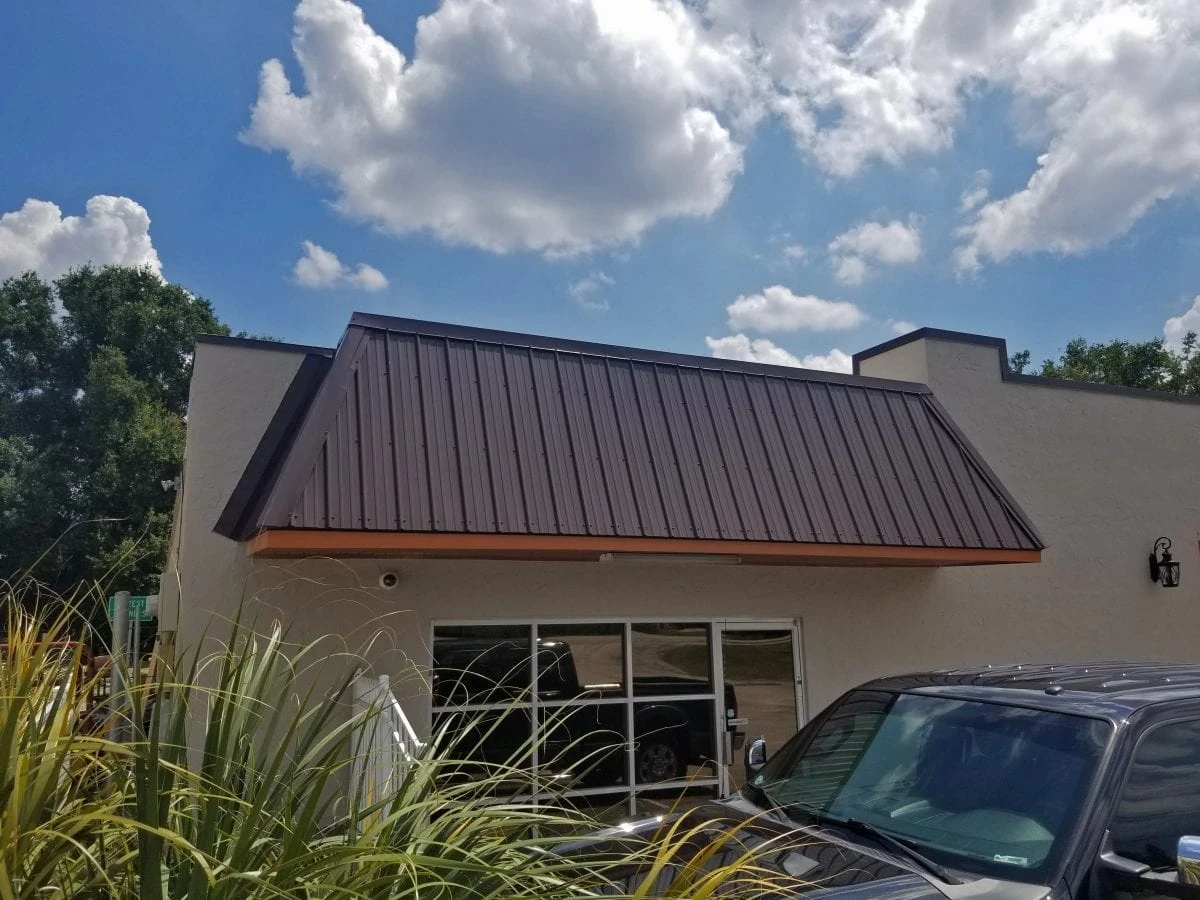 Types Of Commercial Roofing You Should Know About
A roof is a roof, right? Not exactly. Especially when it comes to commercial roofing systems. Commercial buildings tend to be larger structures. Therefore, commercial roofs need to cover more surface area, as efficiently as possible.
In this article, we will help you understand the different types of commercial roofing. After all, your choice will be protecting your business. R.I.G. Roofing is here to provide you with the details to help you make an informed decision.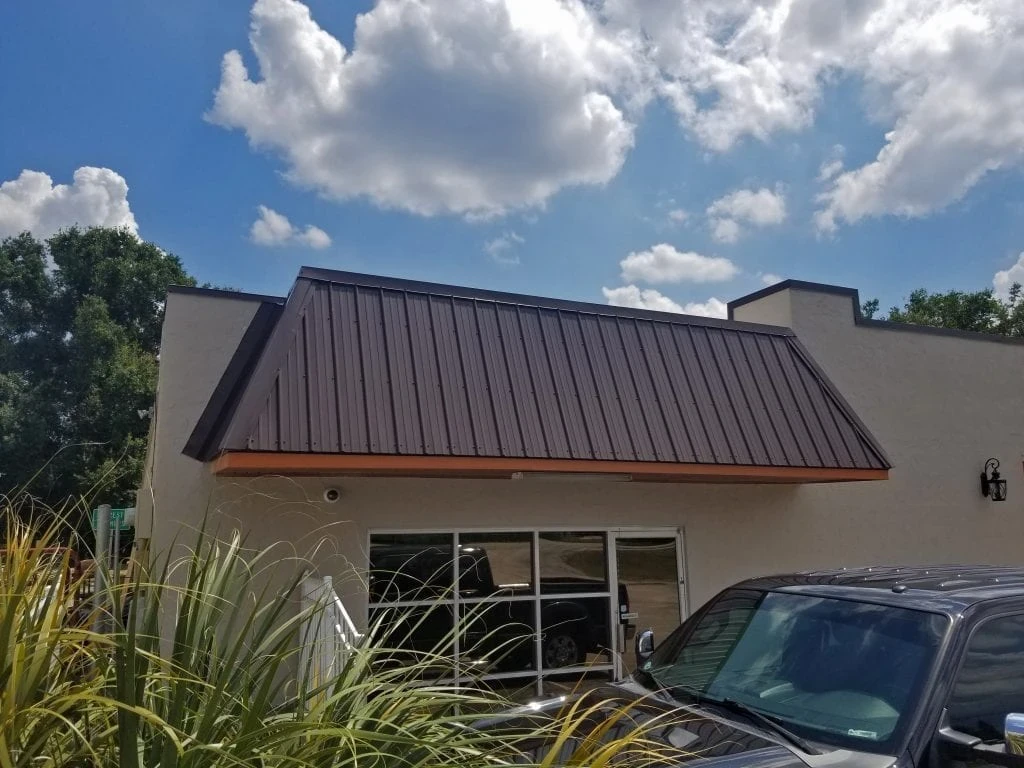 Types of Commercial Roofing Systems
R.I.G. Roofing your premier roofing specialists in the Central Florida area, offers a variety of commercial roofing options for your business.
Single Ply Commercial Roofing
A single-ply roofing system is incredibly flexible and robust, making it preferred by many business owners. This roofing system is popular among commercial property owners because it's resistant to peeling, cracking, and weathering. Single-ply roofing, as its name implies, is designed to be installed in an individual layer. We offer TPO (or Thermoplastic Polyolefin) as our primary form of single ply roofing. TPO is available in multiple color options and can be placed with several installation methods; single ply roofing can be mechanically attached, adhered or ballasted.
PVC Commercial Roofing
Polyvinyl Chloride (PVC) roofing is made up of two layers with a polyester reinforcement scrim in between them. Why do commercial property owners choose PVC roofing over other types of commercial roofing? UV resistance, longevity, fire resistance, flexibility, and easy installation are the main benefits. You can also weld pieces of PVC roofing together to make them watertight. It's also a great choice for the environmentally conscious — PVC membranes are recyclable.
Metal Roofing for Commercial Buildings
Don't ignore the aesthetic charm of a durable metal roof for your business. Used on both residential and commercial buildings for decades, metal roofing has proven it can stand the test of time. At R.I.G. Roofing, we know that metal roofing can bring a plethora of benefits to your commercial property including added security. Metal roofing comes in a variety of different styles and color options to suit your distinct needs. In fact, many consider it to be the most versatile when it comes to different types of commercial roofing. 
Liquid Applied Commercial Roofing
A liquid-applied roof is a membrane that your roofing contractor constructs by using resin and a reinforcing polyester. It's also a superior waterproofing commercial roofing option. This roofing can penetrate hard-to-reach areas. Installing a liquid applied roof means applying two coats, either with a sprayer or a roller. R.I.G. Roofing can apply a liquid roofing system without disturbing your business or creating any noxious or potentially harmful odors. That means we can do the work during normal business hours. 
Commercial Roof Coatings
A roof coating system is a fully adhered, fluid-applied membrane that can stretch and then resume its original shape. At R.I.G. Construction and Roofing we offer acrylic and silicone roof coatings, which are usually used in conjunction with other types of commercial roofing, namely metal roofs. The benefits of roof coatings are that they have a cooling effect, reduce energy consumption, and protect against leaks.
Steep Slope Commercial Roofing
Steep slope roofing refers to a roof with a slope of at least 3:12 or higher. Although rarely used on commercial buildings, adding a steep slope can provide visual dimension. For example, using a steep slope design feature at the entrance of your commercial building. At R.I.G. Roofing we can place a steep slope roof feature to complement other types of commercial roofing. 
Commercial Insulation & Cover Boards
These are a great choice for making your business more energy-efficient or lowering your utility bills. We recommend installing thermal insulation and cover boards when you're already planning a roofing replacement. 
RIG Roofing Offers Commercial Roofing in Polk, Hillsborough, Charlotte County, & All of Central Florida in between.
Whether there is saturating rain, blistering sun, ravaging winds or devastating hail, you want a roof that won't fail. In addition to protecting your property from the elements, you want a commercial roof to look its best. When your commercial roof needs repairs or replacing, then contact our roofing professionals at R.I.G. Roofing. We will gladly walk you through your options and help you make the best choice for your business. Call today1 (863) 294-4477 .
RIG Roofing is Florida's Most Trusted Roofing Contractor
Free Residential & Commercial Roof Assessments | Repair or Replacement
If you've got roof problems, let R.I.G. Roofing be your lifetime solution. We are a faith based, family owned roofing contractor offering Free Roof Estimates throughout central Florida. After your roof assessment you can sit down with our roofing specialist who will walk you through their findings and recommendations while answering any questions you may have. If you'd prefer less in-person contact, we can leave our findings and estimate at your door and follow up with you via phone call. Most roof installations are completed in just one day and come with our unmatched 10 – 20 year workmanship warranty and 5 star customer service.
Request A Free Roof Assessment