Blog
What's Wrong With Metal Roofing?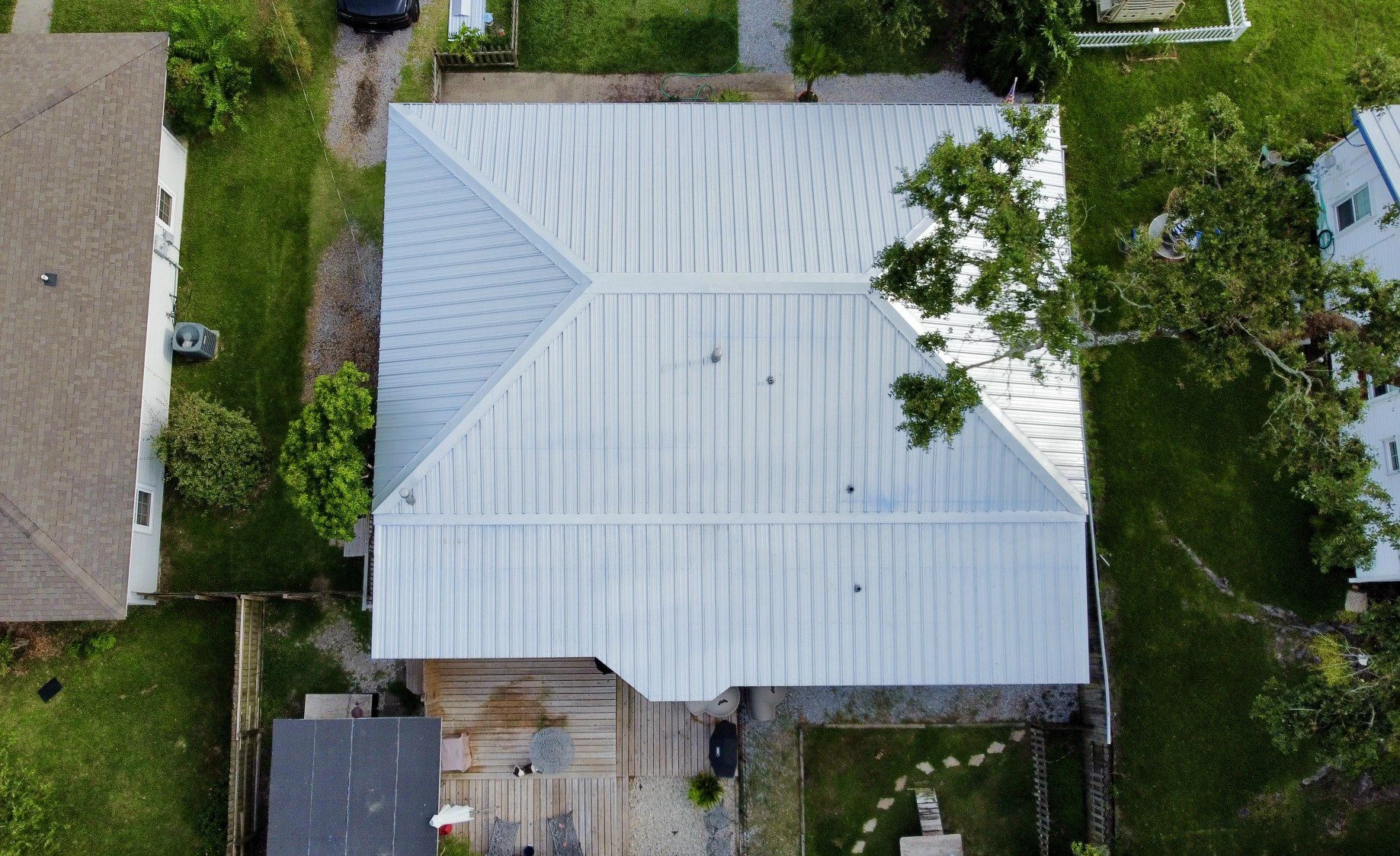 There's not much wrong with metal roofing, actually.
If you're considering a metal roof for your home, you probably have lots of questions. Like can it really live up to the hype? How much better is a metal roof vs shingles, tile or other popular roofing materials? What is the lifespan of a metal roof? You are looking for the truth about metal roofing and RIG Roofing is here to let you in on all the secrets. Including, what's wrong with metal roofing in Central Florida?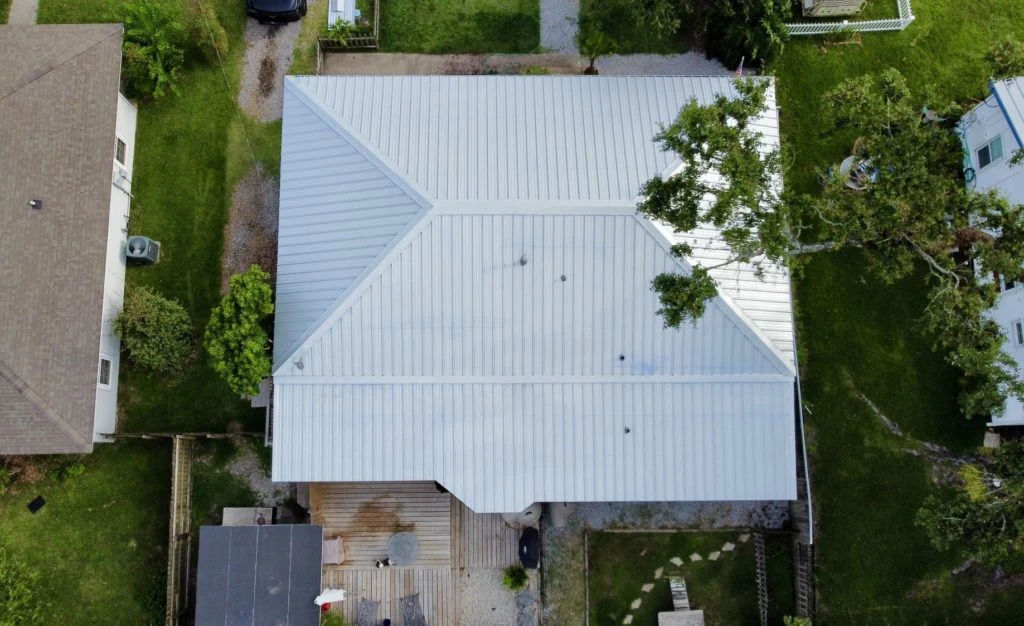 It goes without saying but there are advantages and disadvantages to all types of roofing, and metal roofing is no exception. However, in our opinion, the benefits of metal roofing far outweigh the negatives. Read on to learn more about the pros and cons of metal roofing. 
The Facts About Metal Roofing
Metal roofing has been used for centuries. However, it's popularity for residential homes has taken off in the last 10 years. Materials used for metal roofing can include galvanized steel, copper, aluminum and tin. Metal roofing is highly versatile and is known for being aesthetically appealing as well as consistently practical.
Metal Roofing Advantages
Metal roofing continues to grow in popularity in especially in hot, humid climates such as Florida. Here are a few reasons metal roofing is so great:
Lifespan: Metal roofing is extremely durable. An asphalt roof lasts between 15-25 years while a metal roof lasts between 50-75 years. Meaning, it could be the last roof you ever have installed!
Energy Efficient: Metal roofs are excellent heat reflectors, which lowers cooling costs. In a hot climate like Central Florida, you know what a great financial advantage that can be to your budget. Ask about Energy Star roofing options at your free roof assessment. Energy Star ratings are reserved for building materials that meet or exceed certain specifications set by the Environmental Protection Agency (EPA)
Weather-Resistant: A properly installed metal roof is highly weather resistant, keeping out wind, rain, hail, and heat.
Damage Resistant:Metal roofs are more resistant to both impact damage and wind damage when compared to other roofing systems such as tile, shingle and single-ply membranes

. This is 

especially

 important in Florida where strong thunderstorms and hurricanes are common. 

Eco Friendly: In addition to lowering utility bills, metal roof panels are 100% recyclable.
Metal Roofing Myths and Disadvantages
You've probably heard some myths about metal roofing, such as that having a metal roof attracts lightning. This is not true. However, this misconception probably results from the fact that metal is an excellent conductor of electricity. Today's metal roofs are designed with aluminum rod protection systems to send the energy from a lightning strike safely to the ground, thus keeping you and your family safe.
Now let's look at what's wrong with metal roofing, there isn't much!
Slippery: Metal roofing should have a warning sign that says slippery when wet! For Central Florida homeowners, snow isn't an issue, but heavy rain is. During a rainstorm, it's possible that water could pour off the roof and damage decks, landscaping or cars. Having a properly installed gutter system in place is a simple and easy fix to this problem. Also, since metal roofs are slick, they can pose a safety hazard. You should never try to stand on a damp, or wet metal roof and remember to take caution even when they are dry.
Noise: Ever heard the phrase "rain on a tin roof"? In the past metal roofing could be loud during rain and hailstorms. However, modern insulation provides significant noise reduction benefits. Homeowners with metal roofing systems rarely consider the slight increase in sound during a storm a real disadvantage.
Color: Metal roofing can change color over time due to patina (copper) and fading. Although, homeowners who chose copper for their metal roofing usually welcome a nice patina. Additionally, fading is minimal with proper coatings and maintenance.
Installation: Want to know what's really wrong with metal roofing? Finding a qualified metal roofing contractor, like the ones at RIG Roofing. If your metal roof is not properly installed, the entire roofing system can fail. However, failure due to poor installation does not happen right away but during inopportune times, like in the middle of a thunderstorm. It's important to hire a professional roofing contractor to ensure your metal roofing system is installed with the utmost precision.
Price: Typically, this is the most often quoted reason when asked, "What's wrong with metal roofing?" The upfront costs associated with a metal roof will be higher than traditional options such as shingles. Of course, there is a reason that metal roofing comes at a higher cost. The lifespan of a metal roof is much longer than its counterparts. Therefore, since you don't have to replace a metal roof as often, you can rack up the savings over time.
Metal Roofing in Florida
Given the advantages of metal roofing and Florida's climate, homeowners should thoughtfully consider metal roofing as a viable replacement roofing option. Although metal roofing is more expensive upfront, homeowners can enjoy savings in the long run through lower utility costs, as well as less maintenance and replacement costs.
If you would like to learn more about metal roofing, contact the team at RIG Roofing today. We're experienced working with metal roofs and all other popular types of roofing. And no matter the materials, any new roof we install comes with a 10-year workmanship warranty. To find out more, schedule an estimate with one of our roofing contractors today by calling1 (863) 455-4029 .