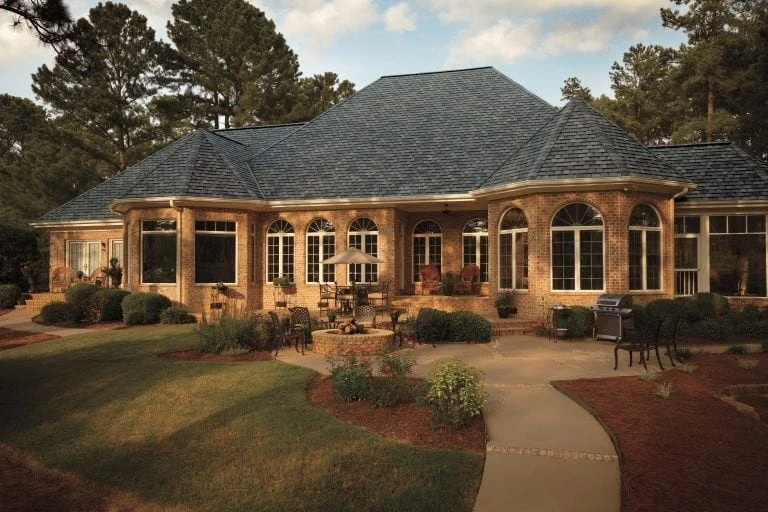 Camelot Shingles - Features

Camelot ®  Lifetime Designer Shingles
"With its ultra-dimensional, slate-like design, Camelot® Shingles may be the most beautiful and stylish asphalt shingles ever made."
Note: It is difficult to reproduce the color clarity and actual color blends of these products. Before selecting your color, please ask to see several full-size shingles.
All Of GAF's Lifetime Designer Shingles Offer You These Great Benefits:
Affordable Luxury - Camelot® Shingles are only a fraction of the cost of traditional slate or wood shakes.
Sophisticated Designs - Artisan-crafted shapes combined with oversized tabs and dimensional designs result in a sophisticated beauty unmatched by typical shingles
Custom Color Palettes - Specially formulated color palettes are designed to accentuate the shingle's natural appealCamelot also features Premium Color Blends.
High Performance - Designed with Advanced Protection® Shingle Technology, which reduces the use of natural resources while providing excellent protection for your home (visit www.gaf.com/aps to learn more)
StainGuard® Protection - Helps ensure the beauty of your roof against unsightly blue-green algaeHighest Fire Rating - Class A fire rating from Underwriters Laboratories—the highest rating possible
Stays In Place - Dura Grip™ Adhesive seals each shingle tightly and reduces the risk of shingle blow-off. Shingles warranted to withstand winds up to 130 mph! This wind speed coverage requires special installation.
The Ultimate Peace Of Mind - Lifetime ltd. transferable warranty with Smart Choice® Protection (non-prorated material and installation labor coverage) for the first ten years See GAF Shingle & Accessory Ltd. Warranty for complete coverage and restrictions. The word "Lifetime" means as long as the original individual owner of a single family detached residence (or the second owner in certain circumstances) owns the property where the shingles are installed. For owners/structures not meeting above criteria, Lifetime coverage is not applicable.
Perfect Finishing Touch - For the best look, use Timbertex® Premium Ridge Cap Shingles with StainGuard® Protection. In the West, use Ridglass® Premium Ridge Cap Shingles
The many layers of a Camelot® Shingle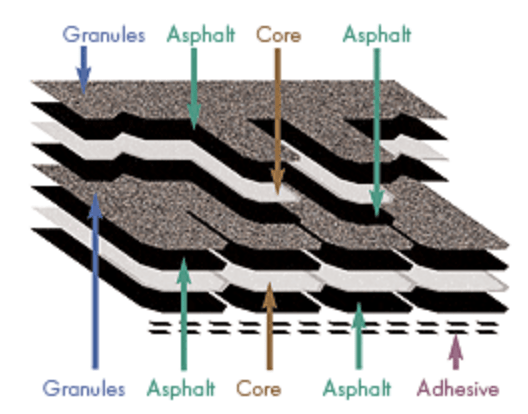 Designer Shingles - Camelot Shingles
Diamond Cut™ GranulesAdd dimension and depth to the shingle with their multifaceted design and construction
UV Blocker (Granules)Helps protect against damaging sunlight for durability and long lifeColor Lock™ Ceramic Firing (Granules)Helps maintain the true shingle color
Dura Grip™ AdhesiveGrips tightly even in strong gale-force winds to reduce the risk of shingle blow-off
SpecSelect™ Grading System (Asphalt)...Offers fine-quality asphalt to help improve weathering in harsh conditions
Micro Weave™ CoreOffers a strong foundation that helps resist cracking and splitting
FiberTech™ Components (Core)Incorporates fibers that are noncombustible, helping to provide a UL Class A fire rating — the highest roofing fire rating possible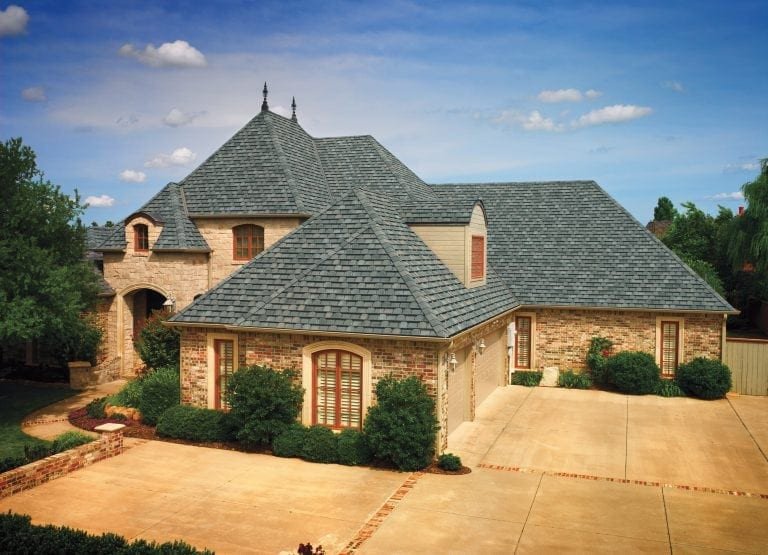 GAF's Camelot Williamsburg Slate shingles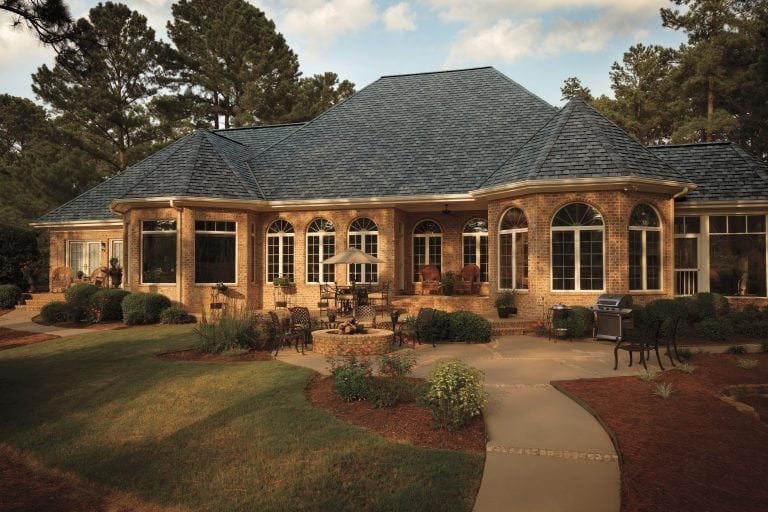 GAF's Camelot Aged Oak Shingles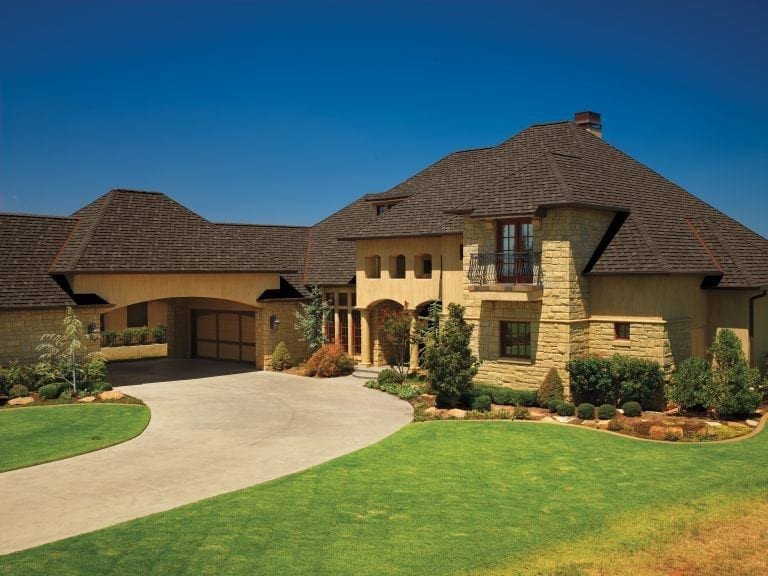 GAF's Camelot San Gabriel shingles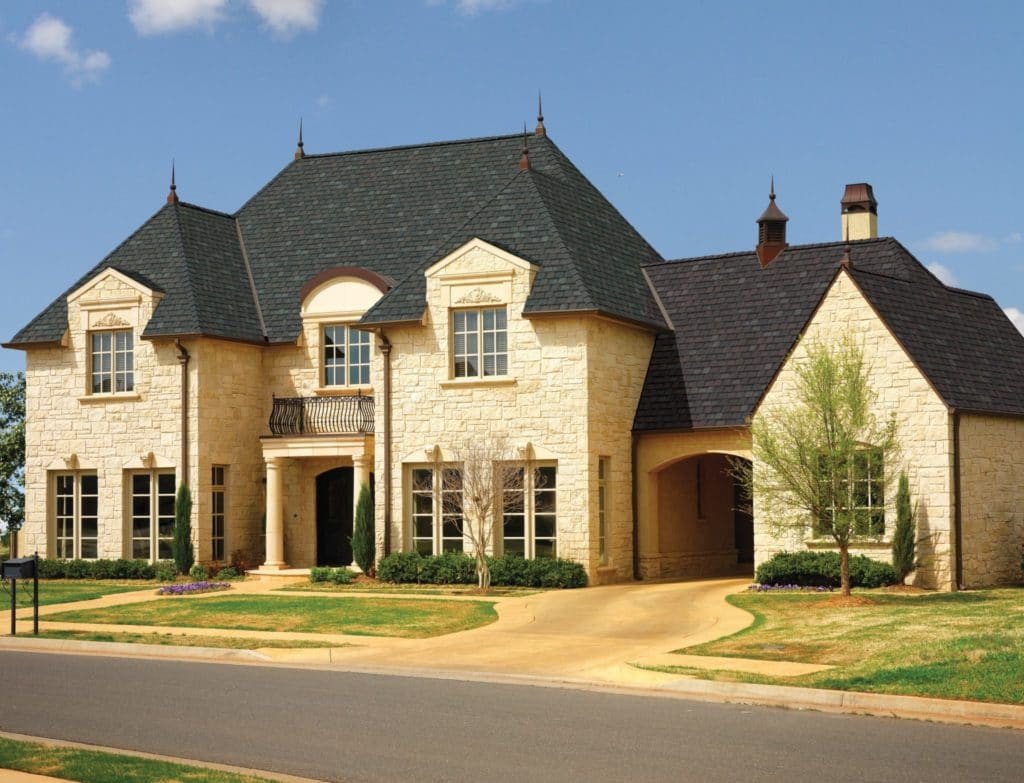 GAF's Camelot Royal Slate shingles
To Learn More About Installing These Designer Shingles On Your Roof! Contact us today!