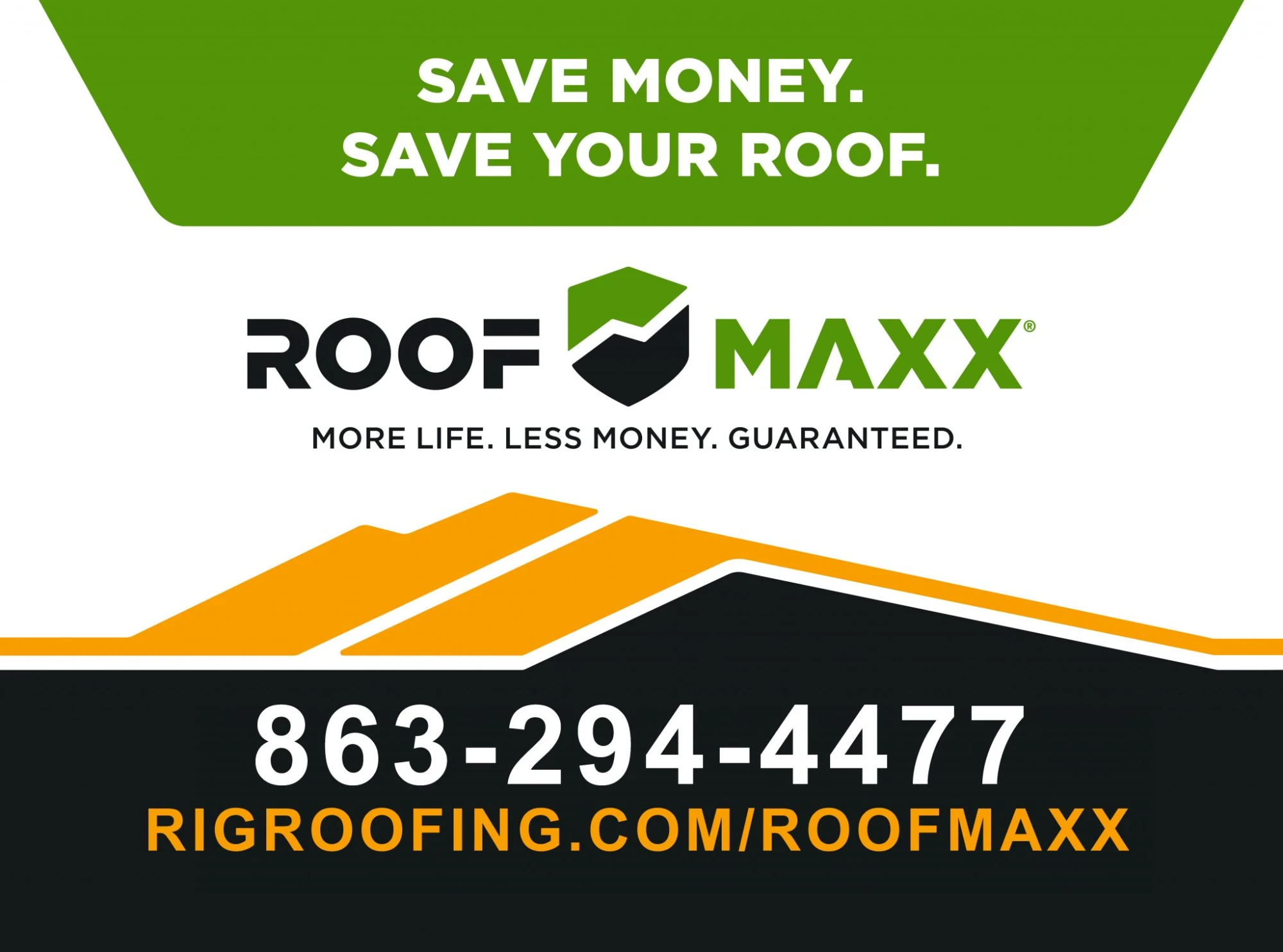 What is Roof Maxx Rejuvenation?
Roofs are expensive. On average, the cost of a new shingle roof ranges between $15,000 and $20,000. That's a big investment, so you want to make sure your roof lasts as long as possible.
However, living in Central Florida, the combination of UV exposure, humidity and severe weather wreaks havoc on asphalt shingles. Therefore, it's common to need a roof replacement in Florida sooner than in other parts of the country.
Fortunately, there's a way to extend the life of your asphalt shingle roof by as much as 15 years!
RoofMaxx rejuvenates your shingles, adding valuable years to your roof's lifespan. The system adds a layer of plant-based oil, which improves your roof's flexibility, provides waterproofing protection, and helps your shingles withstand damage from hail and other weather impacts.

How does the Roof Maxx system work?
Roof Maxx soaks worn, brittle shingles with millions of micro-beads of plant-based oil. The coverage restores shingles' flexibility and improves their ability to repel water and withstand impacts. Roof Maxx also helps restore your shingles' original color.
After one Roof Maxx application, your roof will be better prepared to protect your home for up to five years.
How is Roof Maxx applied?
The application process is simple. Trained technicians spray the eco-friendly liquid compound onto your roof. The oil penetrates shingles, replacing the petroleum oil the shingles have lost. Application takes between 30 minutes and a few hours, depending on the size of your roof.
As a homeowner, there's nothing you need to do to prepare for the application. If needed, we can handle any repairs beforehand such as sealing pipe gaskets and flashing, as well as replacing popped nails and lost shingles. These are areas where leaks usually occur, so it's vital to ensure everything is sealed properly.
Additionally, there is no cleanup required after Roof Maxx application, and even though the product is water-soluble, it's ready to handle rain within an hour. The bio-oil will continue to soak into the shingles for up to 72 hours after application, ensuring a strong, supple shingle surface.
Is Roof Maxx safe?
Yes, Roof Maxx is completely safe to use around your kids, pets and vegetation. In fact, Roof Maxx is a  BioPreferred Product. That means the Department of Agriculture has deemed it to be plant-derived rather than made from chemicals.
The BioPreferred program allows businesses that make biobased products that meet USDA criteria to display the USDA Certified Biobased Product label on the product. According to the program's website, "This label assures a consumer that the product contains a verified amount of renewable biological ingredients. Consumers can trust the label to mean what it says because the manufacturer's claims concerning the biobased content are third-party certified and strictly monitored by USDA."
What does that mean? You don't have to worry about your children or pets since the soy-based product is completely safe. We do ask homeowners to keep everyone inside during application. However, if you were to come into contact with it, all you need is a quick rinse with water.
The product also won't harm your grass, trees or plants. Rain will simply wash any of the residual plant-based spray away.
When should you apply Roof Maxx?
Don't wait until your roof is on its last leg to apply Roof Maxx. Ideally, it should be applied when your roof is between 6-10 years old. However, don't worry if your roof is older. The product is still beneficial and can extend your roof's life. 
More things to know about Roof Maxx
Will Roof Maxx make my roof last forever?
Unfortunately, no. Roof Maxx won't eliminate the eventual need for a new roof. However, research has shown that Roof Maxx can extend a roof's life by 15 years, if applied every five years.
How much does Roof Maxx cost?
Lots of factors go into the cost of a Roof Maxx rejuvenation treatment. Although we've found that it generally costs just 20% of what a new roof would cost. Therefore, if a new roof on your home is expected to cost $15,000, Roof Maxx for your home will cost approximately $3,000. 
Can I apply Roof Maxx myself?
No, the application process requires
specialized equipment and training for proper application. You only want to trust this job to a certified Roof Maxx dealer.
RIG Roofing is Roof Maxx Certified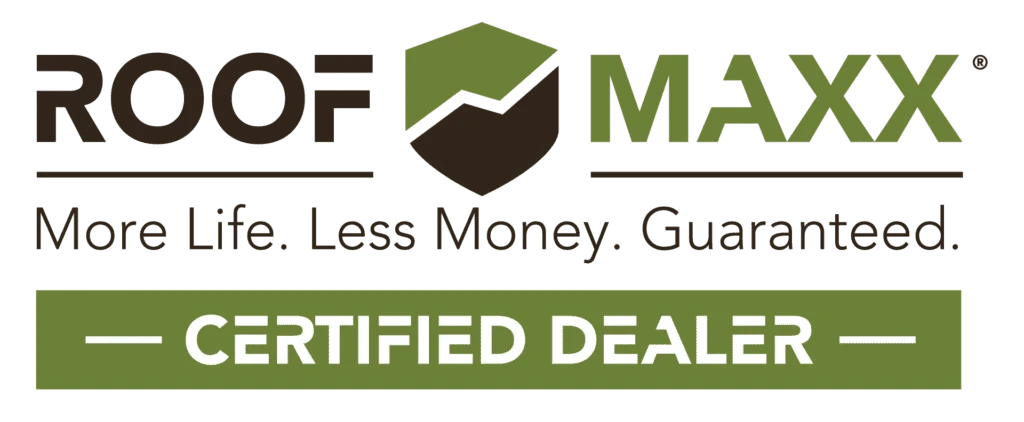 Logo: Roofmaxx Certified Dealer Installer - Roof Rejuvenation
RIG Roofing is a certified Roof Maxx dealer serving residential and commercial customers in Polk county and throughout Central Florida. Give us a call today at 1 (863) 356-3291 or schedule a free estimate online. We look forward to answering your questions about Roof Maxx!