Blog
The Impacts of Senate Bill 1728 on Florida Homeowners
What are the Impacts of Senate Bill 1728 for Florida Homeowners?
Senate bill 1728 fell through during the regular session. However, Florida's legislature is holding a special session to hopefully find relief from the property insurance crisis many Florida homeowners and insurers are facing.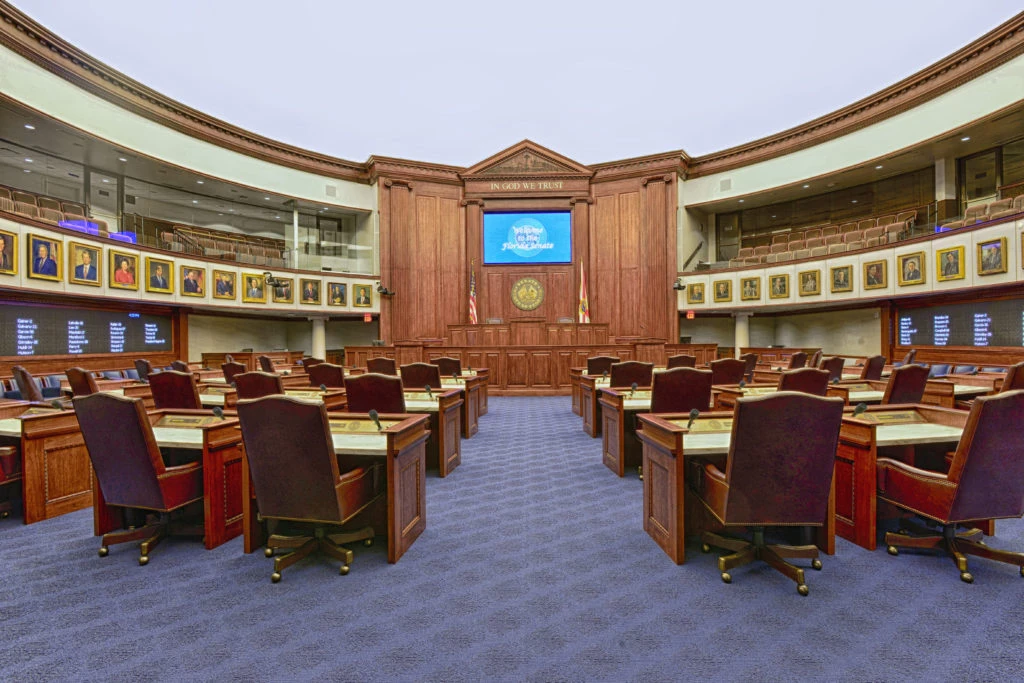 Original Content:
Mailboxes in Florida are being flooded by letters from homeowners' insurance providers. These letters essentially give homeowners an ultimatum: either replace their aging roof – no matter the condition – or lose insurance coverage on their homes.
Progressive is already taking steps in this direction. The insurance provider is dropping nearly 56,000 policies that cover Florida homes. Meanwhile, Farm Bureau Insurance and TypTap Insurance Company have both suspended writing any new homeowners' policies in Florida. Nearly a dozen other insurers are suspending new business, limiting the types of homes they cover, jacking up prices or just flat-out canceling policies. One insurance provider went as far as asking for a 111% increase from the previous rates.
While Florida homeowners are somewhat accustomed to tumultuous insurance conditions, this is a significant change in the usual course of business. What has caused this sudden juxtaposition? The answer is Senate Bill 1728.
What is Senate Bill 1728?
Senate Bill 1728 was approved on February 16th, 2022. The bill has left many homeowners in Florida stuck between the proverbial rock and a hard place. Simply put, it grants insurance companies the right to require homeowners to get a new roof every 10 years in order to maintain full replacement coverage on their roof.
If the roof is more than 10 years old and a claim is filed, the insurance provider can make an offer for the actual cash value. However, Senate Bill 1728 has introduced a scenario that Florida homeowners have never before encountered.
Actual Cash Value Payouts under Senate Bill 1728
Under the new law, insurance providers who continue to cover your aging roof can provide coverage options known as "actual-cash-value" coverage. Actual cash value refers to what the actual cash value of your roof, when factoring in depreciation from age and initial costs. That means if a tree falls on your roof and the roof is more than 10 years old, you'll receive the actual cash value—not what it costs to replace the roof. For example, if the actual cash value of your roof is determined to be $5,000 but it costs $10,000 to replace it, you'll have to pay the difference out of pocket.
Senate Bill 1728 does not interfere with roofing guarantees resurfacing schedules. It also makes any roof under 10 years old eligible for full replacement coverage and allows full coverage for roof losses caused by named hurricanes, regardless of the age of the roof.
Senate Bill 1728 & The Effects On Roofers
Florida is at the forefront of weather damaged roofs. Because of that matter, the impact of the roofing industry often comes up for debate in the Florida legislature. Last year Senate Bill 76 attempted to bar most solicitations from roofers promising "free roofs" when damage may be due more to the age of the roof than from wind damage. However, this legislation was placed on hold as it was said to impede the constitutional right to free speech granted to all U.S. citizens, including roofing contractors.
Senate Bill 1728 does not affect the rights of roofing contractors. It only states that roofing contractors must clearly, in large-print typeface, state that the consumer is still responsible for paying the deductible on the insurance policy in any form of advertising or solicitation.
What Effects Does Senate Bill 1728 Have On Homeowners?
Senate Bill 1728's effects on homeowners are clear. They'll need to replace their roofs every 10 years or risk not having a future claim paid in full by their insurance company or face increased premiums when their roof reaches a certain age.
Replacing a roof that often will be a challenge for many homeowners. Low-income and elderly homeowners may find it difficult to pay for more frequent roof replacements. If they don't, they could find their replacement coverage is limited to the actual cash value of their existing roof. Additionally, increased premiums will wreak havoc with homeowners' budgets.
Second homes could also be subject to premium increases yearly based on Senate Bill The citizen's glide path is a provision that limits rate increases each year. However, this bill would limit that allowance to primary residences.
Senate Bill 1728 also bars the renewal of an insurance policy if the homeowner receives a takeout offer from another insurance company unless the private carrier's premiums are 20% higher or higher than premiums for comparable coverage.
Long Term Impacts of 1728
The initial period of adjustment will be tough, but Senate Bill 1728 strives to reduce insurance payout costs for insurers, lower premiums for homeowners, and allow for more consistent full roof replacements. This should eventually allow reduced costs for everyone. Additionally, having a newer roof gives you peace of mind and helps keep your home's value higher. Lastly, such stringent laws on roofing will mean less scrupulous roofing contractors will become less common.
Roof Replacement in Florida
If you need to have your roof replaced or inspected because of Senate Bill 1728 contact RIG. Roofing today. Just call1 (863) 294-4477 or request a free roof assessment online.
.